Financial Services Partner Solutions
Deploy innovative solutions to manage risk, optimize operations, and extract insights from data
The AWS Cloud is enabling scalable, flexible, and cost-effective solutions for banking and payments, capital markets, and insurance organizations of all sizes, from startups to global enterprises. To support the seamless integration and deployment of these solutions, AWS established the Financial Services Partner Competency Program to identify Consulting and Technology APN Partners with deep industry experience and expertise.
APN Partners with the AWS Financial Services Competency have demonstrated industry expertise, readily implemented solutions that align with AWS architectural best practices, and have staff with AWS-certifications.

Learn More About Our Financial Services Partners
Risk Management
Solutions that are helping financial institutions identify, model, and assess risk, ensure monitoring & compliance with the industry regulations, or help in surveillance or fraud monitoring. Examples include companies in the market risk, credit risk, regulatory risk, compliance risk, fraud & cybersecurity, and operational risk.

Behavox Platform
AI-driven platform that transforms behavior in the financial workplace.
Behavox is a behavioral operating system powered by AI that understands, learns, and transforms behavior and conduct within the workplace to build more successful organizations. Behavox Compliance is a holistic surveillance system for addressing regulatory compliance at the financial institutions.
Solution Overview | Solution Demo | Customer Success | Contact

DataRobot
Solve financial analytic business problems with DataRobot.
DataRobot's Automated Machine Learning platform empowers existing business teams to solve analytic problems rapidly. From prospecting new corporate customers to more nimble model risk management, the banks that leverage automated machine learning will be the ones that survive the Fintech invasion.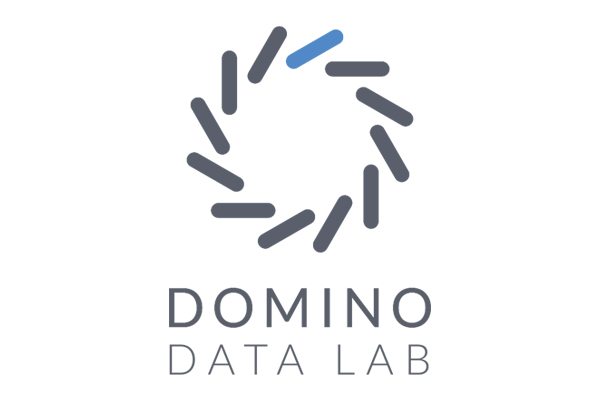 Domino Data Lab
Cloud based data science for acceleration, collaboration, and compliance.
Domino is a platform that enables quantitative researchers and finance data scientists to manage research, run more experiments, and build institutional knowledge. Our asset management and hedge fund customers report running 5-10x more experiments with Domino.
FICO | Customer Communication Services
Flexible, resilient, modern application architecture, rapid deployment and global availability.
People prefer to communicate in a variety of channels and increasingly on their mobile devices. FICO enables businesses to do so in an intelligent, data-driven manner using cutting-edge decision technology to shape the most effective customer connection strategies.

FICO | TONBELLER
FIC TONEBELLER is flexible, cloud-enabled, cost-effective, global compliance, and extensible.
FICO TONBELLER's Anti-Financial Crime Solutions allow organizations to achieve compliance with local regulatory requirements quickly and cost-effectively. The platform supports AML (Anti-Money Laundering), KYC (Know Your Customer), Embargo, FATCA (Foreign Account Tax Compliance Act) among other compliance requirements and is backed by FICO's market-leading big data Analytics solutions. The cloud solution accelerates the customer's path to compliance on a flexible pay-as-you-go basis and allows the customer to stay abreast of regulatory changes.

FICO | Decision Management Suite (DMS)
The FICO® Decision Management Suite 2.0 provides an easy way for customers to evaluate, customize, deploy and scale state-of-the-art analytics and decision management solutions.
DMS allows customers to quickly integrate FICO and FICO partner decision management tools and components with their own components, helping organizations of all sizes realize the promise of advanced analytics and decision management via cost effective, scalable cloud and on-premises solutions.

FIS | Prophet
DataRobot for AWS offers an enterprise machine learning platform that empowers users of all skill levels to make better predictions faster. Companies of all sizes can deploy and scale DataRobot Cloud on AWS or on their Amazon VPC.
DataRobot captures the knowledge, experience, and best practices of the world's leading data scientists, delivering unmatched levels of automation and ease-of-use for machine learning initiatives. DataRobot enables users to build and deploy highly accurate ML models in a fraction of the time.

KSF Global Services | ARKIVY
Arkivy archives data, audits its flow into and out of the archive and provides export, monitoring and surveillance tools for archived data.
As a record-keeping operations system with a centralized archive, Arkivy provides organizations compliant storage with advanced monitoring, oversight and data governance tools. Arkivy lowers the entry barrier for financials that need to implement a strategic record-keeping program that is reliable, scalable and cost-effective.

Solution Overview | Customer Success | Contact
Moody's Analytics | Transactional Reporting Solution
Moody's Analytics Transactional Reporting Solution allows banks in the Eurozone to submit AnaCredit Reports in compliance with the European Central Bank (ECB) and the National Central Banks (NCBs) requirements. Additionally, the solution addresses the Securities Holding Statistic (SHS), De Nederlandsche Bank's Commercial Real Estate (CRE), and Residential Real Estate (RRE) requirements.
This SaaS solution helps banks manage large volumes of data in a cost effective manner, thanks to the elasticity of the cloud. Moody's Analytics Transactional Reporting Solution is flexible to help banks adapt quickly to regulatory requirements which are still evolving. Moreover, Moody's Analytics ensures a high level of availability of service, security, and data protection, aligned with the latest EBA recommendations on outsourcing.

NICE Actimize | AML Essentials
Essential AML coverage includes Transaction Monitoring, Customer Due Diligence, and Sanctions Screening. AML Essentials offers rapid deployment and reduces overhead to make compliance easier and at a lower total cost of ownership.
Actimize AML Essentials, a cloud based offering, built upon our proven, industry leading, end-to-end anti-money laundering solutions platform, is designed specifically to address the challenges of regional and community financial institutions.

PathWise
PathWise® is a cloud-enabled, scalable, High Performance Computing enterprise risk solution.

PathWise® allows businesses to model assets, liabilities, and economic scenarios for valuation, financial reporting, risk management, new product development, and hedging activities. The run-times of complex risk and capital calculations are reduced from days to only a few hours.

Vermeg | COLLINE
Collateral Management Solutions from Vermeg deliver regulation compliance.

Vermeg's COLLINE is a web-based solution that supports all regulatory and strategic collateral management needs anywhere the business operates. At the heart of the system is a powerful, configurable enterprise inventory manager that interfaces with the client's existing systems.

Workiva | Wdesk
Save time, reduce risk, and streamline your compliance process. Wdesk enhances communication, transparency, and accountability across SOX, audit, and risk teams.
Connect people, numbers, and narrative in new and powerful ways. Go beyond the desktop, and leverage the Wdesk cloud platform for your most important and sophisticated reporting needs.

Data Management
Platforms providing market and reference data or data processing, pricing or financial analytics solutions.

BMLL Technologies
BMLL provides a platform where research scientists can immediately lever their statistical skills to quickly and efficiently investigate the problems their organization faces. Specializing in the limit order book data set, BMLL hosts historical data for all global liquid electronically traded securities.
BMLL Technologies provides a data science platform offering users access to deepest granularity level 3 limit order book data, unlimited AWS compute power and a wide range of machine learning tool kits on a pay as you go rental model. Use cases include TCA and best execution, slippage and market analysis, signal processing, order imbalance analysis, algo back-testing, academic research and compliance testing.

Collibra | Governance and Catalog Solution
Collibra helps customers navigate GDPR, BCBS 239, CCAR, and Solvency II Compliance.
Collibra delivers a complete data governance platform that helps financial services institutions cost effectively address regulatory compliance and remain compliant over the long-term, even as they migrate to the cloud.

Figure Eight
We provide a wide array of financial institutions with the scalability and security they require for their unique data needs.
EDM acquires, validates and distributes trade, operational, risk, finance and customer data. It creates a single version of the truth in a consistent, fully audited environment. Customers benefit from control, ongoing compliance and transparent data.We provide a wide array of financial institutions with the scalability and security they require for their unique data needs.
Markit Enterprise Data Management (EDM)
Markit EDM's managed services offering is a flexible data management platform hosted on AWS. It supports data governance, data quality, data transparency, data integration and data dissemination.
EDM acquires, validates and distributes trade, operational, risk, finance and customer data. It creates a single version of the truth in a consistent, fully audited environment. Customers benefit from control, ongoing compliance and transparent data.
Solution Overview | Customer Success | Read AWS Case Study | Contact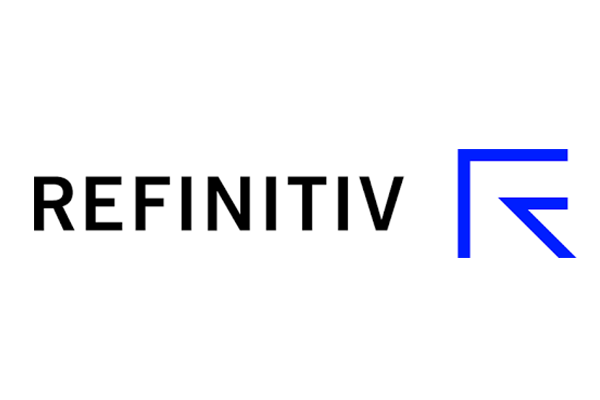 Refinitiv | Thomson Reuters Elektron Real-time Data in Cloud
Access Refinitiv's market leading quote-conflated real-time data service in the cloud.

Enhancement to Elektron Data Platform makes all real-time pricing data more easily accessible via a cloud API, including over 70 million instruments from over 500 global exchanges and thousands of OTC markets.

Solution Overview | Customer Success | Spec Sheet | Free Trial | Contact

Symphony
Symphony on AWS provides one of the best solutions for asset management firms of any size looking to use real-time digital collaboration to transform how work gets done, without compromising security.

Symphony is a cloud-based collaboration platform secured with customer-owned encryption keys that also provides contextual content from multiple sources such as apps, wall posts, files and news feeds. A complete platform with all of the modern communication features users have come to expect—chat, images, files, voice, video, and screen sharing in an easy-to-use and elegant experience.

TickSmith | TickVault
TickVault is a big data platform for recording, storing, transforming, analyzing and delivering structured and unstructured financial data such as trade & quote history, news and events, research, corporate actions and more.
TickSmith specializes in Big Data technology and has built a next generation data lake platform to solve the pains of Capital Markets. The platform, TickVault, is used for data centralization, distribution, market surveillance, risk management, and advanced analytics. TickVault is ideal for data producers as it creates historical data marketplaces by extracting value from data and is easily accessible to customers. TickVault is also ideal for data consumers to centralize terabytes and petabytes of data received from exchanges, data vendors, alternative data providers, trading systems, event feeds, and more.

Xignite | Market Data Cloud Platform
Achieve Transparency. Track, Optimize and Allocate Usage.
Xignite's cloud-based solutions free our clients from the constraints of hardware and software so they can create innovative financial services products that touch millions of users and devices.

Are You Interested in Listing Your Financial Services Solution?