AWS IoT SiteWise
Easily collect, organize, and analyze data from industrial equipment at scale
AWS IoT SiteWise is a managed service that makes it easy to collect, store, organize, and monitor data from industrial equipment at scale to help you make better, data-driven decisions. You can use AWS IoT SiteWise to monitor operations across facilities, quickly compute common industrial performance metrics, and create applications that analyze industrial equipment data to prevent costly equipment issues and reduce gaps in production. This allows you to collect data consistently across devices, identify issues with remote monitoring more quickly, and improve multi-site processes with centralized data.
Today, getting performance metrics from industrial equipment is challenging because data is often locked into proprietary on-premises data stores and typically requires specialized expertise to retrieve and place in a format that is useful for analysis. AWS IoT SiteWise simplifies this process by providing software running on a gateway that resides in your facilities and automates the process of collecting and organizing industrial equipment data. This gateway securely connects to your on-premises data servers, collects and processes data, and sends the data to the AWS Cloud. That data is also made available locally for your edge applications. AWS IoT SiteWise also provides interfaces for collecting data from modern industrial applications through MQTT messages or APIs.
You can use AWS IoT SiteWise to model your physical assets, processes and facilities, quickly compute common industrial performance metrics, and create fully managed web applications to help analyze industrial equipment data, reduce costs and make faster decisions. With AWS IoT SiteWise, you can focus on understanding and optimizing your operations, rather than building costly in-house data collection and management applications.


Benefits
Collect data consistently from all your sources
With AWS IoT SiteWise, you can gather data reliably from multiple facilities, structure it, and make it accessible and understandable—without developing additional software. You can query information and metrics about equipment or processes across multiple facilities, so it's readily available for applications. AWS IoT SiteWise has the data collection, management and visualization capabilities you need built right in. So, you can invest your development resources on new applications that help you learn more from your data.

Identify issues quickly with remote monitoring
Assess the performance of your industrial equipment remotely, across locations, with AWS IoT SiteWise. Before, you had to dispatch a technician to diagnose a problem and then send another technician to fix the problem. Now, you can remotely diagnose a problem and only dispatch technicians when needed to fix issues. You can spend less time coordinating on-site diagnostic activities and let your engineers focus on what they do best: understanding your operations and designing better systems.

Improve cross-facility processes with a central data source
Visibility across industrial facilities allows you to streamline operations, as well as identify gaps in production and waste. With AWS IoT SiteWise, you can create models of industrial processes and equipment across multiple facilities, and then automatically discover and visualize live and historical asset data through customizable charts and dashboards. Through the SiteWise Monitor feature, you have the ability to launch a web application with your asset data in minutes and give industrial engineers the visibility to react to issues or identify differences across facilities. SiteWise Monitor makes it easy to create a centralized, authoritative source of information to better understand your operations, improve processes, and reduce waste across your entire organization.

Process and monitor data on-premises for shop floor applications
AWS IoT SiteWise includes software (in preview), SiteWise Edge, that runs on-premises, securely connecting to and reading data from equipment or local historian databases. Once you have modeled your equipment and environment in the cloud, SiteWise Edge uses the same models locally to maintain consistency across both cloud and local environments, reducing duplication, effort, and development costs. You can choose to process and use your machine data on-premises to comply with data residency requirements or for use by local edge applications. You can send data to AWS IoT SiteWise or other AWS services in the cloud for additional storage and further analysis. With SiteWise Edge, you can deploy SiteWise Monitor web applications locally so users like process engineers can visualize equipment data in near real time on the factory floor. SiteWise Edge continues to operate even when connectivity to the cloud is disrupted, for on-premises scenarios.

How It Works
Use Cases
Manufacturing
With AWS IoT SiteWise, you can easily collect and use data from your equipment to identify and reduce inefficiencies and improve industrial operations. AWS IoT SiteWise helps you collect data from manufacturing lines and assembly robots, transfer it to the cloud, and structure performance metrics for your specific equipment and processes. You can use these metrics to understand the overall effectiveness of your operations and identify opportunities for innovation and improvement. You can also view your manufacturing process and identify equipment and process deficiencies, production gaps, or product defects.

Food and beverage
Food and beverage industry facilities handle a wide variety of food processing, including grinding grain to flour, butchering and packing meat, and assembling, cooking, and freezing microwaveable meals. These processing plants often span multiple locations with plant and equipment operators in a centralized location monitoring processes and equipment. For example, they may be monitoring refrigeration units, assessing ingredient handling and expiration, or they may be monitoring waste creation across facilities to ensure operational efficiency. With AWS IoT SiteWise, you can group sensor data streams from multiple locations by production line and facility so your process engineers can better understand and improve processes across facilities.

Energy and utilities
Companies often deploy their power-generation assets in remote areas, far from the technicians who are trained to fix the equipment. When an issue arises, the technicians receive a notification, travel to the site to diagnose the problem, and then make another trip to fix it. With AWS IoT SiteWise, you can resolve equipment issues easier and more efficiently. You can monitor asset performance remotely in real time and access historical equipment data from anywhere to pinpoint potential problems, dispatch the right resources, and both prevent and fix issues faster.

Customers
Volkswagen Group, one of the world's leading automobile manufacturers and headquartered in Wolfsburg, is developing the Industrial Cloud to further improve the efficiency of its manufacturing and logistics processes. "Machine data generally has no context when extracted from a machine. To make the data useful, it requires the addition of context through enrichment with other data, labeling, filtering and transforming that data before analyzing," said Dr. Roy Sauer, Director Enterprise & Platform Architecture at Volkswagen Group. "With AWS IoT SiteWise we are able to easily ingest manufacturing shop floor data into the cloud, model and organize those different machine assets within our plants, and then visualize operational data from our cylinder production line in a web application."

Bayer Crop Science is a division of Bayer AG providing products and services to enable sustainable agriculture for farmers, and is working towards the goal of providing food for over 9 billion people by 2050. "We are constantly striving to optimize yield not only in the crop fields but also in our production plants," said Peri Subrahmanya, IoT Product Lead at Bayer Crop Science. "Visibility of operational metrics across our crop processing sites, is critical in helping us identify production bottlenecks and then take corrective actions to increase productivity. Using AWS IoT SiteWise across 9 corn production plants in North America, we collect data from the plant floor, and then measure and analyze Overall Equipment Effectiveness (OEE) of our machinery in near real-time to identify production inefficiencies. With AWS IoT SiteWise we are now able to onboard a crop site in less than a few hours instead of a few weeks, which is critical in allowing us to scale the use of AWS IoT SiteWise to other crop sites like soy, in a cost-effective manner."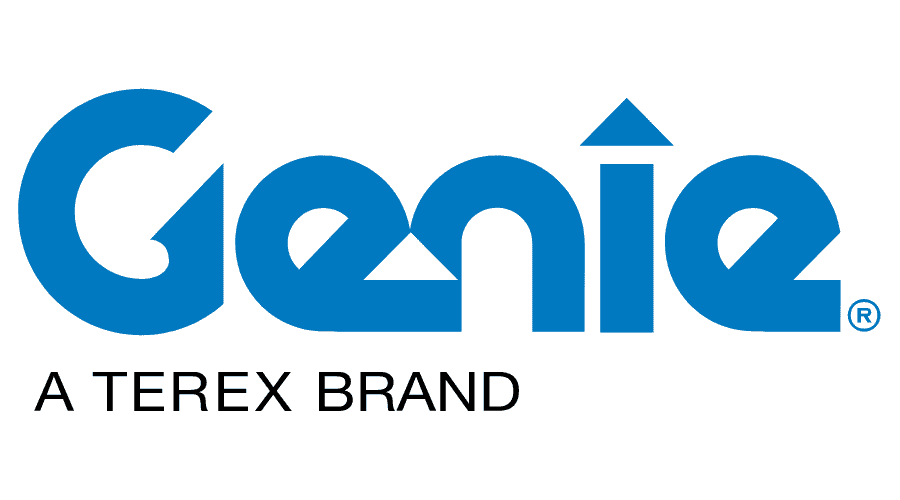 Genie – A Terex Brand, is a global manufacturer of lifting and material processing products and services. "Our Genie brand of lift products is one of the strongest brands in the business," said Scott McNeal, VP of IT at Genie – A Terex Brand. "Paint quality has a significant impact on a customer's perception of the overall reliability of an aerial lift. To help improve paint quality and durability that matches what is inside, we needed a secure, scalable and repeatable paint process monitoring solution, spanning the factory floor to the cloud. Using AWS IoT SiteWise, we are able to ingest, organize, and analyze data from the paint process to identify inconsistent and improper pre-treatment in near real-time, which enables the application of necessary corrective actions to improve paint quality."

Pentair is a global provider of water filtration systems to breweries, fish farms, and other industrial and commercial customers. "To optimize the filtration process and create a more predictable outcome for our Beer Membrane Filtration system, we are building machine learning models to predict the next filter cleaning cycle," said Rama Budampati, Senior Director, Smart Products & IoT at Pentair. "To support this predictive maintenance application, we created our own industrial asset management system, however we needed a more flexible data ingestion and data modeling capability that allowed us to quickly adjust data models for our different systems, and test new operational metrics in near real time and over historical data. With AWS IoT SiteWise we are able to run a digital twin of several of our beer membrane filters, creating virtual representations of the different elements of our assets, which expanded our ability to model the machine behavior much closer to reality."

Partners
TensorIoT, an AWS Advanced Consulting Partner, creates solutions to simplify the way enterprises incorporate intelligent edge computing devices and their data into their daily operations. "Our industrial customers come to us to help them optimize their operations, and improve productivity and availability of their production processes," said Ravikumar Raghunathan, CEO at TensorIoT. "These customers have plenty of data on the shop floor, but it is often untapped. With AWS IoT SiteWise we can now create solutions to easily collect this data into the cloud and provide a unified view of the data from different devices and machines that resonates with the Operational Technology (OT) people. Such visibility into industrial processes is providing our customers the actionable insights to improve their production output."

Softing Industrial provides products for the exchange of digital data and the provision of information for applications in networked industrial production. "Our customers look to us to connect disparate automation components to provide data from the shop floor for control tasks, monitoring and further analysis," said Dr. Christopher Anhalt, Business Development Manager at Softing. "By integrating support for AWS IoT SiteWise in our software and hardware gateway products, our customers can now easily collect data from their existing automation equipment like programmable logic controllers (PLCs), without any modifications to their existing automation network and link their production line to the AWS Cloud in less than a day."

CloudRail provides products that securely and quickly connects industrial sensors to the cloud. "Our customers look for solutions that allows them to add new sensors to their old industrial machines to uncover additional data from their existing equipment," said Felix Kollmar, CEO at CloudRail. "By adding support for the SiteWise connector in our edge gateway, our customers can now use AWS IoT SiteWise to automatically create assets for over 12,000 industrial sensors, and then easily collect and monitor data in AWS from these sensors in minutes."

Check out the product features
AWS IoT SiteWise makes it easy to collect, organize, and analyze industrial data and use it to analyze equipment and process performance.

Learn more

Learn with documentation
Refer to the AWS IoT SiteWise user guide, API reference and application guide for more information.

Learn more
Start building in the console
Access the AWS IoT SiteWise Console.

Sign in