Amazon EC2 Hpc7g Instances
HPC-optimized instances powered by AWS Graviton3E processors
Amazon Elastic Compute Cloud (Amazon EC2) Hpc7g instances enable the best price performance for high performance computing (HPC) workloads on AWS. They offer up to 70% better performance and almost 3x better price performance compared to previous-generation AWS Graviton-based instances for compute-intensive HPC workloads. Hpc7g instances are powered by AWS Graviton 3E processors and provide up to 35% higher vector instruction performance compared to existing AWS Graviton3 instances.

These instances provide up to 2x better floating-point performance compared to instances powered by AWS Graviton2 processors. Hpc7g instances are built on the AWS Nitro System and provide 200 Gbps network bandwidth for low-latency internode communication for tightly coupled workloads that require highly parallelized, clustered compute resources.
You can scale your HPC clusters on Hpc7g instances to run compute-intensive workloads such as computational fluid dynamics (CFD), weather forecasting, and molecular dynamics. With these instances, you can carry out complex calculations across HPC clusters using up to tens of thousands of cores with high performance and lower costs.
Benefits
High performance
Hpc7g instances are purpose-built to offer performance for tightly coupled HPC workloads and reduce queue time and execution time across your HPC cluster. Graviton3E processors, with up to 35% higher vector instruction processing performance than Graviton3 processors, make it easier for you to get the most from running your HPC workloads on AWS to solve complex scientific, academic, and business problems. Hpc7g instances include up to 64 cores of Arm-based Graviton3E processors with 128 GiB of memory.

Cost efficiency at massive scale
Hpc7g instances are designed for cost efficiency, even as you scale HPC clusters up to tens of thousands of cores. Elastic Fabric Adapter (EFA) provides 200 Gbps interconnect speeds for low latency and high throughput, enabling workloads such as CFD, molecular dynamics, and numerical weather analysis to scale out nearly endlessly. Instance size options help you manage costs for your workloads that are licensed on a per-core basis. Right-size your workload resources by choosing the ideal cores per node while continuing to harness available memory and network bandwidth regardless of the instance size that you select.

Maximized resource efficiency
Hpc7g instances benefit from the Nitro System, a collection of building blocks that offloads many of the traditional virtualization functions to dedicated hardware and software. The Nitro System is used to deliver high performance, high availability, and increased security.

Features
Powered by high-performing Graviton3E processors
Hpc7g instances are powered by Arm-based Graviton3E processors, which feature 35% higher floating-point performance compared to Graviton3-based instances. Graviton3E delivers up to 2x performance as measured by the LINPACK benchmark, and 20% higher performance as measured by Life Science applications such as GROMACS. Hpc7g instances are available in single Availability Zones, enabling workloads to achieve the low-latency network performance necessary for tightly coupled node-to-node communication for HPC applications.
Highly scalable with optimizable cores per node
Hpc7g instances deliver 2x more EFA bandwidth compared to Graviton2 compute-optimized instances. Scalable Vector Extension (SVE) provides hardware acceleration for HPC codes solving variable-length vector math. SVE helps tightly coupled compute-intensive HPC workloads perform better and scale-out larger. Hpc7g instances are offered in multiple instance sizes designed to optimize cores per node for your specific workload. Hpc7g instances offer 16-, 32-, and 64-core Graviton3E processors with 128 GiB total memory and 8 GB/core, 4 GB/core, and 2 GB/core options, respectively.

Built on the Nitro System
The Nitro System can be assembled in different ways, giving AWS the flexibility to design and rapidly deliver EC2 instance types with an ever-broadening selection of compute, storage, memory, and networking options. Nitro Cards offload and accelerate I/O for functions, ultimately increasing overall system performance.

Product details
Hpc7g

Hpc7g instances offer up to 70% better performance and almost 3x better price performance compared to previous-generation AWS Graviton-based instances for compute-intensive HPC workloads. Hpc7g instances feature Arm-based custom Graviton3E processors, which provide Double Data Rate 5 (DDR5) memory that offers 50% more bandwidth compared to DDR4.

| Instance Size | Physical Cores | Memory (GiB) | Instance Storage | EFA Network Bandwidth (Gbps) | Network Bandwidth (Gbps)* |
| --- | --- | --- | --- | --- | --- |
| hpc7g.4xlarge | 16 | 128 | EBS-only | 200 | 25 |
| hpc7g.8xlarge | 32 | 128 | EBS-only | 200 | 25 |
| hpc7g.16xlarge | 64 | 128 | EBS-only | 200 | 25 |

*500 Mbps network bandwidth outside of the virtual private cloud (VPC) and Amazon Simple Storage Service (Amazon S3).

Customers and partners
"RIKEN and AWS collaborate in joint research for the establishment of a software environment on AWS where we can transparently and efficiently develop and execute applications created on the Fugaku platform, as part of our activities to digital transformation of the science platform into 'Virtual Fugaku.' We have already confirmed that multiple Fugaku applications provide excellent performance on the AWS Graviton3E processor in the AWS Cloud environment. We are confident that Amazon EC2 Hpc7g instances must be the key service that will greatly accelerate our collaboration. Furthermore, we expect Hpc7g to be an important foundation for expanding the Arm ecosystem pioneered by Fugaku into the HPC world."
Prof. Satoshi Matsuoka, Director, RIKEN Center for Computational Science (R-CCS)


"Arup is a global collective of designers, engineering and sustainability consultants, advisors, and experts dedicated to sustainable development and to using imagination, technology, and rigour to shape a better world. We use AWS to run highly complex simulations to help our customers build the next generation of high-rise buildings, stadiums, data centres, and crucial infrastructure, along with assessing and providing insight into urban microclimates, global warming, and climate change that impacts the lives of so many people around the world. Our customers are constantly demanding faster, more accurate simulations at a lower cost to inform their designs at the early stages of development, and we are already anticipating how the introduction of Amazon EC2 Hpc7g instances with higher performance will help our customers innovate faster and more efficiently."

Dr. Sina Hassanli, Senior Engineer, Arup


"CERFACS conducted a benchmark test on Amazon EC2 Hpc7g instances using our compressible 3D solver software, AVBP, which is widely utilized in academia and the energy and aerospace industries. AVBP is the cutting edge of simulation software that facilitates a better understanding of complex combustion phenomena, safety prediction, and design. Hpc7g instances significantly improve performance, with 1.8x acceleration per core, compared to the previous-generation instances based on AWS Graviton. Moreover, these instances exhibit near-linear strong scaling acceleration up to 10 nodes, resulting in a 186% increase in efficiency. This remarkable enhancement in computational power and speed can significantly reduce simulation time and costs, making AVBP simulations more accessible and efficient for researchers and industry professionals alike."

Gabriel Staffelbach, HPC Expert and Research Fellow, CERFACS


"ParTec helps customers pioneer supercomputing of the future. As such, we're pleased to see Amazon EC2 high performance computing offerings expanding with the launch of Amazon EC2 Hpc7g instances based on AWS Graviton3E processors. Our customers are exploring this architecture to implement the most advanced HPC systems. We evaluated the performance building blocks of application benchmarks used in large-scale HPC implementations targeting Arm CPU technologies. In initial tests, ParTec recorded a 1.38x increase in high performance LINPACK (HPL) performance when comparing results using all 64 cores of both new and previous-generation instance types. We observed improved network performance with a latency decrease of 1.2x, and a bandwidth increase of 2.3x for the OSU low-level network benchmark."

Dominik Ulmer, Chief Customer Solutions Officer, ParTec


"The Water Institute is an independent, nonprofit applied research organization that works across disciplines to advance science and develop integrated methods used to solve complex environmental and societal challenges. The ability to make accurate, near real-time numerical weather predictions to aid decision making is important to our clients. We're excited to see Amazon EC2 HPC offerings continue to evolve with the launch of Amazon EC2 Hpc7g instances. With increased floating-point performance, higher efficiency using AWS Graviton3E processors, based on Arm architecture, and decreased internode latency using Elastic Fabric Adapter, we expect to continue to be able to deliver innovative and sustainable solutions across our computational portfolio."

Zach Cobell, Senior Computational Scientist, The Water Institute



"Metro Weather's mission is to visualize wind conditions to ensure that people can make the right decisions for safe and effective operations for a variety of systems throughout the world. To serve that mission, it uses Doppler Light Detection and Ranging (LiDAR) and high performance computing (HPC) to measure live wind conditions and has developed a 3-dimensional (3D) wind monitoring system and a wind forecasting program. We are excited to have tested wind forecasting workloads on Amazon EC2 Hpc7g instances based on AWS Graviton3E processors and achieved up to 30% performance improvement over previous generation AWS Graviton2-based instances. Based on the impressive performance of Hpc7g instances it is clear that Arm CPU architectures have become a realistic choice for HPC. We expect AWS Graviton-based instances to contribute greatly to Metro Weather's business."

Jun-ichi Furumoto, CEO, Metro Weather Co. Ltd.


"Ansys is excited to support the LS-DYNA solver on the new Amazon EC2 Hpc7g instances, powered by Arm-based AWS Graviton processors. Mutual customers can expect a significant boost in compute performance at a lower cost while also saving energy, helping make progress toward achieving sustainability goals. Our internal benchmarks showed an average of more than 30% boost in performance over the previous generation due to increased vector operations and faster bandwidth across compute nodes."

Siddharth Shah, Principal Product Manager, Ansys


"Siemens and AWS have collaborated closely to enhance the scalability of Simcenter STAR-CCM+, enabling it to seamlessly run on a wide range of CPU and GPU instances. Our unwavering dedication to empowering simulation engineers with cutting-edge HPC technology is reflected in the launch of Simcenter Cloud HPC, which seamlessly connects Simcenter STAR-CCM+ to HPC on the cloud. We recognize the importance of reducing carbon footprint, and we're proud to offer our customers the latest generation of Amazon EC2 instances powered by Arm-based AWS Graviton processors. These, combined with the exceptional parallel efficiency of Simcenter STAR-CCM+, help minimize energy consumption while delivering high-performance engineering simulations."

Jean-Claude Ercolanelli, Senior Vice President, Simulation and Test Solutions, Siemens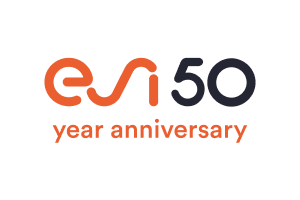 "ESI's Virtual Performance Solution (VPS) allows car manufacturers around the world to develop new vehicles with minimal physical prototyping and still earn five stars on consumer safety tests. To do so, they perform many simulations on HPC environments. Through ESI collaboration with AWS, VPS is running on Amazon EC2 Hpc7g instances using AWS Graviton3E processors based on Arm CPUs. The initial performance results are positive: Both scalability and performance per core are very encouraging for an initial port with ESI VPS 2018. ESI anticipates that VPS running on AWS will deliver leading performance while optimizing energy consumption, making it a sustainable platform to further advance simulations for vehicle safety."

Jean-Christophe Allain, Sr. Product Manager, ESI Virtual Performance Solution


"Rescale is a technology company that builds cloud software and services that enable organizations of every size to deliver engineering and scientific breakthroughs that enrich humanity. Lower latency and improved internode network performance are crucial to HPC applications. The ability to rapidly iterate and improve product design using CFD is important to our customers, who also increasingly care about environmental sustainability in addition to performance and flexibility when utilizing the cloud. Rescale is excited about Amazon EC2 Hpc7g instances with more floating-point performance and more EFA bandwidth. We're already anticipating how the introduction of Hpc7g instances' better price performance combined with the energy efficiency of AWS Graviton processors will take CFD and a host of real-world production HPC workloads further."

Mulyanto Poort, VP of High Performance Computing, Rescale

"Our customers running CFD workloads are looking to rapidly iterate and improve their product design digitally. CFD workloads are highly compute intensive, and customers are seeking solutions that provide better price performance. With Amazon EC2 Hpc7g instances, powered by Graviton3E processors, customers can see up to 60% better performance over comparable previous-generation instances for CFD workloads. With CAE ISVs now supporting their CFD solutions on Arm architectures, we are excited to enable our customers with Hpc7g instances—another powerful alternative for accelerating innovation and scientific progress."

Rod Mach, President, TotalCAE

"Jij is a startup focused on addressing combinatorial optimization challenges using quantum technologies. We have conducted a benchmark analysis to solve an optimization problem that typically demands a significant amount of computational calculation time. Our results showed Amazon EC2 Hpc7g instances, powered by AWS Graviton3E processors, performed 1.6x better in speed compared to previous generation AWS Graviton2 based instances without changing any implementation. We are confident that this Arm-based device architecture will enhance the performance of solutions in industries such as logistics and telecommunications."

Kohji Nishimura, CTO, Jij

"RONIN works with many research institutes around the world and have integrated Amazon EC2 Hpc7g instances in its platform to add an Arm-based instance to its broad choice of Amazon EC2 instances. This will allow our academic and scientific users to port or run their workloads on AWS Graviton3 and Graviton3E processors and be able to benefit from a very effective price/performance HPC environment. Our HPC customers are always seeking more efficient computing infrastructures, more sustainable, and Hpc7g instances based on Graviton3E processors using an Arm-based Arm64 RISC architecture, will help reach this goal."

Byron Low, COO, RONIN

Resources
Get started with AWS

Sign up for an AWS account

Learn with 10-minute tutorials


Start building in the console

Begin building with step-by-step guides to help you launch your AWS project.