A machine learning-powered security service to discover, classify, and protect sensitive data.
Amazon Macie is a security service that uses machine learning to automatically discover, classify, and protect sensitive data in AWS. Amazon Macie recognizes sensitive data such as personally identifiable information (PII) or intellectual property, and provides you with dashboards and alerts that give visibility into how this data is being accessed or moved. The fully managed service continuously monitors data access activity for anomalies, and generates detailed alerts when it detects risk of unauthorized access or inadvertent data leaks. Today, Amazon Macie is available to protect data stored in Amazon S3, with support for additional AWS data stores coming later this year.
BENEFITS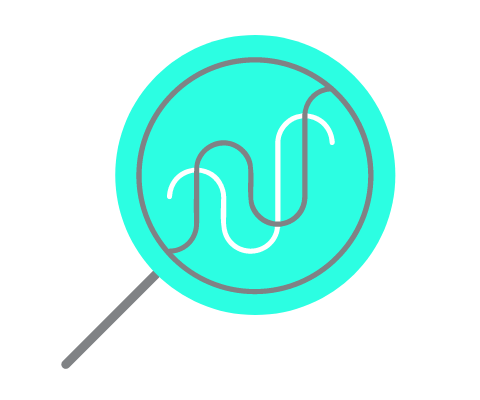 SUPERIOR VISIBILITY OF YOUR DATA
Amazon Macie makes it easy for security administrators to have management visibility into data storage environments, beginning with S3, with additional AWS data stores coming soon.

Learn more »
SIMPLE TO SET UP, EASY TO MANAGE
Getting started with Amazon Macie is fast and easy. Simply log into the AWS console, select the Amazon Macie service, and provide the AWS accounts you would like to protect.

Learn more »
DATA SECURITY AUTOMATION THROUGH MACHINE LEARNING
Amazon Macie uses machine learning to automate the process of discovering, classifying, and protecting data stored in AWS. This helps you better understand where sensitive information is stored and how it's being accessed, including user authentications and access patterns.
Learn more »
CUSTOM ALERT MONITORING WITH CLOUDWATCH
Amazon Macie can send all findings to Amazon CloudWatch Events. This allows you to build custom remediation and alert management for your existing security ticketing systems.

Learn more »
HOW MACIE WORKS
Enroll your AWS Account with Amazon Macie
Select the Buckets for Content Discovery and Classification
Review your Alerts in the Amazon Macie Dashboard
CUSTOMERS
"The granular level of inspection, detail and intelligence that Amazon Macie applies is giving us continuous insights into areas of our cloud infrastructure and practices, enabling us to achieve things that would have been unwieldy or even not possible until now."

Ajit Zadgaonkar, Executive Director
EDMUNDS
Read the full case study »
"Since we started using Amazon Macie we've found that it is flexible enough to solve a range of information security challenges that would have previously required us to write custom code or build internal tools, helping us move fast with confidence."

Patrick Kelley, Cloud Security Engineer
NETFLIX
"Amazon Macie is easy to use and gave us valuable information almost instantaneously. More importantly, it delivered accurate, informative alerts that we can take action on."




Anmol Misra, Director
AUTODESK
RESOURCES
If you are a first-time user of Amazon Macie, we recommend that you begin by reading the Macie documentation.

AWS Security and Compliance

The AWS Cloud is built to meet the requirements of the most security-sensitive organizations.

Automatically discover, classify, and protect your data with just a few clicks in the AWS console.