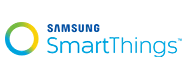 Samsung SmartThings
Samsung SmartThings is a powerful remote control for your home that allows users to easily connect and control smart home devices through a single application. In this re:Invent session, learn why Samsung SmartThing chose Amazon MemoryDB for Redis to power the next generation of their IoT device connectivity platform that processes millions of events every day.

Netflix
Netflix is one of the world's leading entertainment services with more than 200 million members in over 190 countries enjoying TV series, documentaries, and feature films across a wide variety of genres and languages.

"Our media platform uses a microservices architecture and we are looking for the right database to support some of our platform requirements. We're excited about the launch of Amazon MemoryDB, as it fulfills our need for a durable, in-memory database that supports our short and long-term architectural plans."

Charles Zhao, Manager, MCE Media Workflow Infrastructure - Netflix

Mediaset Infinity
Mediaset Infinity is a large commercial broadcaster in Italy that produces and distributes television drama, film, news, sports, and multimedia content. Its streaming service provides live channels and movie streaming to viewers across Italy and around the world. Mediaset Infinity chose Amazon Web Services (AWS) because of the flexibility, scalability, and ease of implementation that AWS offers. With Amazon MemoryDB for Redis, Mediaset replaced its on-premises architecture in 30 days, scaled to support over five million votes during the finale of its most popular television show, and achieved data durability by storing votes to comply with government requirements.
BUD Technologies, Pte. Ltd
BUD is the largest open metaverse platform with millions of players and user-generated digital assets, powered by blockchain technology. BUD encourages users to create and share 3D interactive experiences with its easy-to-use creation tools.
"Amazon MemoryDB for Redis, which delivers microsecond-read and single-digit millisecond response times and handles millions of transactions per second (TPS), has helped the BUD team to quadruple its R&D (research and development) efficiency."

Steve Zou, Head of Technical Team of BUD Technologies, Pte. Ltd.

Intigral
Intigral is a leading provider of IP video products and billing services in the MENA region. stcTV/Jawwy TV is the next generation OTT multi-screen platform designed to deliver a wide variety of content in a simple easy to use one stop shop interface.

"We were looking for a database that can deliver high throughput and low latency to support one of our important customer-facing features of our OTT platform. With Amazon MemoryDB, we are durably storing our OTT platform's metadata of our consumer playback experience. MemoryDB is providing low-latency read throughput without compromising on multi-AZ data durability to deliver the highest quality of service."

Nabeel Ali Memon, Director of Technology - Intigral

Cimpress
Cimpress is a strategically focused group of more than a dozen businesses that specialize in mass customization to deliver uniquely personalized products conveniently and affordably.

"Many of our services use Redis with Hangfire for backlog management, and one of our requirements is to guarantee a reply to every request, which could be compromised if there is a chance of data loss during fail-over when using Redis as the only data storage. With Amazon MemoryDB for Redis, we no longer need to manage both a cache and a database."
David Greenberg, Director of Technology - Cimpress

transACT Technology solutions
transACT Technology Solutions specializes in end-to-end IT infrastructure and desktop solutions, reinforced by industry-leading technologies.
"We help a range of customers with their journey to the cloud, and our clients love Redis APIs and data structures due to their ease of use and flexibility when building mission critical applications. They are looking for a database that is Redis compatible and provides durability to avoid the risk of data loss. We're looking forward to the launch of Amazon MemoryDB for Redis, which is the first database to offer the combination of Multi-AZ durability and the versatility of Redis in a single solution."

Gordon Scobie, Director of Technology Services - transACT Technology Solutions

Check out MemoryDB pricing
Discover pricing options for MemoryDB.

Learn more

Learn with a tutorial
Explore how to set up your first MemoryDB cluster.

Get started
Start building with MemoryDB
Check out the MemoryDB user guide to get started.

Read the documentation