Infor reduces costs by 50% using Amazon FSx for Windows File Server.

Challenge: Infor used a cloud-based storage solution for their shared file storage needs on AWS. Their previous solution was cost-prohibitive, difficult to scale and provision, and did not integrate well with their application automation framework.

Solution: By migrating their file shares to Amazon FSx for Windows File Server, Infor was able to provision storage to each of their applications independently at scale with streamlined application maintenance. Leveraging Amazon FSx's native multi-AZ file systems, Infor benefited from high availabilty with no downtime. Amazon FSx offers integration with AWS CloudFormation templates, Amazon CloudWatch, and fully managed backups. This enables easy deployment, monitoring, and data protection.

"Amazon FSx for Windows File Server delivers a highly available, high performance Windows file system. As a service, it reduces management and maintenance while integrating seamlessly with our existing automation framework - all at a lower cost than our previous provider. We have reduced our storage cost by 50% and improved application performance by as much as 80%. It checks all the boxes."
Luis Lavina, Jr., System Administrator, Principal
Greg Bell, Manager, Cloud Services - Infor
eLaw improves productivity of remote workers with Amazon WorkSpaces and FSx for Windows File Server.

Challenge: eLaw pivoted to remote working, leveraging a Bring-Your-Own-Device (BYOD) policy. They were challenged with protecting their data across a wide variety of unprotected devices and lack of centralized management. Additionally, the costs of supporting these devices was on the rise due to an increase in calls and support requests. They needed a managed, secure remote Desktop-as-a-Service (DaaS) with easy shared file storage for their existing applications.
Solution: FSx for Windows File Server provided fully managed, highly reliable Windows file storage for their Amazon WorkSpaces users. Integration with AWS Managed Microsoft Active Directory enabled easy access to AWS applications and services, as well as easier user and group management for eLaw.
"Connecting FSx for Windows File Server from Amazon WorkSpaces, provided a smooth transition from on premises to the AWS Cloud with fast, secure shared storage to thousands of legal professionals. We saw increased reliability and scalability with no disruption to our applications. We no longer worry about protecting file data on individual laptops."
Vic Kanwar, CIO, eLaw LLC

Expedia reduces costs and increases performance for their user shares with FSx for Windows File Server.

Challenge: Expedia had 20+ offices, each with their own file servers that made it difficult to manage and scale. They needed to enable their regional offices to easily store and access files but faced costly hardware refreshes.

Solution: Using fully managed Amazon FSx for Windows File Server, Expedia was able to consolidate multiple file servers and reduce their hardware footprint. They lowered TCO and improved durability with multi-AZ file systems. They no longer have to worry about each office managing hardware and expanding capacity, and their end users achieve better performance.

"With FSx for Windows File Server, there was no disruption to our user experience. We were able to free up resources to focus on our core business. Performance was faster than on premises and we look forward to further optimizing file servers with AWS."
William Weigle, Senior Manager, Expedia Group
ENGIE Deutschland increases scalability of their user shares and reduces cost by 83% with FSx for Windows File Server.

Challenge: With their current provider, ENGIE experienced difficulty in managing and scaling their Windows file storage for their 4,400 users across 30 sites. They wanted to avoid replacing aging hardware and move to a better file storage solution that was easy to scale as their users and overall file data grew.
Solution: ENGIE easily moved their Windows storage to fully managed Amazon FSx for Windows File Server, enabling them to scale faster without additional hardware or changes to their existing environment. Leveraging the HDD storage option, ENGIE was able to reduce cost and increase performance for their end users.
"Before Amazon FSx, it would take up to two months to add capacity. Now we can scale in minutes and no longer worry about end-of-life hardware issues."
Roland Zain, CIO, ENGIE Deutschland GmbH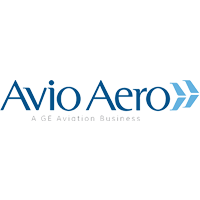 Avio Aero reduces their Microsoft SQL Server cost by 60% with Amazon FSx for Windows File Server.

Challenge: GE Avio Aero had to upgrade its SharePoint site, which hosted several critical applications. Avio Aero required a highly available environment, and lower costs.

Solution: With Amazon FSx, GE Avio Aero deployed a highly available SQL Server Failover Cluster with SQL Standard licenses. Amazon FSx provided significant savings and a lower TCO compared to using SQL Enterprise licenses for Always On groups on premises.
"Using Amazon FSx for Windows File Server allowed us to run an highly available SharePoint site, while at the same time reduce our SQL license costs by more than 60%. The feedback from our users is very positive, both in terms of performance and reliability of the system."
Ivani Di Conca, Senior Manager, Digital Operations, Avio Aero

AdvancedMD reduces time spent managing SQL Server database backups by 85% using Amazon FSx.

Challenge: AdvancedMD needed to scale its existing hosting infrastructure for medical data to keep up with the demands for new products and rapid customer growth in doctors' offices. Their current storage platform was causing performance issues with their SQL Server database backups due to the length of time to complete a backup.
Solution: Using Amazon FSx for Windows File Server, AdvancedMD migrated its clients' data to the AWS Cloud to provide secure, readily accessible hosting and increased performance through improved Microsoft SQL Server database processing time.
" Without Amazon FSx, we would have spent hours every day on a backup as opposed to actually helping our business grow."
Steve Coombs, Senior Site Reliability Engineer, AdvancedMD
Venerable accelerates data center migration with Amazon FSx for Windows File Server and Amazon WorkSpaces.

Challenge: Venerable was tasked with a short timeframe to depart from their data center as part of a divestiture and chose AWS for greater agility and easier management for their hundreds of users processing financial datasets.
Solution: Using Amazon FSx for Windows File Server and Amazon WorkSpaces, Venerable migrated six months earlier than expected, resulting in significant savings. They migrated hundreds of users to AWS using fully managed Desktop-as-a-Service and leveraged shared Windows storage to provide their users with fast and secure processing of large financial risk modeling files.

"We didn't want to set up and manage our own infrastructure. AWS made it easy to migrate but Amazon FSx and Amazon WorkSpaces made it even easier. Now we don't have to worry about software, patches, updates, or any of the trappings of managing infrastructure ourselves."
Justin Keefer, VP of Technology Services, Venerable

Emirates gains 37% performance improvement with Amazon FSx for Windows File Server.

Challenge: Emirates was in the process of migrating their business-critical booking engine from on premises to the AWS Cloud and needed reliable shared storage for their content management system (CMS).

Solution: Amazon FSx for Windows File Server enabled Emirates to easily provision file storage for their CMS to store shared files for their booking website.

" With Amazon FSx, it was easy to migrate our flagship sites from our hosted data center to AWS. Our CMS needed high performance, stronger security, and reliable shared storage -- with the added bonus of scalability. Amazon FSx removed the complexity of managing our file-based workloads, significantly contributed to an uplift in performance and reliability, and most importantly, reduced the operational efforts across all of our teams."
Anoop Kumar C, Principal Engineer, Emirates Group
Cengage optimizes performance with Amazon FSx for Windows File Server.

Challenge: Students stream education content through Cengage's Wowza, an on-premises, Windows-based application. Cengage was constantly running into capacity, performance, and reliability issues with its on-premises storage, which affected the students' overall experience.
Solution: Cengage migrated multiple TBs of videos and files from their data center to Amazon FSx for Windows File Server with minimal modifications or disruptions. Now millions of students around the world have access to high quality content without experiencing bandwidth constraints.
"Amazon FSx for Windows File Server enabled us to migrate and store over 12 TB of content files from our on-premises data center to the cloud. Our transition to the cloud was seamless, not only was there minimal re-platforming necessary, but we were also able to move to a highly performant platform with little modification to existing processes or permissions."
Coleman Greene, Cloud Operations Manager, Cengage

Neiman Marcus leverages fully managed FSx Windows to accelerate enterprise lift-and-shift and improve performance.

Challenge: Neiman Marcus was experiencing slow performance with their business-critical file-based document processing application and needed a quick cloud migration solution.
Solution: Moved their legacy Windows business application and associated file shares to AWS - with help from APN partner BizCloud Experts - from on-premises to Amazon FSx, the company was able to quickly take advantage of the automation and scalability of the cloud, as well as resolve their latency performance challenges.
"We were able move our Windows file-based application to AWS quickly and solved a critical performance issue. Based on our successful lift-and-shift experience, we're looking to move more of our legacy applications requiring Windows native compatibility, to Amazon FSx."
Hemanth Jayaraman, Director, Cloud Center of Excellence - Neiman Marcus Group
DocXellent reduces complexity with their application migration and achieves a highly available and scalable Windows-based file share within hours.

Challenge: DocXellent, a leading provider of electronic document control software and quality software applications, needed a more scalable and durable offering for their on-premises file-based application to increase availability and reduce operational overhead.
Solution: With Amazon FSx for Windows, DocXellent was able to implement a highly-available file storage system in less than a day, enabling its customers to store and retrieve files wherever and whenever they are needed while reducing the complexity of installing and managing their own file share. Since using FSx, DocXellent increased its cloud offerings up to 30% in a few months.
"FSx for Windows File Server is an integral part of our highly-available offering for our enterprise-level, global customers and has helped us overcome our performance challenges. We find that AWS is the best partner to help us continously optimize our offerings as soon as new services become available and enables us to increase customer satisfaction."

John Waller, Senior Engineer - DocXellent
Qube Research and Technologies simplifies file storage management, improves productivity, and lowers costs with Amazon FSx for Windows File Server.

Challenge: Qube Research & Technologies (QRT) was limited by on-premises NAS arrays in terms of performance and experienced high operational overhead.
Solution: The company processes financial trading and research data, taking advantage of Amazon FSx for Windows' integration with AWS Direct Connect and EC2 to run highly available and durable Windows file systems.
"We can scale our Windows file systems, improve productivity, and lower costs by running FSx for Windows on AWS. We were able to provision a single file share and scale faster compared to our on-premises file system, which required more significantly more resources and slowed performance overall."

Jon Fautley, Systems & Cloud Engineer - Qube Research & Technologies
Matrix Pointe improves agility and reduces maintenance time by 15-20% with Amazon FSx for Windows File Server.

"Matrix Pointe improves efficiency for our customers in the justice community, accelerating the legal process. Amazon FSx for Windows File Server reduced maintenance time by as much as 20%, while increasing speed of recovery from a disaster by 10X, allowing us to focus on innovating for clients, not wasting our time reinventing the wheel for file services, backup and recovery."
Paul Davis, Manager, Technical Services - Matrix Pointe Software
Check out Amazon FSx features
Learn about the key features of Amazon FSx for Windows File Server.
Learn more

Sign up for a free account
Instantly get access to the AWS Free Tier.
Sign up
Start building in the console
Get started building with Amazon FSx for Windows File Server in the AWS Console.

Sign in