Amazon QuickSight
Unified business intelligence at hyperscale

Amazon QuickSight powers data-driven organizations with unified business intelligence (BI) at hyperscale. With QuickSight, all users can meet varying analytic needs from the same source of truth through modern interactive dashboards, paginated reports, embedded analytics, and natural language queries.
---
Generative BI capabilities in QuickSight
Accelerate the path to data-driven action for all users with Generative BI. Transform traditional multistep BI tasks into intuitive and powerful natural language experiences, built on Amazon Bedrock and the leading machine learning (ML) expertise of QuickSight. Simply ask QuickSight in natural language to build, discover, and share meaningful insights in seconds, turning insights into impact faster.
Benefits
BI for everyone
Meet needs of all your users from the same source of truth with interactive dashboards, paginated reports, embedded analytics, and natural language queries.

Build faster
Speed up development by using one unified authoring experience to build and share insights across modern dashboards, paginated reports, and embedded insights.
Scale efficiently
Automatically scale to tens of thousands of users without the need to set up, configure, or manage your own servers.
Lower costs
Pay only for what you use with QuickSight usage-based pricing. No need to buy thousands of end-user licenses for large-scale BI or embedded analytics deployments.
Create and deliver paginated reports
Create, schedule, and share reports and data exports from a single fully managed cloud-based BI service. Get business-critical information to users how and when they need it with critical operational reports and dashboards in the same solution.
Ask questions in natural language
Ask conversational questions about your data and use the Amazon QuickSight Q ML-powered engine to receive relevant visualizations. No BI training is needed. QuickSight Q uses ML to interpret the intent of a question and analyze the data to quickly provide answers to business questions.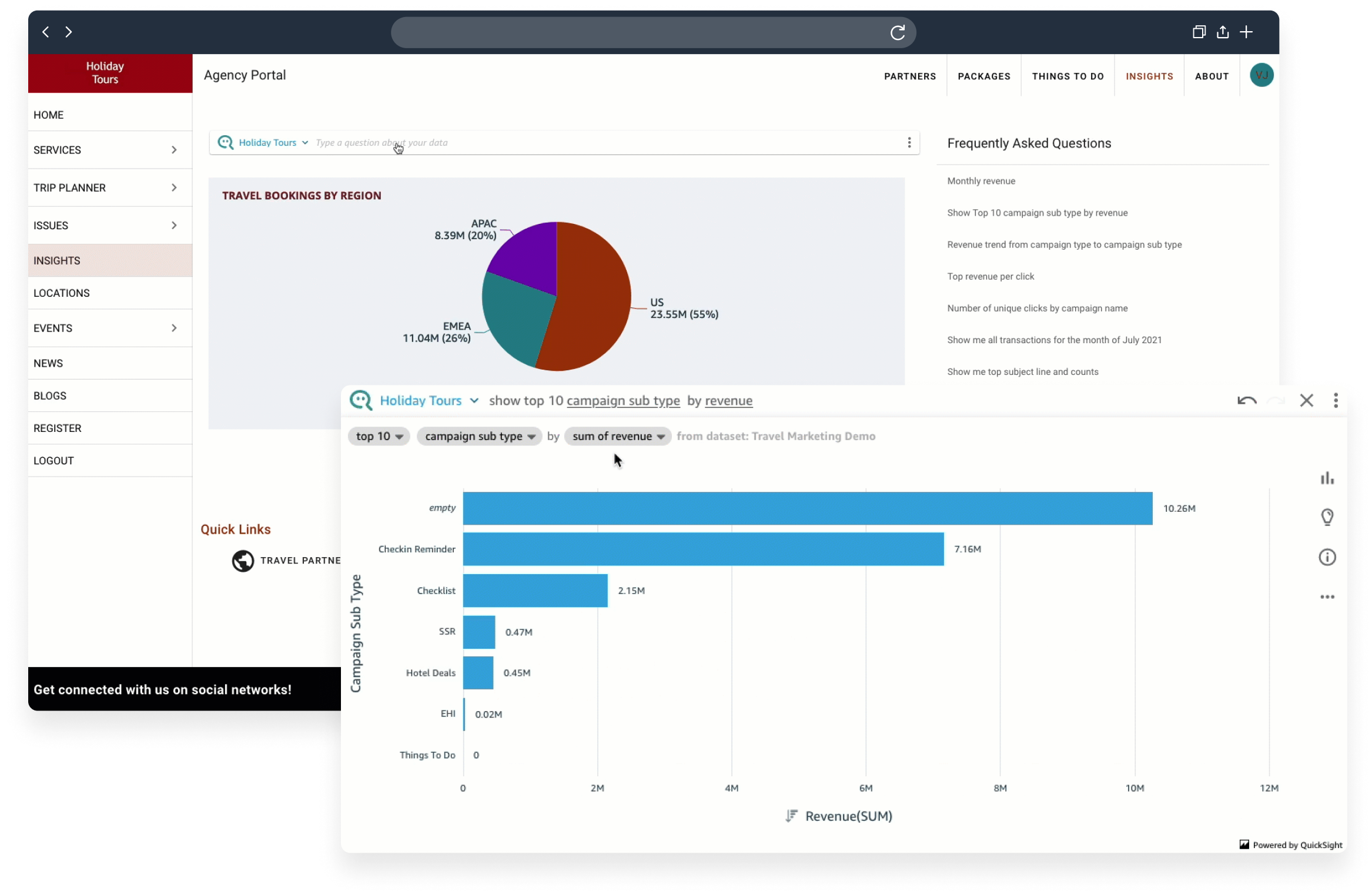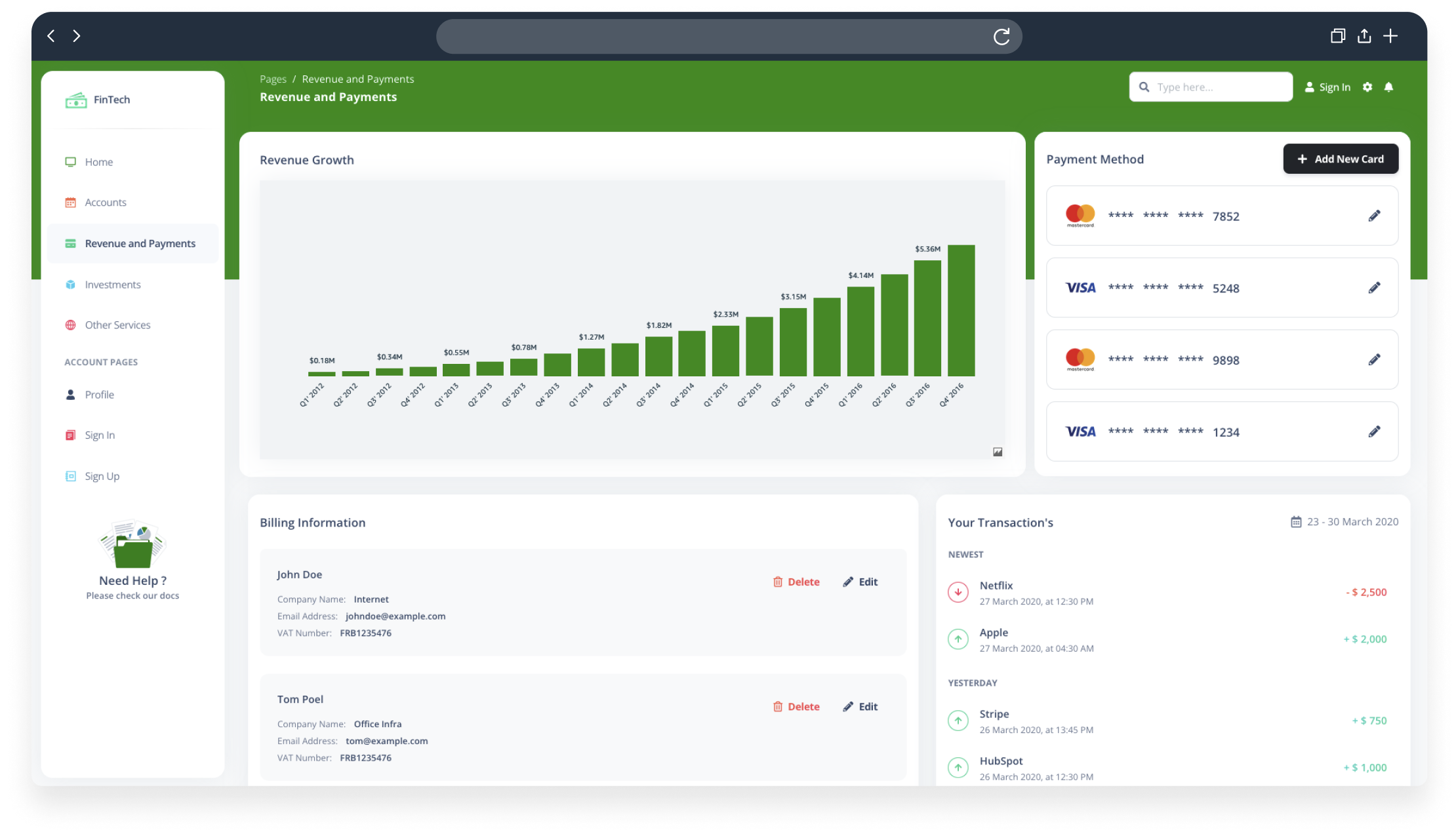 Embed analytics to differentiate your applications
Embed interactive visualizations and dashboards, sophisticated dashboard authoring, or natural language query capabilities in your applications to differentiate user experiences and unlock new monetization opportunities.

What's new
View all >>
No What's New posts have been found at this time. Please see the AWS What's New for other resources.

Customer stories
Over 100,000 customers use QuickSight for their BI needs.
View more QuickSight customer stories >>
"Amazon QuickSight will allow us to quickly build fast, interactive dashboards that will seamlessly integrate with our Next Gen Stats applications. We are able to extend these secure, customized, and easy-to-use dashboards for each club without having to provision servers or manage infrastructure—all while only paying for actual usage. We look forward to expanding use of Amazon QuickSight."
Matt Swensson, VP of Emerging Products, NFL
---
"We see a need to support learners, teachers, and leaders in education by helping to change their relationship with data and information. A large part of this strategy involves embedding information directly where our users are collaborating, teaching, and learning. We're particularly interested in making the experience of being informed much more intuitive—favoring insight-informed workflows and/or embedded prose. By removing the step of interpretation, embedded visualizations make insights more useful and actionable. With QuickSight, we were able to deliver on our promise of embedding visualizations quickly, supporting the rapid iteration that we require, at the large scale needed to support our global user community."
Rachel Scherer,
Sr. Director of Data & Analytics, Blackboard
---
"Amazon QuickSight's pay-per-use pricing and serverless architecture enabled Best Western's analytics team to deliver increased value to the business, faster and at less than half the cost of our previous analytics architecture. With Amazon QuickSight Q, we look forward to enabling our business partners to self-serve their ad-hoc questions while reducing the operational overhead. This will allow our partners to get answers to their business questions quickly by typing and searching for their questions in plain language."
Joseph Landucci, Senior Manager, Database and Enterprise Analytics,
Best Western Hotels & Resorts
Get started with Amazon QuickSight
Get started with QuickSight
Access our step-by-step guide to learn how to gain insights from your data.
Request a proof of concept (PoC)
Contact us and let us know about your project.
Join the QuickSight Community
Ask, answer, and learn with others in the QuickSight Community.