2022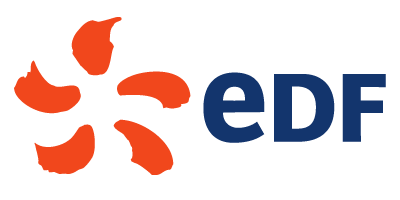 EDF Architects for the Future by Migrating to Amazon RDS for Oracle
EDF, one of the UK's largest electricity providers, prepared for future growth and sustainability by migrating its business solutions to Amazon RDS for Oracle.

52%
cost reduction using Savings Plans and Amazon RDS Reserved Instances

A Single Weekend
to migrate a business-critical application

Overview
EDF in the UK (EDF), one of the UK's biggest generators of zero-carbon electricity, needed to architect for future growth and migrate away from aging on-premises infrastructure. Within its supply activities, the company was expecting to significantly increase its business-to-business customer base over the next 3–5 years, and it needed its core IT infrastructure to be scalable, high performing, and reliable.

EDF chose to migrate its business solutions to Amazon Web Services (AWS). Because it uses a proprietary Oracle application running on Oracle Exadata, EDF migrated to Amazon Relational Database Service (Amazon RDS) for Oracle, a fully managed commercial database that makes it easy to set up, operate, and scale Oracle deployments in the cloud. "By migrating our Oracle Exadata–based billing application to AWS, we did something that, to my knowledge, hasn't been done elsewhere," says Mark Teuton, senior manager of business solutions at EDF. After this groundbreaking migration, EDF has opened new technological and market possibilities while reducing operational risks, cutting IT operational run costs by 52 percent, and improving cost transparency. EDF is also reducing its carbon footprint with more energy-efficient infrastructure while improving performance.

Opportunity | Supporting a Growing Business with Functionally Rich, Scalable Solutions
With one of the largest market shares for providing power to UK businesses, EDF supplies energy to more than 3.5 million companies and homes in the UK. In 2019, it was expecting to see continued growth within the retail market and needed strong IT foundations in place to maintain the performance, scalability, and reliability of its core operations. EDF's on-premises infrastructure was at capacity and nearing the end of its support lifetime. Because it already chose AWS as its preferred cloud provider, EDF wanted to migrate its business solutions to the AWS Cloud.
EDF used Meter Data Management and Customer Care and Billing from Oracle Utilities to manage user account services. It wanted to upgrade these functionally rich solutions to Oracle Customer to Meter (C2M) to help it differentiate itself in the UK business-to-business market. However, EDF had also begun migrating data services to AWS and needed its core operational systems to reside as close as possible to its data assets to keep latency low. EDF ran a proof of concept to prove it could run its existing Oracle Exadata–based workloads on AWS. After successfully showing it could do so with better performance than in its on-premises environment, EDF prepared for the migration using AWS Database Migration Service (AWS DMS), which helps users migrate databases to AWS quickly and securely. "When we began using AWS DMS, we didn't have internal knowledge and skills," says Teuton. "AWS provided experts in AWS DMS and specialist solutions architects to help, which we benefited from significantly." EDF also received support from Navisite, an AWS Partner and expert in Oracle migrations. Meanwhile, Tata Consultancy Services (TCS), also an AWS Partner, led the development activity. After three rehearsals, EDF migrated its customer management solution to Amazon RDS for Oracle.


By migrating our Oracle Exadata–based billing application to AWS, we did something that, to my knowledge, hasn't been done elsewhere."
Mark Teuton
Senior Manager of Business Solutions, EDF

Solution | Achieving a Groundbreaking Oracle Migration to AWS
In November 2021, EDF migrated its business applications to AWS in a single weekend. The migration involved over 200,000 business customers and 400 internal EDF users in three global locations. EDF migrated 15 billion rows of data totaling 15 TB with no functional or operational impact. As part of the design of its Amazon RDS for Oracle instance, EDF implemented archive and delete capabilities to manage the life cycle of its data, and it compressed 15 TB to 8 TB of data with these new archiving features. EDF completed the migration with minimal downtime and impact for customers. "The service we were offering our customers as a result of this transformation was the same to them the day before the migration as the day after," says Teuton. "We made this step so that we can start investing in the digital modernization that's coming next."
Following the migration to AWS, EDF has achieved greater cost transparency and has begun optimizing costs. It uses Amazon Elastic Compute Cloud (Amazon EC2)—which provides secure and resizable compute capacity for virtually any workload. It also started using Savings Plans, a flexible pricing model offering lower prices compared to Amazon EC2 On-Demand Pricing, for its Amazon EC2 instances and Amazon RDS Reserved Instances, which give users the option to reserve a database instance for a 1- or 3-year term and, in turn, receive a significant discount compared with On-Demand Pricing. EDF can optimize its costs by scaling to match its regular consumption patterns, using the AWS model of paying for only the resources it uses. As a result, EDF has saved 52 percent compared with what it was previously spending on provisioning. It has also virtually eliminated the maintenance costs for its on-premises infrastructure. Because Amazon RDS is fully managed, EDF not only saves personnel costs for maintaining the database but also reduces its operational risk by avoiding single points of failure. Additionally, EDF continues to receive support from Oracle for its C2M application and its databases on Amazon RDS for Oracle.

The migration to AWS sets the foundation for EDF to continue building on the cloud, which will support its sustainability goals. "By migrating to AWS, we are able to stand up our compute for such tasks as big billing runs and then dial back the use of electricity when we don't need it," says Teuton. "From a carbon footprint and cost perspective, that was a big driver for us to not be on premises. We're not finished yet, but this migration has certainly set the pattern for us to confidently commit to reducing the carbon impact of our IT." EDF has already been working with its industrial and business customers to add their own electricity generation capabilities through batteries. Using AWS, EDF is also implementing additional impactful services to help customers manage energy demand, make informed choices about their power consumption patterns, and support the drive toward net-zero carbon emissions.

Outcome | Architecting for Future Growth on AWS
EDF is building solutions on AWS to reenter the business gas market in the United Kingdom, which will add an estimated 10,000 new customers over the next 4 years. The company is also migrating more data capabilities to AWS and will be able to create several new value streams in other business areas.
"Because we are backed by AWS, we can make bold choices with the confidence that we will be able to provide our customers with excellent service," says Mark Askew, head of solutions and architecture at EDF. "This flawless migration has created a springboard for new services to our customers as well as an acceleration of our AWS adoption."

"Our business use case is quite varied," Teuton says. "Using AWS gives us flexibility, not just technologically but also in access to the marketplace. The maturity of its compute, the native-build capability that it provides, and the degree of different solutions on AWS made it really appetizing for us as an energy retailer."

About Company
EDF in the UK is one of the UK's biggest electricity providers and wholly owned subsidiary of the French utility EDF.

AWS Customer Success Stories
Organizations of all sizes use AWS to increase agility, lower costs, and accelerate innovation in the cloud.
Get Started
Organizations of all sizes across all industries are transforming their businesses and delivering on their missions every day using AWS. Contact our experts and start your own AWS journey today.