Euronics Hungary Credits AWS for Smoothing Peaks and Cutting Costs
Euronics Hungary is a well-known brand selling home appliances and electronics through 68 stores across the country as well as online. In 2018, when its existing cloud platform was struggling to cope with peaky seasonal demand around Black Friday and other sales events, the company began working with Amazon Web Services (AWS) to strengthen its website before deciding to go all-in. The last parts of its infrastructure—ecommerce applications and development and test environments—moved to AWS in 2020.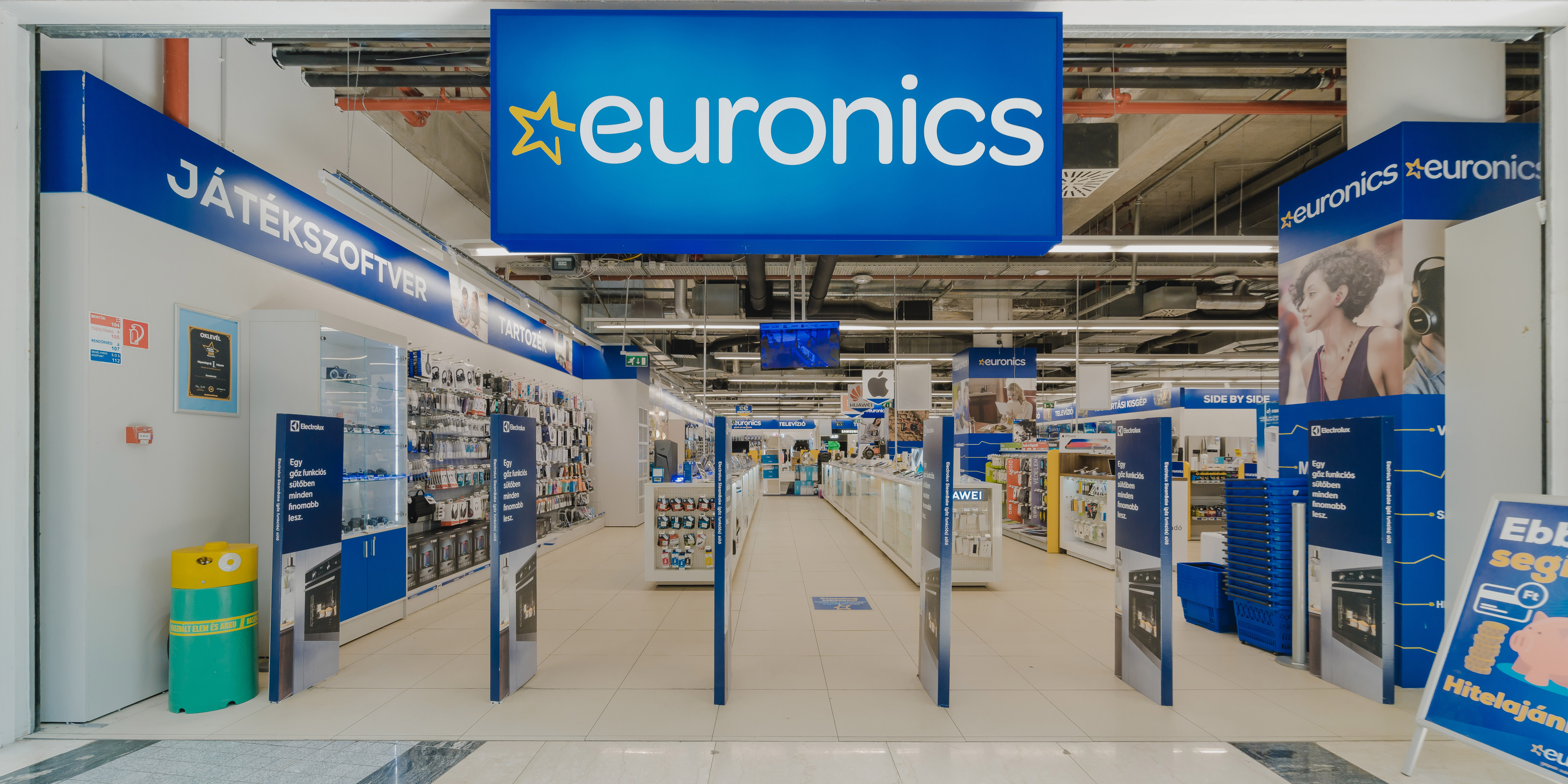 AWS gives us a complex but flexible system which we can tailor ourselves with minimum management overhead and no time lag."
Attila Kóbor
IT director, Euronics Hungary

The retailer made cost savings of 37 percent in the first year after moving to AWS compared to its previous cloud provider. This, and the resilience of systems over Black Friday in 2018, convinced senior management of the benefits of using AWS for all its core technology.

The first stage of the project was a simple lift-and-shift of its servers to AWS without changing existing licenses. Since then Euronics Hungary has evolved its infrastructure.

"AWS gives us a complex but flexible system that we can tailor ourselves with minimum management overhead and no time lag," says Attila Kóbor, IT director at Euronics Hungary. "Retail is a fast-moving business and COVID-19 has increased the speed with which we've had to change systems from a focus on our stores, to our website, and then back again."

Kóbor adds that not only does AWS save Euronics Hungary money it also saves the company time that would otherwise be wasted negotiating with suppliers.

"We can guarantee with the right capabilities in place to deal with demand, without wasting money paying for extra when we don't need them," he says.

Smoothing Peaks and Troughs
The change has helped the company deal with the peaks and troughs that are typical for retailers without having to purchase, set up, secure, and configure its servers based on estimated peak demand.

Previously Euronics Hungary paid its cloud provider a fixed annual fee based on average annual loads. Although it could provision extra infrastructure to deal with peak periods, the minimum lead time was one month, making it impractical for short sales events. Any such extension had to be booked weeks in advance and required a lot of staff time in preparation and testing.

Today, the scalability of AWS services means marketing and promotional campaigns do not have to worry about liaising with IT to make sure systems can cope with peak demands. Autoscaling and load balancing mean its system can be adjusted by the minute in response to visitor numbers and prework by the team to ramp up services is radically reduced.

It now uses Amazon Elastic Compute Cloud (Amazon EC2) and Linux with Amazon Elastic Block Store (EBS) for front-end applications and its website. It is using Amazon Elastic Kubernetes Service (Amazon EKS) for containers and microservices. Databases now run on Amazon Aurora, which offers three times the performance of standard MySQL databases.

Basic monitoring is done by Amazon CloudWatch, which is available to staff across the business, not just in IT. That means Euronics Hungary never has to miss an opportunity because of worries about keeping the website or other applications working.

Speeding Scaling for More Savings
By using launch templates for Amazon EC2 Auto Scaling and Amazon EC2 Spot Instances, Euronics Hungary reduced Amazon EC2 deployment times and cut error rates, which resulted in an additional 20-25 percent cost saving. The launch templates mean the company can run an intelligent mix of cheaper servers at night and during other quiet periods and more expensive, and better performing, servers during peak times.

Most recently, Euronics Hungary migrated its consumer blog to AWS to run on a serverless Amazon Aurora database. The change means that Euronics Hungary can adjust performance in near real-time without paying for under-used resources in quieter periods.

Euronics Hungary is also using Amazon Cognito to facilitate single-sign-on (SSO), which makes it easier for outside agencies and other third parties to safely access their test environments and work on joint developments. SSO allows easier access to Euronics Hungary's infrastructure, which further reduces development time.

The retailer is beginning a shift to serverless to further improve performance and reduce costs.

Kóbor says AWS gives Euronics Hungary the confidence to cope with peak demand however busy its website gets—this elasticity and agility is vital for any retailer.

But it also provides the maximum return on investment because no opportunity needs to be missed—such as a customer unable to access the site, but equally there is never a server or storage device sitting idly and not being used.

---
About Euronics Hungary
Euronics Hungary is part of the international electrical group Euronics which has 50,000 staff and 11,000 shops around the world. It is a well-known brand in Hungary with 68 stores and a major web presence.

Benefits of AWS
Agility & Performance

Cost Optimization

Cost Savings

Availability

Elasticity

---
AWS Services Used
---
Get Started
Companies of all sizes across all industries are transforming their businesses every day using AWS. Contact our experts and start your own AWS Cloud journey today.