Topics: Sustainability and Innovation
Working for Planet Earth with Salesforce
July 2022
To help build a sustainable future, individuals and organizations have the opportunity to create and follow sustainability best practices every day. Salesforce, a customer relationship management (CRM) company, uses Amazon Web Services (AWS) to lead by example and innovate on behalf of its customers and planet Earth. Using the AWS customer carbon footprint tool in addition to other services from AWS, Salesforce aims to build sustainably at all levels of its business. To learn more about how the cloud helps Salesforce advance its goals, the Fix This team chatted with Patrick Flynn, senior vice president and global head of sustainability at Salesforce. Patrick shares insights into what the company has achieved so far in its sustainability goals, how climate change presents enormous opportunity for individuals and businesses, and how customers can place sustainability at the center of their work. Salesforce is a signatory of The Climate Pledge, co-founded by Amazon.

Patrick Flynn
Patrick Flynn is senior vice president and global head of sustainability for Salesforce, the global leader in CRM, where he defines and leads the execution of Salesforce's environmental strategy. He helps the company use its full power for the planet, addressing the climate crisis to reach the shared goal of a just transition to a 1.5-degree future as quickly as possible.
His portfolio includes engaging customers and suppliers on their own climate journeys, the decarbonization of infrastructure, travel and real estate, advocating for equitable climate policies, disclosing environmental data in financial and ESG disclosures, and scaling investments in nature-based solutions like forests and oceans.
Patrick was captivated by sustainability early in his career as a mechanical engineer, when he did systems designs for high-rise commercial and residential buildings. This led to positions in cleantech investing and eventually to his current role at Salesforce.

03:24 - Salesforce's sustainability achievements in 2021
05:37 - Enterprise financial optimization aligns with environmental objectives
07:22 - Why Salesforce builds on AWS
08:43 - How Salesforce uses the AWS customer carbon footprint tool
13:44 - The tremendous opportunity of sustainable work
16:37 - Advice for other companies looking to build sustainably
Topics: Sustainability and Environmental Protection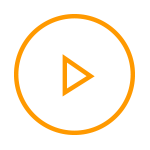 About the Fix This Podcast
Hear conversations spanning from researching climate change to improving patient outcomes to creating AI-driven art—and more. Dive deep with customers on the Fix This podcast.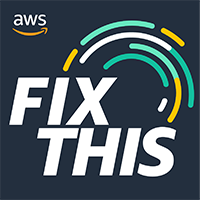 Salesforce on AWS
Learn how Salesforce builds on AWS to drive innovation across its business.