SBI Sumishin Net Bank Cuts Costs by More Than 80% Over 5 Years, Lays Foundation for Cloud-based Call Center with Amazon Aurora and Amazon Connect
SBI Sumishin Net Bank (SSNB) was founded in 2007 as an internet-only bank. By innovating and leveraging cutting-edge technology, SSNB continues to revolutionize financial services. From 2017 to 2020, SSNB successfully carried out a complete transition to the cloud. In January 2020, SSNB migrated its internet banking system database from Oracle Database to Amazon Aurora PostgreSQL, with projected cost savings of 80 percent over five years. In December 2019, SSNB migrated its call center to a cloud-based model using Amazon Connect. Progressively, SSNB is building an environment that meets diverse customer needs faster and with increasing sophistication.


A financial system must maintain security and governance at a high level. AWS discloses information about its compliance with FISC, as well as third-party authentication, internal controls, and audit policy and results. This reassured us that AWS was a trustworthy provider."

Teruyuki Ura
IT General Manager, SBI Sumishin Net Bank, Ltd.
Executive Decision: Migrate to AWS to Rapidly Respond to Changes in the External Environment
SBI Sumishin Net Bank was established through joint investment by Sumitomo Mitsui Trust Bank and SBI Holdings. Its management philosophy is "to consistently provide financial transaction systems making full use of cutting-edge IT," and it offers a range of advanced services, including a money transfer app using blockchain technology, new account creation via online personal authentication (eKYC), and AI-powered mortgage screening for financial institutions.
Since SSNB was founded in 2007, SSNB had operated its core business systems in on-premises data centers. In 2012, SSNB consolidated these data centers through virtualization and also adopted Amazon Web Services (AWS) for several systems not containing personal data. In 2017, the Board of Directors discussed a complete transition to the cloud and eventually decided to move all non-accounting systems to AWS.
"One goal of our migration to the cloud was securing agility and flexibility as a business. To respond to FinTech and other changes in the external environment, we needed to shorten development lead time and be able to respond flexibly to our customers and the market. At the same time, a financial system must maintain security and governance at a high level. AWS discloses information about its compliance with FISC as well as third-party authentication, internal controls, and audits, both policy and results. This reassured us that AWS was a trustworthy provider," says SSNB IT general manager Teruyuki Ura.
The Board's decision to use AWS was also based on a comprehensive evaluation of other factors, including that the customer-first philosophy AWS shared with SSNB, the capabilities of AWS developers—as demonstrated by its steady stream of new services—and ease of securing engineering talent.
By January 2020, SSNB had moved nearly all of its business systems to AWS. "On average, system infrastructure that took 4 months or more to build in an on-premises environment took just 1.5 months on AWS. We expect our infrastructure TCO to be reduced by around 40 percent," says Ura.

Rapid Migration to Amazon Aurora with Help from AWS Professional Services
One particularly symbolic part of the move to AWS was the migration of SSNB's internet banking system database from Oracle Database, running in an on-premises environment, to Amazon Aurora PostgreSQL. Shinichi Aikawa, SSNB director of System Development Division 2, says "Anticipating the growth of our customer base, our attention was drawn to Amazon Aurora as a highly scalable solution. We ran a proof of concept and concluded that we could expect 1.5 times the performance of our current database with over 80 percent reduction in costs over 5 years— while maintaining the same level of availability as our current 3 Nodes RAC architecture. This was critical in our decision to adopt the solution."
Also key to the database migration decision for SSNB was being able to effectively draw support from the range of available AWS services and consultants, including AWS Professional Services. At the proof-of-concept stage, SSNB determined SQL compatibility using the AWS Schema Conversion Tool (AWS SCT). Once SSNB determined in advance that most of the source database schema could be automatically converted, it proceeded with the migration. Some schema could not be converted automatically, but, with support from AWS, SSNB was able to convert it without difficulty. SSNB was also able to synchronize its data and keep downtime to an absolute minimum by using the AWS Database Migration Service (AWS DMS), which supports online replication between source and target databases.
"We had AWS consultants checking the key points of our migration from the proof-of-concept stage. They responded in a timely fashion as issues arose during the project, which was a great help," says Aikawa.

Because the new system doesn't need Oracle Database licensing and support fees, operational costs were greatly reduced. Even taking into account initial costs for the migration, SSNB expects an 80 percent reduction in TCO over five years.
SSNB is currently exploring Amazon Aurora's multi-master clusters and other solutions for increasing availability even further.

Establishing a Cloud-Based Call Center with Amazon Connect: Greater Flexibility at a Lower Cost
SSNB's contact center, powered by Amazon Connect, is making a huge contribution from a customer service perspective. SSNB decided to establish a fully cloud-based contact center in order to respond to diversifying customer needs, improve the customer experience through pivoting to a multichannel approach, and reduce maintenance costs. Shingo Sato, SSNB business systems manager of System Development Division 2, says, "We were impressed by the rich support functionality of Amazon Connect, as well as the ease of connecting to other systems built on AWS. For example, speech-text conversion via deep learning through Amazon Kinesis Video Streams in our mortgage and business processing systems. One thing we were concerned about was sound quality, so we confirmed that the sound quality is acceptable with a proof of concept."
The contact center currently has around 200 staff divided between two locations in Tokyo and Saga Prefecture. It receives around 50,000 calls weekly, which are divided automatically via voice prompts between requests to open new accounts, balance inquiries, new service applications, and other inquiries.
"In the past, creating, migrating, or expanding a contact center location was slow, expensive work. By moving to the cloud, physical work is reduced, and we can make changes speedily and at low cost. This allowed us to rapidly respond to floor changes and relocations due to the COVID-19 pandemic, contributing to improving our continuity of service," says Sato.
Going forward, SSNB expects to expand the center's functionality as a profit center and add new value to customers by using machine learning service Amazon SageMaker to obtain a detailed understanding of customer needs, in addition to developing more advanced AI-based chatbots.

Same-Day Construction with Around 80% Cost Reductions: How AWS PrivateLink Supports the NEOBANK Concept
In the future, SSNB plans to actively adopt containers, serverless architecture, and microservices as it aims to become cloud-native. Ura says, "We have made it a requirement for everyone working in our systems department to become an AWS-Certified Solutions Architect because we want them to have a firm grasp of how to meet everyday business challenges with cloud technology. Looking ahead, we will continue to maximize customer value and resolve business challenges as we quickly introduce AWS services."
In order to create new value in financial services for its many partner corporations and their customers, SSNB has developed the NEOBANK* concept, in which deposits, financing, and settlement functions are provided via API. As part of this strategy, it has introduced AWS PrivateLink and begun connecting FinTech corporations with financial institutions. Currently, this is used for online personal authentication like eKYC, mortgage screening via AI, AI OCR for handwritten application forms, and foreign exchange rate synchronization. Deputy manager of the SSNB System Administration Department Hiroshi Watanabe says, "By introducing AWS PrivateLink, we were able to save roughly 80 percent on costs compared to dedicated lines, as well as reduce the typical three-month installation period to a single day." The bank intends to increase its collaboration with external corporations in future.
* NEOBANK is a registered trademark of SBI Sumishin Net Bank.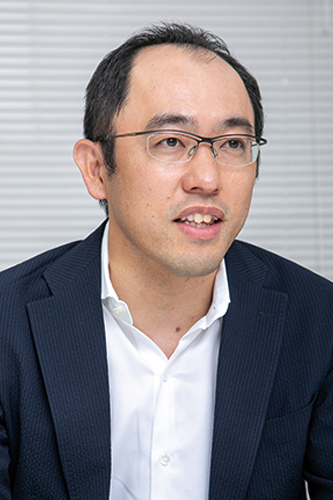 ---
About SBI Sumishin Net Bank
Jointly established by SBI Holdings and Sumitomo Mitsui Trust Bank in 2007, SBI Sumishin Net Bank is one of Japan's leading specialized internet banks. With more than four million account holders to-date, the bank has steadily expanded its operations since its founding, driven by its "customer-centric principle."

Benefits of AWS
Reduced system development time from around 4 months to 1.5 months
Reduced infrastructure TCO by an average of 40%
Reduced internet banking system databases costs by 80% over 5 years,
Improved database functionality by 150% on Amazon Aurora
Established contact center infrastructure able to move at the speed of business with Amazon Connect
Gained detailed understanding of customer needs and developed response using the machine learning service Amazon SageMaker
Reduced costs by approximately 80%, compared to dedicated lines, by using AWS Private Link

---
AWS Services Used
---
Get Started
Companies of all sizes across all industries are transforming their businesses every day using AWS. Contact our experts and start your own AWS Cloud journey today.