Amazon Connect is an easy to use omnichannel cloud contact center that helps companies provide superior customer service at a lower cost. Over 10 years ago, Amazon's retail business needed a contact center that would give our customers personal, dynamic, and natural experiences. We couldn't find one that met our needs, so we built it. We've now made this available for all businesses, and today thousands of companies ranging from 10 to tens of thousands of agents use Amazon Connect to serve millions of customers daily.
Designed from the ground up to be omnichannel, Amazon Connect provides a seamless experience across voice and chat for your customers and agents. This includes one set of tools for skills-based routing, powerful real-time and historical analytics, and easy-to-use intuitive management tools – all with pay-as-you-go pricing, which means Amazon Connect simplifies contact center operations, improves agent efficiency, and lowers costs. You can set up a contact center in minutes that can scale to support millions of customers.

Benefits
Make changes in minutes not months
Amazon Connect is so simple to set-up and use, you can increase your speed of innovation. With only a few clicks, you can set up an omnichannel contact center and agents can begin talking and messaging with customers. You can also reuse the same automated interactions you already have to create chat flows. Making changes is easy with an intuitive UI that allows you to create voice and chat contact flows, without any coding, rather than custom development that can take months and cost millions of dollars.

Save up to 80% over traditional contact center solutions
Amazon Connect costs less than legacy contact center systems. With Amazon Connect you pay only for the time you spend interacting with customers, plus any associated telephony and messaging charges. With Amazon Connect there are no minimum monthly fees, long-term commitments, upfront license charges, and pricing is not based on peak capacity, agent seats, or maintenance.

Easily scale to meet unpredictable demand
With Amazon Connect you can scale your contact center up or down to any size, onboarding tens of thousands of agents in response to normal business cycles or unplanned events. As part of the AWS cloud, you can support your customers by accessing Amazon Connect from anywhere in the world in a secure, reliable, and highly scalable way. Agents and managers just need a supported web browser and an internet connection to engage with customers from anywhere.

Capabilities
Omnichannel customer service
Amazon Connect provides a seamless omnichannel experience through a single unified contact center for voice and chat. Contact center agents and managers don't have to learn multiple tools, because Amazon Connect has the same contact routing, queuing, analytics, and management tools in a single UI across voice, web chat, and mobile chat. With Amazon Connect you can also use the same automated interactions and chatbots across channels to increase operational efficiency. This means your customers can interact with your agents based on factors such as personal preferences and wait times, they can keep working with the same agent across channels, and their interaction history is preserved, so they don't have to repeat themselves, improving customer experience and reducing resolution time.
Learn about Amazon Connect's high-quality audio »
Flexibility and agility
Amazon Connect is an open platform that easily integrates with any system that your contact center relies on, such as customer relationship management (CRM), workforce optimization (WFO), or workforce management (WFM) systems. For example, you can use AWS Lambda to access virtually any backend system to personalize automated experiences and provide conversation history and real-time context to agents as customers switch between voice and chat channels. There is no need for connectors or professional services to build contact flow experiences that adapt to your customer needs.

Out-of-the box intelligence
Amazon Connect is AI-enabled by default, allowing agents to immediately use AWS AI services with Amazon Connect to automate interactions and improve customer service. Amazon Connect has natural text-to-speech built-in so you can create personalized messages in real-time and with Amazon Lex, an Amazon service that builds conversational interfaces into any application with speech-to-text and Natural Language Understanding (NLU), you can use the same powerful technology that powers Alexa across voice and chat, easing the handoff between agents with context. Amazon Connect also leverages AI to transcribe calls and show caller sentiment in real-time, and then mine your customer engagement data to surface insights and spot trends.
Contact Lens for Amazon Connect is a set of machine learning capabilities integrated into Amazon Connect that allows contact center supervisors to better understand the sentiment, trends, and compliance risks of customer conversations to effectively train agents, replicate successful interactions, and identify crucial company and product feedback.

Get expert help, provided by AWS IQ
All services provided by third party experts.

Customers

ChartSpan, the largest chronic care management (CCM) service provider in the U.S., decreased cost 80% and increased staff utilization 12% by switching to Amazon Connect.

Blog posts & articles

Kaustubh Khanke, Atul Deo, and Wenyi Gu, 23 July 2020
Visit the Contact Center Blog to learn about unique use cases, best practices, technical deep dives, and new feature launches.
Get started with AWS & Amazon Connect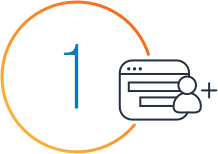 Sign up for an AWS account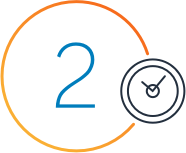 Learn more about Amazon Connect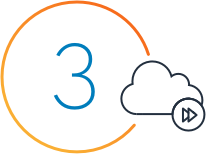 Get started with Amazon Connect