Amazon Connect
Provide superior customer service at a lower cost with an easy-to-use omnichannel cloud contact center
In just a few clicks, you can set up and make changes to your contact center so that agents can begin helping customers right away.

Save up to 80 percent compared to traditional contact center solutions with no minimum fees, long-term commitments, or upfront license charges.
Easily scale up or down to meet demand, with the flexibility to onboard tens of thousands of agents working from anywhere.

How it works
With Amazon Connect, you can set up a contact center in minutes that can scale to support millions of customers.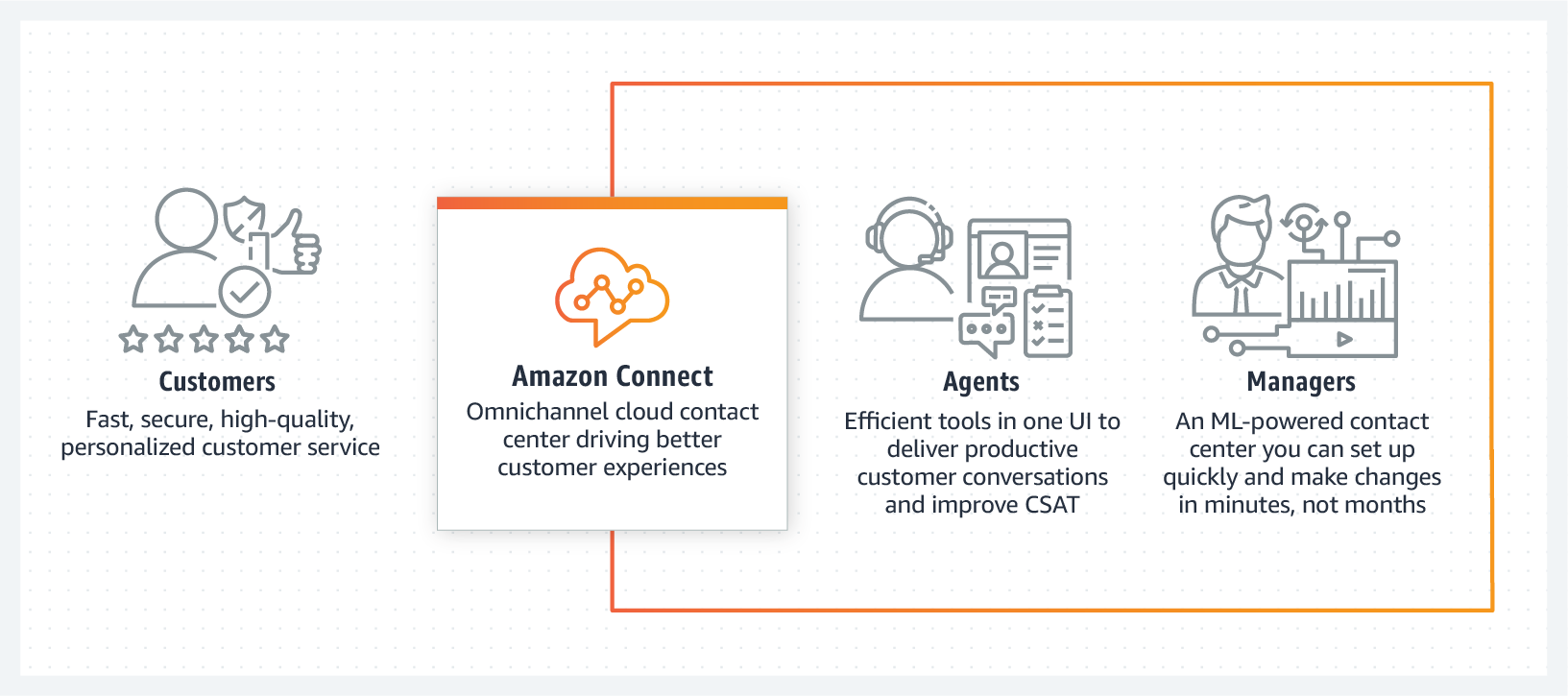 Use built-in AI and ML to personalize interactions
Improve agent productivity
Learn more about Amazon Connect
Discover how you can use Amazon Connect Voice, Chat, omnichannel routing, and much more.

Visit the features page »
Explore the Amazon Connect resource center
The customer experience (CX) and contact center space is constantly evolving. Check out the latest AWS and customer best practices.

Learn more about CX and contact centers »
Review Amazon Connect pricing

Amazon Connect is a pay-as-you-go service with no upfront payments, long-term commitments, or minimum monthly fees.

Check out the pricing page »