To best understand Capital One and its long-term strategy, it helps to think of the company not as a bank—despite the fact that the diversified financial services company is, in fact, one of the ten largest U.S. banks by assets and deposits—but as a digital technology company that offers banking services. Read the case study.
"We are in an industry that continues to see dramatic changes, and our focus at Capital One is one of innovation and thinking like a tech company to meet those changes head-on. It's a matter of speed, agility and meeting customers' quickly changing needs. Amazon Connect lets us use the latest technology to enable innovative digital services that help us meet customer and employee expectations faster than ever."
Gill Haus, SVP, CIO Retail and Direct Bank - Capital One

At GE Appliances, we make life better by designing and building the world's best appliances. From design to production to service, our goal is to help people improve their lives at home.
"GE Appliances processes millions of minutes of customer calls a month. Using Amazon Connect, Amazon Lex, and Amazon Polly, we can automate simple tasks such as looking up product information, taking down customer details, and answering common questions before an agent answers. This in turn helps us give back time, the most precious commodity, to our consumers. We added Amazon Transcribe to create call transcripts for automated analysis to continuously improve the process."
Byron Guernsey, Chief Strategist – GE Appliances
Intuit is a provider of innovative financial management solutions, including TurboTax and QuickBooks, to approximately 50 million customers worldwide. Read the case study.

"At Intuit, we often say we're customer obsessed. To achieve this, our customer success team is critical. With the seamless integration between Amazon Connect and Salesforce, we're unleashing the power of technology to customize the agent experience through data. We're improving agent productivity and allowing the agents to focus on customers, not their tools, to provide the best possible customer experience."

Loren Lacy, Group Product Manager, Customer Experience Technology - Intuit
At Square, we believe everyone should be able to participate and thrive in the economy— we're building easy tools to empower and enrich everyone. Square's business products help sellers accept payments, make informed business decisions, manage orders, engage customers, and gain access to business loans. Square's consumer products offer an ecosystem of services for individuals, providing financial access to all and allowing anyone to send, spend, invest, and save money all from one app.

"Amazon Connect has played a key role in improving both the customer service and sales experiences across Square. Along with Amazon Lex and AWS Lambda, Amazon Connect helped change the way we engage with our customers by more efficiently getting them to the information they seek. We know we can rely on Amazon Connect since it is built on the AWS' backbone, and it easily integrates with the other Amazon Cloud services we utilize. Since launching Amazon Connect, we've repeatedly heard from both customers and employees that they prefer this experience over our previous platform."

Kevin Miller, Voice Systems Engineer - Square
Dow Jones is a global provider of news and business information, delivering content to consumers and organizations around the world across multiple formats, including print, digital, mobile and live events. Dow Jones has produced unrivaled quality content for more than 130 years and today has one of the world's largest newsgathering operations globally. It produces leading publications and products including the flagship Wall Street Journal, America's largest newspaper by paid circulation; Factiva, Barron's, MarketWatch, Mansion Global, Financial News, Dow Jones Risk & Compliance, Dow Jones Newswires, and Dow Jones VentureSource.
"The time to value was immediate using Amazon Connect for the Dow Jones Service Desk. Due to the simplicity of Amazon Connect, we deployed in just three weeks instead of months. Modifications that used to require a change request and funding can now be configured instantly."
Simon Clark, VP of Infrastructure and Operations - Dow Jones
John Hancock helps people make their decisions easier and lives better. We provide financial advice, insurance and wealth and asset management solutions for individuals, groups and institutions. One of the largest life insurers in the United States, John Hancock supports approximately 10 million Americans with a broad range of financial products, including life insurance, annuities, investments, 401(k) plans, and college savings plans.

"Our business relies on providing relevant financial services through the best customer experience. A pilot with Amazon Connect improved the experience our customers had with us, making communication easier and clearer, enabling us to respond to them more quickly. Not only is that the way we want to serve them, it also enhances the job experience of our employees. All in a cost-effective manner. We are now expanding our use of Amazon Connect to US Life and Long-Term Care Insurance."
Sebastian Pariath, Head of Operations and Chief Information Officer - John Hancock
Mutual of Omaha is a solid, family-oriented company that's reliable, trustworthy, knowledgeable and caring. We are a full-service, multi-line provider of insurance and financial services products for individuals, businesses and groups throughout the United States.
"In 2017, Mutual of Omaha embarked on a cloud journey to modernize our legacy contact center technology. The information systems and line of business internal groups completed an extensive vendor evaluation. Amazon Connect ultimately was selected as the provider of choice. The critical driver in this modernization is to improve the customer experience. We partnered with Accenture to deliver on our customer experience vision. By using Amazon Connect with Amazon Lex, Amazon Polly, and AWS Lambda, we expect to improve customer engagement, develop self-service tools with leading-edge speech recognition, and gather powerful real-time and historical reporting metrics to continuously drive positive change. Mutual of Omaha forecasts savings in total cost of ownership with Amazon Connect compared to its legacy solution. With the selection of Amazon Connect, Mutual of Omaha has positioned AWS at the cornerstone of our target architecture for digital transformation."
Shannon Hite, Chief Customer Service Officer - Mutual of Omaha
Los Angeles County provides services for more than 10 million residents, and has a workforce of approximately 110,000 employees. The services provided range from public safety health, human services, and social services.

Read the case study »
"The problem we were trying to solve is how do we better serve our employees as well as the public on informational lookups or a technology type of problem. In just the last few months since delivering Amazon Connect to our call center, we've seen a reduction in our calls by about 17 percent. Employees or the public have used an artificial intelligence (AI) tool through Amazon Connect to resolve their issue. During peak hours, previously you're 45 to 50 minutes on hold, and now that's been reduced to about three and a half minutes. One of the other benefits we've gotten from Amazon Connect is sentiment analysis. On a call, we get real-time feedback on whether or not a customer was happy, frustrated, or angry. Amazon Connect has changed the culture of our agents – of how they do work – and provides flexibility that we do not see in the marketplace with other products."

Benny Chacko, Deputy General Manager, IT Shared Services - Los Angeles County Internal Services Department

Since 1998, Rackspace has delivered enterprise-class hosting solutions and support for businesses of all sizes and kinds around the world. Its proactive, results-obsessed approach to serving customers has been its cornerstone since its founding. Read the case study.

"If our legacy contact center was a railroad, Amazon Connect is a rocket ship. It helps us go further, faster in serving customers and living up to our promises. In a legacy environment, our developers were spending too much time on basic tasks. With Amazon Connect, they spend 90 percent of their time on tasks that improve the experience of end users."

Kerry Bowley, Product Manager - Rackspace

Slice provides pizzerias with an online ordering platform. Backed by generations of knowledge and cutting-edge technology, we give pizzerias the online presence and voice to take charge of their industry, expand their coverage, and fill the world with authentic cuisine.
"Reliability was the #1 factor that drove us to look for a new contact center. Our previous contact center comprised of multiple different systems, each with their own license model and technical complexity. Those constraints required us to navigate tradeoffs between quality, reliability and cost while scaling to meet the needs of our growing customer base. With Amazon Connect we spun up our own contact center, completely built it ourselves with the functionality we wanted, and tested everything before making the decision to switch off our old system and port our numbers over. All of this without a contract. The cost savings is a huge benefit for us and the ability to scale seamlessly is also important … but what we value the most with Amazon Connect is that we no longer have to consider tradeoffs between reliability, value, or quality. Being a 24x7 shop, it is mission critical for us to have a reliable system. We are 100% confident that Amazon Connect will continue to scale with our fast growing business"
Mohsin Hassan, Director of IT - Slice
At HopSkipDrive our goal is to give parents, schools and caregivers peace of mind when sending their children to school, that's why we emphasize the need for our community to have reliable and easy access to our contact center. On our old contact center interface we were not able to integrate skills-based routing and we couldn't scale up or down to accommodate for the seasonality of education. Lightstream helped us migrate our contact center and implement skills based routing and customized messaging. We can now easily manage our contact flows with the Amazon Connect interface. With Amazon Connect, we have been able to reduce our contact center costs 50% and reduce our incident handle time by 23%. We are excited to continue working with Amazon Connect so we can help our community feel safer when sending their children off to school.

Michelle McCombs, Director, Community Experience – HopSkipDrive

The SUBWAY® brand is the world's largest submarine sandwich chain with more than 40,000 locations around the world. They have become the leading choice for people seeking quick, nutritious meal options that the whole family can enjoy.
"Setting up Amazon Connect was straight forward and seamless, enabling us to be operational within a couple of hours. The ability to offer our franchise customers a callback instead of waiting on the phone has improved their experience resulting in a dramatic increase in our customer satisfaction (CSAT) score. Using Amazon Connect, we will be able to decrease costs and realize significant time savings in how quickly we can process the customer calls."
Neville Hamilton, VP Technology Business Mgt & Acting CIO - Subway Franchise World Headquarters, LLC
Johns Creek, Georgia, is a suburban municipality in metro Atlanta with more than 80,000 residents. Our city has nationally-ranked schools, a diverse population (25% international), and premiere golf, tennis, and swim communities. Johns Creek is consistently ranked as one of the safest cities and best places to live in Georgia.

The City of Johns Creek regularly seeks ways to engage with our community, and we often use new technologies to do so. Two years ago, we launched the world's first Alexa skill powered by open data that can answer over 200 frequently asked questions. The chatbot has helped us empower residents to find the answers they seek in an intuitive and innovative way, which led to us being recognized by AWS with a coveted 'City on a Cloud' award. Once we started seeing the effectiveness of the Alexa skill, we quickly moved to build an after-hours call center in Amazon Connect. Amazon Connect enabled us to build an intelligent automated call center that helps answer residents' questions any time they call, while using the same chatbot and infrastructure that powers our Alexa skill and 'CreekBot' (our website's text-based chatbot). With all of these tools living in AWS we can keep our costs low, our service level high, and our staff laser-focused on improving our residents' experience with the city. We have a few more projects in the works for 2020 and are hoping for a 'three-peat' during next year's 'City on a Cloud' Challenge.

Nick O'Day, Chief Data Officer – City of Johns Creek, GA

CHRONEXT is the first destination for luxury watches. They combine many years of experience with guaranteed security. At CHRONEXT, you can buy watches, sell watches, and service watches in their in-house certified watchmaking atelier.
"We are on a mission to establish CHRONEXT as the first destination for luxury watches and therefore customer satisfaction is our greatest asset. Amazon Connect enables our Personal Watch Consultants to create an authentic, personal and trustful experience, that customers for luxury watches expect from us. With Amazon Connect we can scale great customer experience as it is easy to add coverage for different countries or create skill based queues and achieve fast response times. Overall we were really impressed how fast Amazon Connect could be deployed and integrated into our existing CRM, Zendesk. Accompanied by tecRacer, we went from scratch to full production within just six days, covering three different countries. Today a call is accepted in less than 30 seconds on average, which creates an outstanding customer experience."

Ludwig Wurlitzer, Co-Founder and Chief Product Officer - CHRONEXT
South Western Railway is an English train operating company. They work closely with their customers and the communities they serve to build strong relationships.
"Due to the decommissioning of a legacy phone system, we had a tight timescale for launching a replacement. With the support of AWS, we successfully recreated the legacy system inside Amazon Connect. We went from our first meeting to the migration of our first number in just over a week. The IVR editor is brilliant, it's easy to setup and reliable. This has given us the confidence to experiment with various options including trying different IVR trees and updating the IVR message. Using Amazon Polly Text to Speech, we have the freedom to edit the messaging anytime from anywhere. We have used this ability to add bespoke messaging when there is a major incident affecting our network."

Duncan Waugh, First Group, Head of Rail IT - South Western Railway
ChartSpan is the largest managed service provider of chronic care management programs in the Unites States. ChartSpan provides turn-key, managed care coordination and compliance programs for doctors, clinics, and health systems. ChartSpan manages patient care coordination programs for more than 100 of the most successful practices and health systems in the United States.
"At ChartSpan, we offer health care management services including patient care coordination and a 24/7 nurse line, with the contact center at the core of our service delivery model. To meet our customers' needs, we run our business using AWS technology. However, our contact center solution was not built on AWS, and it cost us millions due to repeated outages and performance issues. As a startup, it is critical to keep our costs under control, so we had to make a change. We evaluated Amazon Connect and moved our entire contact center in just under six weeks. Since then, we've been impressed with the results. Our clinical contact center staff utilization has increased by 12%, and we have decreased our costs by 80.5% due to the consumption-based pricing of Amazon Connect. It also takes less human capital to maintain Amazon Connect, and that has resulted in a 67% reduction in management and engineering spend. Moving to Amazon Connect has dramatically impacted our business. We've eliminated costs, improved productivity, and improved our margins."

Patrick Carter, Chief Medical Officer - ChartSpan
For 160 years, National Australia Bank (NAB) has been helping customers with their money. Today, NAB has more than 30,000 people serving nine million customers in locations across Australia, New Zealand and around the world. As Australia's largest business bank, NAB works with small, medium and large businesses to help them start, run and grow, as well as funding some of the most important infrastructure in Australia's communities – including schools, hospitals and roads.
Read the blog »

"We're looking to Amazon Connect to help us improve the experience customers have when they contact our call centers. For that reason, it was also important that the voice we created using Amazon Polly Brand Voice felt both uniquely NAB and consistent with our position and what our customers expect when they call us. We're thrilled to be a global leader using this voice-first digital innovation – and even more excited to see how our customers interact with the voice and experience as we gradually roll this out."

Laurent De Segur, General Manager of Digital and Assisted Channels at National Australia Bank (NAB)

DH Enterprise sells air-inclusive vacation packages to North Americans. The offering spans hundreds of vacations to more than fifty destinations across the globe. We distribute these through our Great Value Vacations, Sceptre Vacations and Aer Lingus Vacations brands. Our seamless e-commerce experience makes booking these pre-built packages quick and easy. A custom collection of tightly-integrated back-office tools make fulfilling these vacations seamless and efficient.

"At DH Enterprise we serve tens of thousands of customers a year, curating unique travel packages to best fit our customer's interests and budget needs. Vacation is an exciting topic for our travelers; many customers prefer a conversation over the phone with our agents to extend their stay or make changes to their travel packages. Our former physically hosted call-center didn't provide us with the flexibility to continuously innovate, and in order to update our call flows or queue we used a third-party consultant which became time consuming. By using Amazon Connect with AWS Lambda, we are able to provide our agents with a customer's booking and account information before they answer the call. This lets us reduce our handling time 19%, which is our biggest call-center cost. We've also reduced our total spend by 18% and we are looking to continuously add new features to help further maximize the positive customer experience of vacation planning."
Adam Zerlin, COO - DH Enterprise & Associates
Direct Interactions is unlike any outsourced call center solutions provider in the United States. They redefine the customer service experience one call at a time with their award-winning, white glove customer service that builds trust, improves retention rates, and strengthens brands.
"We recognized the benefits of having a cloud-based contact center years ago, but the vendor we initially chose had reliability issues. Since moving to Amazon Connect, we've had zero outages and internal support tickets. It's saving us $27,000 a month allowing us to put money back into sales and marketing and invest in our business instead of investing in contact center licenses."
Matt Storey, President - Direct Interactions
axialHealthcare is a pain and opioid care solutions company that partners with health insurers and states to optimize pain care outcomes, reduce opioid misuse, and materially improve financial performance. Presiding over a structured database of over 100 million lives, axialHealthcare identifies what's happening within a pain population and directs implementation of a custom solution based on specific needs. Read the case study.
"Our business operates in the cloud with no on-premise equipment, not even an onsite phone system. We needed a fully functional and lightweight contact center application that could integrate with our clinical outreach services workflow and grow alongside our business. Most importantly, we needed a HIPAA-compliant solution, as our clients depend on us to protect their members' health information - a responsibility we don't take lightly. Amazon Connect's cost effective, consumption-based, and HIPAA-compliant solution was a natural fit for us. We're excited about the significant downstream benefits, ranging from reducing administrative burden on our clinical team to providing our research and development team with near real-time access to call recordings for data mining, transcription, and quality assurance purposes."
Joe Degati, CIO - axialHealthcare
SuperCareHealth is a post-acute respiratory provider that focuses on improving the lives of patients with chronic respiratory issues, operating throughout CA, NV, and NM.

"At SuperCareHealth, it is important that we are able to give our patients, physician groups, and hospitals the best, personal, respiratory care experience. To us, this means bringing our end-to-end solutions to our patients homes with high-touch care. Our on-premise contact center was one of the biggest challenges we faced in providing our patients a seamless experience. We were managing 2 voice gateways, 2 application servers, 2 media servers, a recording server, and a reporting server; this all required yearly system upgrades which were costly and timely. We moved to Amazon Connect to avoid high maintenance and licensing costs, unplanned downtime, and to reduce agent on-boarding time. Since then, we have been able to create solutions with AWS Lambda that provide our contact-center supervisors with the metrics they need to minimize hold times. Amazon Connect has given us the reliability we need to serve our patients and we are also exploring other services in the AWS ecosystem to implement within our contact center."
Won Byon, Chief Information Officer - SuperCare Health
Insomnia Cookies delivers warm, delicious cookies, daily until 3am. A favorite among college students and professionals alike, Insomnia Cookies strives to ensure we are delivering our signature warm experience every time.

"Paying only for the technology we consume to run our seasonal business is important. When schools are out and things are very quiet, we scale down from 80 to 40 employees in the contact center. This year our peak has been 100 agents. With Amazon Connect we pay only for what we use and we were able to move entirely off our previous system which required us to pay for full month licenses whether we used them or not."
Dave Lasus, COO - Insomnia Cookies
Webvōrk is a European affiliate network with top quality private label products for health and wellbeing. We use are using state-of-the-art technologies to provide high standards for product quality, service and price.

"At Webvōrk, our contact center is a core part of our business, especially because we work in different markets and have to hire native-language speakers to make outbound calls. Allowing our agents to work remotely has improved our internal experience, however monitoring the quality of our customer experience has been the hardest challenge. Before Amazon Connect we tried a number of contact center services, none of which checked all of our boxes: reliability, quality, and affordability. When we chose Amazon Connect we decided to partner with Symbee to deliver our agents an intuitive experience. Symbee helped us integrate our in-house CRM system to provide our agents a window of customer information for inbound calls and a "Click to Call" feature for outbound routing. With Amazon Connect, we've been able to reduce our average time to sale by 7% and our overall sales have increased 23%."

Terentii Meshcheriakov, Co-founder - Webvōrk

UNOX designs and manufactures professional ovens for foodservice operators. With 37 subsidiaries and offices located all over the World, UNOX provides local services anywhere customers kitchens and stores are located and utilizes IoT technologies to provide to them data, information and AI-generated ideas.

"At UNOX, our customers like to stay connected, and we continue that drive in both our products and our contact center. However, our old contact center lacked the ability to integrate with third-party systems and didn't give us transparency into the call and agent metrics we needed to better serve our customers. With the effective support of Leanbit we have been able to move our entire Customer Service team from a traditional on premise contact center to Amazon Connect in a matter of weeks, covering 6 countries. We've been able to see the benefits immediately. The integration of Amazon Connect with Salesforce has enabled outgoing calls from local phone numbers, smart working, personalized and streamlined customer experiences, and our ability to measure post call customer satisfaction. We now have a custom and complete 360° view of the customer experience on a worldwide scale. This allows us to both increasing answer rates and decreasing waiting time by double digits."

Gabriele Ballarin, CIO - UNOX
RedAwning is the world's largest branded network of vacation rental properties offering 24/7 guest and property manager support services. With over 100,000 unique rental properties in over 10,000 destinations, RedAwning is the leading supplier of vacation rentals to every major online booking website. Read the case study.
"RedAwning serves tens of thousands of vacation rental guests each month. With Amazon Connect and Amazon Lex, we are able to serve our guests more quickly, while also improving efficiency for RedAwning. Using Amazon Lex, we built Scarlett, a virtual assistant that can access our reservation database using AWS Lambda. Through Amazon Connect with Amazon Lex, Scarlett answers calls, engages naturally with guests, and then quickly matches them with their reservations. Scarlett can resolve the issues guests most frequently call about without the need to interact with a human agent, which allows us to easily scale our operations to match our rapidly growing customer base. Using this Amazon Lex integration with Amazon Connect, we no longer have expensive per agent license costs, nor the complexity of having to manage telephony, providing us with 10 times the functionality at 1/10th the cost."
Tim Choate, Founder and CEO - RedAwning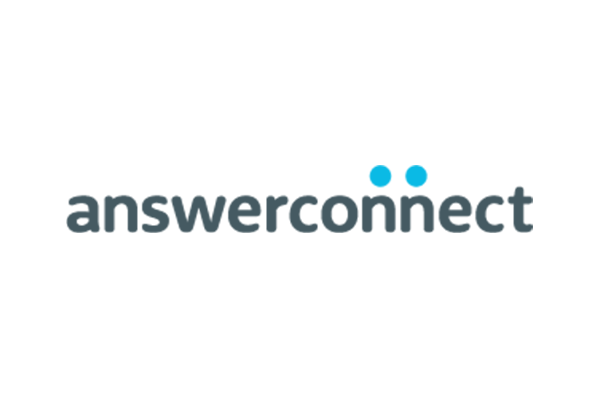 AnswerConnect is a 24x7 live call answering service.

"As a fully remote company, we needed a cloud-based soft phone that could easily scale up or down, keep our remote workers connected, and give us the 24/7 availability our clients know us for. Amazon Connect has provided that and more. We have real-time, historical visibility, and reporting. Amazon Connect easily integrates with our existing systems, and the usage-based pricing accommodates our need for seasonal scalability without financial impact. These factors made our decision to move to Amazon Connect an easy one. It was the best choice for both us and our customers."
Natalie Fung, CEO - AnswerConnect