Innovation is key to achieving sustainability goals—challenges such as decarbonization of operations to water conservation are addressed through technologies that drive sustainable transformation. AWS enables customers to build sustainability solutions ranging from carbon tracking to energy conservation to waste reduction, using AWS services to ingest, analyze, and manage sustainability data. AWS offers the broadest and deepest set of capabilities in artificial intelligence (AI), machine learning (ML), Internet of Things (IoT), data analytics, and computing to reach your organization's sustainability goals.

AWS provides knowledge and tools for organizations of all sizes and across all sectors to build and implement solutions that meet their sustainability goals.

Customers
AWS is helping customers across all sectors implement sustainability measures in their operations. View all case studies >>

"AWS enables us to harness raw data, process it in real time, and provide recommendations that are specific to the crops, the geography, and the soil."

AWS enables CropX to determine the status of soil with thousands of sensors, allowing farmers to use less water and fertilizer.
"By collaborating with AWS, our vision is for the New Energy Platform to transform the energy industry by using data to inform innovation and product development."
AWS and Vector are developing an IoT and analytics solution to deliver more affordable, reliable, and cleaner energy.

"We knew this was going to be a comprehensive solution that involved multiple aspects, such as IoT data modeling, processing, and performance. AWS offered a flexible suite of services and provided the level of support we needed to build a scalable and configurable solution."

Coca-Cola and AWS Professional Services implement AWS IoT to create new clean-in-place solutions that reduce energy and water use.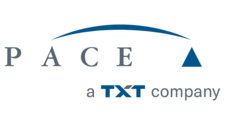 "Pacelab leverages a wide variety of AWS technologies and services to provide excellent response times and cutting-edge decision-making support to flight crews and ground-based teams."

PACE cuts CO2 emissions for airlines with their AWS-based onboard application that optimizes flight trajectory from takeoff to touchdown.
"Once we moved to a serverless data lake environment, we were able to migrate everything to Amazon S3. It became a lot easier for us to enable a lot of work in parallel."

Xylem leverages a serverless data lake environment with AWS to drive innovative and smart technologies to help meet the world's water, wastewater, and energy needs.

"Amazon SageMaker has enabled us to iterate much more quickly, and actually move from development to deployment with much quicker velocity."

A mobile app from Convoy uses Amazon SageMaker for ML to connect drivers and shippers, reducing the 33.25 billion miles driven in the US every year by empty trucks.

Sustainability at AWS and across Amazon
Explore resources and services on how AWS implements sustainability in our operations.

Sustainability in the Cloud
AWS is focused on efficiency and continuous innovation across our global infrastructure, as we continue on our path to powering our operations with 100% renewable energy by 2025. AWS is committed to achieving Amazon's goal of net-zero carbon by 2040.
Amazon's Commitment to Sustainability
As part of Amazon's mission to be Earth's most customer-centric company, we are committed to building a sustainable business for our employees, customers, and communities. Read about The Climate Pledge, co-founded by Amazon, and our commitment to achieve net-zero carbon emissions.
Amazon Sustainability Data Initiative
The Amazon Sustainability Data Initiative (ASDI) seeks to accelerate sustainability research and innovation by minimizing the cost and time required to acquire and analyze large sustainability datasets. ASDI supports innovators and researchers with the data, tools, and technical expertise.
Get started
Leading companies are using AWS to create sustainability solutions. Contact us to start solving your sustainability challenges today.