AWS Certification
Subject Matter Expert (SME) Program
Join peers at AWS Certification exam development events to help ensure the validity of our current and future AWS Certification program
Become a Subject Matter Expert (SME)
We are searching for qualified subject matter experts (SMEs) to participate in AWS Certification exam development events. SMEs participate in remote and in-person events that focus on the creation and review of exam content as part of our certification exam development process. At each event, SMEs receive training on relevant certification development tasks. SME activities at AWS Certification workshops may include:
Establishing the topics an exam will cover
Developing and evaluating exam questions
Determining the exam's passing score
Benefits
Networking and learning opportunities
SMEs from various backgrounds share their unique use cases and lessons learned at exam development workshops. SMEs also have the opportunity to gain insights into AWS services and feature sets.

Recognition
Add to your resume/CV and LinkedIn page that you contributed to an industry-recognized program. Attend multiple events to earn an SME digital badge.


SME gear
Successfully participating in an exam development event gives you the opportunity to earn exclusive SME swag, such as sweatshirts, stickers, AWS Certification exam vouchers, and more.

SME Qualifications
All SMEs must have relevant hands-on AWS experience and strong English reading and writing skills. For Foundational and Associate-level exams, we require SMEs to have worked a minimum of one year on the AWS platform. For Professional-level and Specialty exams, we require SMEs to have at least two years of hands-on experience.
For existing certifications, SMEs must be credential holders in good standing for the given certification. For new certifications, SMEs must hold a relevant certification at that level, plus the equivalent of two to three years of hands-on experience with the subject matter.
Trainers, authors, or individuals who teach or develop content related to AWS Certification exams, or who otherwise profit from a specific knowledge of AWS Certification exam content, are not eligible to participate as certification exam development SMEs.
Steps to Becoming a SME
Apply
Complete the application form as thoroughly and as accurately as possible. A team member may follow up for more information, if needed.
Train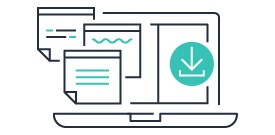 Accept
If you are selected for an exam development opportunity, a team member will email you an invitation through Lineup, our SME communication system, with event-specific details.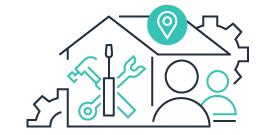 Attend
Participate and collaborate with your peers during an event for a chance to earn exclusive SME swag, AWS Certification exam vouchers, and more.
What People are Saying About Being an SME
Learn from past workshop participants about the benefits of becoming an AWS Certification subject matter expert.
"Being a subject matter expert (SME) for AWS Certifications has been really rewarding. It's been fantastic to not only see the process that goes into making an exam, but to be able to be a part of it and influence it. Also, being around other people who are similarly passionate about this has given me insight into other viewpoints and ways of looking at problems which has helped me in communicating with my customers."

Christopher Hodson, AWS Technical Account Manager

"Attending the certification item development workshop highlighted the commitment AWS has made to improving and modernizing their entire certification examination process. Developing materials for a Professional-level examination is a challenging task, but the depth of review and quality of feedback received made it a particularly rewarding experience."

Bruce Cutler, Slalom (from his blog post "An Insider's View: My experience developing certification questions with AWS")