Endemol Shine Nederland is a world leading creator, producer, and distributor of multiplatform entertainment with a portfolio that includes American Idol, Big Brother, MasterChef, Man vs. Food, The Biggest Loser, and Wipeout. With a large number of part-time and temporary workers, and operations in over 30 countries, delivering critical business applications in an evolving, lean environment was difficult. "With Amazon WorkSpaces, we can provide new workers with a Windows desktop and the applications they need within hours instead of days. Amazon WorkSpaces makes it easy for workers to use their preferred device and for Endemol Shine Nederland to maintain our security requirements. Because Amazon WorkSpaces is cost effective and requires no upfront payment, we have been able to save 30 percent of our desktop operations costs and 70 percent on capital expenditure." – Leon Backbier, IT Manager, Endemol Shine Nederland.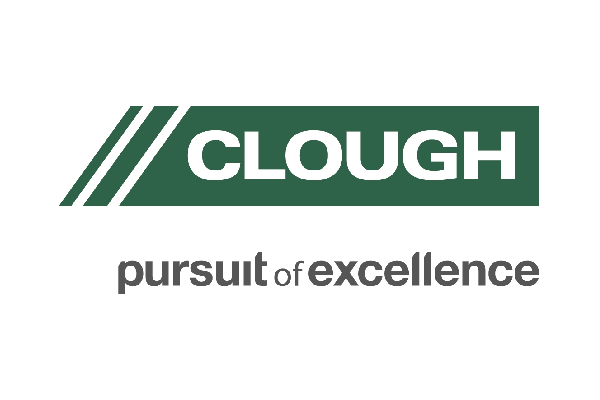 Founded in 1919, Australia based Clough is an engineering and project-services company serving the energy, minerals, water, infrastructure, and power markets worldwide. Changes in the global economic climate brought about a need to establish a leaner, more cost-effective organization that could scale IT capacity quickly, integrate acquired companies into their corporate network efficiently, and launch new field offices faster. To implement their IT transformation, Clough selected AWS, and partnered with ASG, an Advanced Partner of the AWS Partner Network, to design, deliver, and provide ongoing support services. Part of this effort included creating a virtual desktop environment with Amazon Elastic Compute Cloud (Amazon EC2) and Amazon WorkSpaces, allowing engineers at Clough to work at client sites and make design changes while on the move. Emma Whitty, vice president of IT for Clough said, "They can access the AWS virtual desktop during client meetings and can work on design edits on the spot. This helps our engineers deliver a far more responsive level of service to customers." Clough is now set up to rapidly deploy on a global level. You can read the full case study here.

The Louisiana Department of Corrections is responsible for the custody and care of adult offenders across the state of Louisiana. The department wanted to launch a broader education program to give inmates better employment opportunities the day they are released. To implement this program, the department turned to ATLO Software running on Amazon WorkSpaces cloud desktops. The solution allows the department to quickly get training labs up and running, which means they can provide secure education solutions for inmate in a cost-effective way. You can read the full case study here.

Yamaha Motor Company is best known for its extensive line of motorcycles, but the company also makes scooters, ATVs, outboard engines, motorized bicycles, golf carts, snowmobiles, and other multi-purpose engines. With operations in over 30 countries, Yamaha Motor operates at a global scale, and they rely on the AWS cloud to meet the IT needs of their business. When Yamaha Motor introduced new applications, they found incompatibilities with their existing PCs and software, and their on-premises VDI solution required additional investment. By running their new applications on Amazon WorkSpaces instead, Yamaha was able to avoid buying new PCs. "With Amazon WorkSpaces, we no longer need to worry about the inevitable virtual desktop infrastructure refresh cycle because our desktops run securely on the AWS cloud. Performance and stability is better than before, and we were able to introduce the solution quickly. Best of all, Amazon WorkSpaces did not require any upfront investment, and we pay only for what we use. We are now working to retire our on-premises VDI solution entirely." – HARAKO, Taku, Senior Supervisor – IT Technology Strategy Group, Process & IT Division, Corporate Planning & Finance Center, YAMAHA MOTOR CO., LTD.

CMC Property Services provides commercial property services across Australia and New Zealand, serving customers in the commercial, government and education sectors. Buildings under CMC's care include corporate offices, multi-site operations, high-rise buildings, aged care centers, and retail facilities. CMC was founded by two friends as a way to put themselves through college, but quickly outgrew its side project status. Building out an IT infrastructure to support their growth became a hindrance to expansion, so CMC selected Amazon Web Services and base2Services to address their end user computing needs. "Amazon WorkSpaces allows us to quickly add new office locations and facilities support staff, which are required to successfully grow our business. In the past, opening a new office required a significant IT capex investment and took three to six months of planning. With Amazon WorkSpaces, we are able to save money on capex, and we can open a new location in days. Amazon Web Services has helped us accelerate the pace of growth for our business." – Elly Krommidas, Managing Director, CMC Property Services.

Corte dei conti (Cdc), or the Court of Auditors, is responsible for auditing and overseeing the accounts and budgets of all public institutions in Italy. Cdc wanted to move away from time-consuming management of physical IT, and change the way their 3,000-plus employees work, enabling them to access applications from anywhere, on any device, while ensuring that the safety of data was not jeopardized. To implement this program, Cdc turned to Amazon Web Services (AWS) and AWS Advanced Consulting Partner XPeppers to adopt a virtual desktop infrastructure (VDI) solution based on Amazon WorkSpaces. The solution allows Cdc to meet Italian government security and compliance regulations, improve productivity, speed up decision making, and manage costs. You can read the full case study here.

---
API Systems is an IT solutions company that improves productivity and profitability for business customers by planning, designing, developing, implementing and managing technology solutions. It focuses on cloud services, IT training, and IT workforce augmentation. API has extensive experience deploying and supporting customers on the AWS cloud, including helping organizations move desktops to the cloud with Amazon WorkSpaces. "Amazon WorkSpaces provides our customers with a secure, flexible, and cost-effective approach to end user computing, and API Systems' proven methodology has helped customers successfully adopt managed cloud desktops in their organizations. Our approach typically begins with a proof of concept and trial, includes a planning and rollout phase, and continues with ongoing IT and end user-training and support. To realize the full benefits of Amazon WorkSpaces, API also helps plan and implement integration with existing IT systems. Typically our customers can save 50 percent over traditional VDI alternatives. More importantly, they can instantly increase or decrease the number of cloud desktops they use and still pay just for what they consume." – Mark Knouse, CTO, API Systems.

AHEAD helps enterprise customers simplify IT through innovation by leveraging its Cloud Delivery Platform and Innovation Framework. The AHEAD Cloud Delivery Platform provides a blueprint for agile service delivery and serves as an operating model for IT organizations moving to the cloud, while the AHEAD Innovation Framework helps customers achieve results faster. AHEAD uses these methodologies to help customers adopt Amazon WorkSpaces. "Amazon WorkSpaces provides organizations with the flexibility to rapidly respond to dynamic business requirements by reducing upfront capital expenditures and simplifying ongoing management, all while providing the required security and controls. AHEAD can help navigate the entire process, leveraging the AHEAD Innovation Framework and our best practices to help accelerate adoption." - Eric Terrell, Public Cloud Practice Manager, AHEAD.