Third-party data solutions for Advertising & Marketing
Find, subscribe to, and use third-party data sets to help you to help you enrich customer profiles, personalize experiences, and optimize marketing campaigns that grow your business with AWS Data Exchange.

Easy-to-source Advertising & Marketing third-party data
Optimize marketing campaigns, improve digital strategies, and personalize audiences that grow your business with AWS Data Exchange. Gain valuable insights and construct predictive models to anticipate customer needs and preferences using AWS Data Exchange's catalog of marketing database, analytics, and machine learning data sets.

Third-party data for Advertising & Marketing organizations | (1:16)

Live Webinar
Modernizing geospatial data analysis and visualization with AWS & Foursquare
Join us for an informative webinar on harnessing the power of Foursquare's rich geospatial data for analytics and visualization. Understand how businesses are leveraging AWS Data Exchange for Amazon Redshift and Foursquare Studio to gain a competitive advantage, make better decisions, and drive growth.

Advertising & Marketing data providers
Register to become a data provider with AWS Data Exchange and easily reach millions of customers with your data in the cloud. AWS Data Exchange gives you a secure and efficient distribution channel while eliminating the need to build and maintain infrastructure for data storage, delivery, billing, and entitling.

Become a data provider
Advertising & Marketing advantages with AWS Data Exchange

Improve segmentation
Build your enterprise data strategy and improve marketing segmentation to enhance customer experience and maximize campaign effectiveness.

Deploy models
Use a wide variety of AWS analytics and machine learning insights so you can deploy predictive models and gain a 360-degree view into your customers' needs and preferences.

Personalize experiences
Personalize experiences with robust audience data sets that help you expand your reach, provide more personalized experiences, and grow your business.

WineAccess gains deeper insights to anticipate customer needs
"Working with AWS Data Exchange and Foursquare allowed us to seamlessly access over 52 million global point-of-interest records and improve our business catalog coverage."

Popular Advertising & Marketing data sets
Optimize Digital Campaigns

Enhance Personalization

Localize Search for Mobile
Optimize digital marketing campaigns and improve channel strategy

Optimize marketing campaigns and enhance your channel strategy to generate more business and improve new customer acquisition.


Popular Marketing & Strategy data sets on AWS Data Exchange


Wealth Window is the Premier Source for Marketing Data for Savvy Brands Looking for Affluent Consumers Willing to Pay a Premium for Convenience.

Learn more

Gain a 360-degree view of your customer and enhance personalization

Combine third-party consumer insights data with your 1st party data to gain a holistic view of your customer, enhance personalization, and increase overall retention.


Popular Consumer Insights & Personalization data sets on AWS Data Exchange


Localize search and discovery for mobile and web apps

Gain insights into high-demand searched items and trends to make product and information discovery easy and seamless for your customers.


Popular Search & Discovery data sets on AWS Data Exchange


Apptopia's Mobile Intelligence Product gives daily insight into the performance of every mobile app in the world (6+ million apps).


Learn more

Estimated high level engagement metrics for the top 1,000 sites worldwide.

Learn more
See all Advertising & Marketing data sets
Let us help you find the data you need
Speak with an AWS Data Exchange expert who can help you find the solutions you need to make smarter decisions.

Learning resources for Advertising & Marketing data professionals
ON-DEMAND WEBINAR
Learn how technology companies are leveraging third-party data for mobile app personalization and localization. Hear from industry thought leaders on how they are successfully deploying Foursquare data and AWS services to stay up-to-date with customer demand and maintain the best app experiences.

Learn more
View more resources
Advertising & Marketing customer success stories
Working with AWS Data Exchange and Foursquare allowed us to seamlessly access over 52 million global point-of-interest records and improve the coverage of our business catalog.
– Mai Nguyen,
Operations Manager
---
About Nextdoor
Social networking service founded in 2008
Nearly 1 in 3 U.S. households use Nextdoor to connect with their neighbors
Active in 11 countries and 275,000 neighborhoods
54 million business recommendations

Challenge
Build a deeper engagement with end users and create customer-centric experiences.

Solution
Nextdoor leveraged third-party location data to better understand the behaviors and usage patterns of their end users.

Benefits
Built new in-app features and functionalities based on point-of-interest data from Foursquare.
Prioritized target customers and optimized user experiences.

AWS Data Exchange has enabled us to efficiently subscribe to and integrate the abundant and fresh Foursquare POI data into our new service, UPWARD DATA. By leveraging Foursquare data through AWS Data Exchange, we have built a unique feature that improves the customer experience and productivity of sales organizations."
– Takuya Kenmochi,
CCO & VPoP
---
About UPWARD, Inc.
Helps sales organizations transform the last mile of the buyer journey with a mobile-first application
300+ enterprise customers in Japan


Challenge
Three pain points its users have with business development: lack of prospect customers, outdated prospect customer data, and difficulty integrating data into existing systems.


Solution
Sourcing Foursquare Points-of-Interests (POI) data enabled users to build filtered prospect views and visualize data on a geo-map.

Benefits
Access the latest POI data automatically so users can prospect customers without having to integrate manually with a CRM.
Improve quality of prospective targets with filtered views.
Save costs with private product offers.
Connect with AWS Data Exchange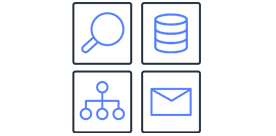 Find data sets
Discover and subscribe to over 3,500 third-party data sets.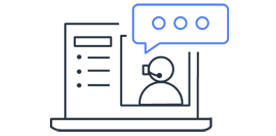 Get started with AWS Data Exchange
Speak with a data expert to find solutions that enhance your business.
Register for a workshop
Get hands-on guidance on how to use AWS Data Exchange.