AWS Data Exchange for Amazon S3 (Preview)
Directly access and use data providers' Amazon S3 data
AWS Data Exchange for Amazon S3 (Preview) allows data subscribers to access third-party data files directly from data providers' Amazon Simple Storage Service (Amazon S3) buckets. Subscribers can easily use these files for their data analysis with AWS services, such as Amazon Athena, Amazon SageMaker Feature Store, and Amazon EMR, without needing to create or manage data copies.

Key benefits for data subscribers
Faster time to insight

Once subscribed, you can use the provider's data anywhere you'd use an Amazon S3 bucket name to access data in S3.
Optimize storage costs

Start your analysis without having to set up your own S3 buckets, copy data files into those S3 buckets, or pay associated storage fees.
Simple management of data licensing

Access to the provider's S3 bucket is automatically granted when you subscribe and automatically revoked when the subscription ends.

By accessing the same S3 objects that the data provider maintains, you always use the most up-to-date data available, without additional engineering or operational work.

AWS Data Exchange for Amazon S3 data sets
Customer Success
AWS Data Exchange for Amazon S3 makes it effortless for Rearc to deliver large and constantly changing Finance and Healthcare datasets to our customers. We no longer need to duplicate our data across buckets, and updates are instantaneous, giving our subscribers an even better customer experience.
Milin Patel, Co-Founder & Principal Architect - Rearc

Ovation's mission is to get high-quality, consented, and representative clinicogenomic data into the hands of life sciences organizations at scale. To achieve our purpose, we must ensure researchers can access our data quickly and efficiently. That's why we're excited to use AWS Data Exchange for Amazon S3 to enable our life sciences partners to access our genomic datasets in just a few steps. Delivering our data directly via AWS Data Exchange for Amazon S3 improves the time to value of our genomic datasets while reducing costs for Ovation and our partners.
Curt Medeiros, Chief Executive Officer - Ovation

Vexcel operates the world's largest aerial imagery and geospatial information program. We store petabytes of imagery in AWS and publish roughly 100,000 new images every day. And now with AWS Data Exchange for Amazon S3, we can better leverage subscription management, entitlement, and billing capabilities to a broader segment of customers who need up-to-date data. This will also help further streamline our operational costs and engineering effort.

Rob Agee, COO - Vexcel Data Program

Let us help you find the data you need
Speak with an AWS Data Exchange expert who can help you find the solutions you need to make smarter decisions.

AWS Data Exchange learning resources
E-BOOK
This innovative resource is designed as a broad compilation of use cases submitted by AWS Marketplace data providers. Each contributor tells a concise but unique story of how they solved a particular business challenge through a reliable third-party data solution.

Learn more
View more resources
Connect with AWS Data Exchange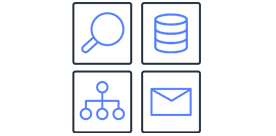 Find data sets
Discover and subscribe to over 3,500 third-party data sets.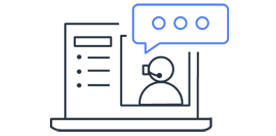 Get started with AWS Data Exchange
Speak with a data expert to find solutions that enhance your business.
Register for a workshop
Get hands-on guidance on how to use AWS Data Exchange.