AWS Data Exchange for AWS Lake Formation (Preview)
Accelerate time to insights with third-party data directly in your data lake
AWS Data Exchange for AWS Lake Formation helps data providers to license access to live, ready-to-use structured tables through Lake Formation. Subscribers can immediately query and analyze the data with any other Lake Formation-compatible query engine, including Amazon Redshift Spectrum and Amazon Athena. This reduces the time data engineering teams spend on extract, transform, load (ETL) processes, driving faster time to insight for downstream data consumers.

Key benefits for data subscribers
Faster time to third-party data access
Query Lake Formation data permission datasets through Amazon Athena or Amazon Redshift Spectrum without any ETL.
Govern third-party data alongside first-party data

Activate fine-grained permissions on third-party data to securely manage access to your acquired data.
Lake Formation data permission datasets appear in your Lake Formation and AWS Glue Catalog, which means you have a comprehensive, discoverable Data Catalog for your third-party data.
Browse all data lake products
Use cases
Your data consumers don't need to wait for data engineering to cleanse, validate, parse, and transform files into tables. As soon as a subscription is live, Lake Formation admins can share access with the appropriate teams, who can query using any Lake Formation-supported query engine like Amazon Athena. Data made available through Lake Formation data permission datasets automatically appears in your AWS Glue Data Catalog alongside your first-party tables. This helps you create a comprehensive, discoverable Data Catalog across your first- and third-party data.
Third-party data providers

AWS Data Exchange for Lake Formation streamlines data sharing operations, reducing time and money spent on redundant tasks across customers. Your data lake admins tag your databases, tables, or columns with the appropriate LF-tags and add those tags to a dataset on AWS Data Exchange. The data associated with those LF-tags is available to subscribers. This feature can help differentiate your data, as data in Lake Formation is delivered in a ready-to-use format that removes the undifferentiated heavy lifting from your customers.
Let us help you find the data you need
Speak with an AWS Data Exchange expert who can help you find the solutions you need to make smarter decisions.

AWS Data Exchange learning resources
E-BOOK
This innovative resource is designed as a broad compilation of use cases submitted by AWS Marketplace data providers. Each contributor tells a concise but unique story of how they solved a particular business challenge through a reliable third-party data solution.

Learn more
View more resources
Connect with AWS Data Exchange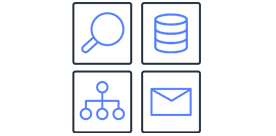 Find data sets
Discover and subscribe to over 3,500 third-party data sets.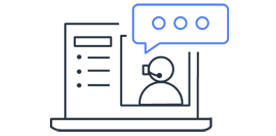 Get started with AWS Data Exchange
Speak with a data expert to find solutions that enhance your business.
Register for a workshop
Get hands-on guidance on how to use AWS Data Exchange.