AWS Data Exchange for Data Providers
Easily reach millions of customers with your data in the cloud.

AWS Data Exchange gives you a secure and efficient distribution channel to reach millions of AWS customers with your data. It eliminates the need to build and maintain infrastructure for data storage, delivery, billing, and entitling. In addition to reaching new customers, you can grant entitlements to your existing customers for no cost. AWS Data Exchange gives you a single API that enables both new and existing customers to consume your data in the AWS Cloud.

Benefits
Easily package and publish data products
Within minutes, you can package and publish data sets inside free or paid products for the price and terms that you control, and customers are billed via their AWS invoice. The AWS Data Exchange API allows you to publish new revisions of your data according to your own schedule and automatically notifies your customers every time you do so. This means you no longer have to maintain your own data storage, delivery, entitlement, or billing infrastructure.

Reach millions of AWS customers
Your published data products will be available for customers to find, subscribe to, and integrate into the data lakes, applications, analytics, and machine learning (ML) they're running on AWS. You can use AWS Data Exchange data packaging and delivery capabilities across all your customers at a fraction of what it would cost to build yourself. You can also create private offers with custom terms targeting specific AWS customers or grant entitlements to your existing customers for no cost.

Built-in security and compliance controls
AWS Data Exchange provides end-to-end encryption by securing all data in transit and at rest. You also have an option to enable subscription verification on any product, which will require prospective subscribers to fill out a subscription request form including their identity and intended use-case details. For these products, you will have up to 45 days to either approve or decline the subscription request. For more information, see Subscription verification for providers.

How it works
Building and publishing data products
Data in AWS Data Exchange is organized using three building blocks: data sets, revisions, and assets. A data set is a container for data that belongs together (for example, end of day pricing for equities trading in the US). Data sets contain a series of revisions, which data providers publish as needed to make new assets available. Revisions can represent changes or new data (for example, today's end of day prices); corrections to previous revisions; or entirely new snapshots. Assets are any file that can be stored in Amazon Simple Storage Service (S3) (for example, CSV, Parquet, or image files). For more information about working with data, see Data in AWS Data Exchange. Using these building blocks, you can organize the data hierarchically to build complex data models or as single data files.
Data sets are made available to subscribers inside of a product. A product is a collection of one or more data sets, metadata that makes the product discoverable in AWS Marketplace, pricing, and a Data Subscription Agreement that your customers must agree to before subscribing.

Customers
Reuters curates and distributes over 2.2 million unique news stories per year in multiple languages.
"Reuters is constantly seeking new ways to broaden the reach of our independent, trusted and unbiased news content and data. We are excited to be among the first providers of such content on AWS Data Exchange, where our multi-language news data will be made available to a diverse range of AWS customers around the globe. With the increasing demand across industries to use news content to train and power their mission critical AI and analytics applications on the cloud, the depth and accuracy of Reuters coverage means AWS customers are now able to seamlessly access the highest quality of data from AWS Data Exchange."
Alphonse Hardel, Global Head of Business Development and Strategy - Reuters

Change Healthcare is a mission-critical partner to the healthcare industry, processing 14 billion healthcare transactions and $1 trillion in claims annually.
"As a pioneer in healthcare, we are excited to enable new opportunities for customers migrating to AWS to leverage AWS Data Exchange to find, subscribe to, and use responsibly aggregated and de-identified healthcare claims and transaction data to improve our collective well-being. AWS Data Exchange is an effective and secure way to share our data with existing subscribers, and accelerates our ability to deliver to customers working to solve healthcare's most challenging issues. We're also excited by the opportunity to become a subscriber and gain access to some of the other unique offerings in the AWS Data Exchange catalog to help us enrich our own data and deliver more value to our customers."
Tim Suther, SVP of Data Solutions - Change Healthcare

Foursquare is the most trusted, independent location data platform for understanding how people move through the real world.
"Being a provider for AWS Data Exchange enables companies to directly access Foursquare's audiences and places datasets—which is derived from our understanding of 220 million unique consumers, 100 million devices, and 60 million global commercial venues—in order to strengthen customer intelligence, build context-rich applications, and assess category and chain trends. AWS Data Exchange provides us with secure access to customers at incomparable scale, while also serving as an easy data ingestion and activation vehicle for data usage."
Josh Cohen, SVP Product - Foursquare

"We built out our Innovation platform called vLife, on AWS. We created and brought in data from various sources that would be useful for our Healthcare and Life sciences customers who would want a combination of real world and simulated data. While we trained machine learning models across many ailments on vLife and pushed it out on the AWS marketplace, the challenge for us remained to create a scalable, subscription-based business model around data distribution. Thanks to AWS Data Exchange and AWS Marketplace combination, we now have a clear and secure path with our vLife Platform to service our customers better."
Kartik Iyengar, CTO - Virtusa (Life Sciences)

"As one of the world's largest interdealer brokers operating markets in over-the-counter, cleared and exchange traded derivative and cash instruments we capture some of the most complete, comprehensive and unique market data for pricing and portfolio valuation information for the Asia Pacific region."
James Ient, Chief Financial Officer (APAC) - Compagnie Financière Tradition
"By leveraging our AWS relationship, we are able to distribute our data through a cloud native managed service so that subscribers of all types from all corners of the globe can discover and leverage the most relevant financial market data to power their business applications and inform their decisions. TraditionDATA continues to find new avenues to actively market, distribute and make available its unique data."
Scott Fitzpatrick, Head of Data - Compagnie Financière Tradition

Rearc is a startup consultancy firm that empowers software engineers to build cloud-native architectures, employ modern DevOps practices, and use data on the cloud.
"AWS Data Exchange is a frictionless way to publish and consume third-party data in the cloud. We are confident what AWS has done for cloud services; AWS Data Exchange will do for data. We are excited to publish open data from the Centers for Disease Control and Prevention, the Federal Reserve, and the World Bank on AWS Data Exchange so AWS customers can consume and analyze it on AWS."
Rahul Sen, Principal Architect - Rearc

JMDC is a pioneer in medical big data analytics. The JMDC Claims Database contains anonymized claims data from 15 years of inpatient and outpatient encounters, and anonymized pharmacy dispensing data from over 10 million Japanese healthcare patients.

"We are excited to enable new opportunities for customers outside of Japan to find, subscribe to, and responsibly use aggregated and anonymized healthcare claims and examination data. The AWS Data Exchange is an effective and secure option for us to share our data with existing subscribers, such as major pharmaceutical and medical device manufacturers, life insurance companies, government offices, and universities in Japan. It accelerates our ability to support customers outside of Japan working to solve some of the most challenging issues for the healthcare industry, such as increased medical expenses due to lifestyle-related diseases and more."



Dr. Reimu Sugita, Chief Operating Officer - JMDC


More questions?
Read our FAQs for providers and subscribers.
Learn more
Learn about pricing
Understand AWS Data Exchange costs for providers.
Learn more
Ready to get started?
Apply to be a data provider today.

Sign up
Connect with AWS Data Exchange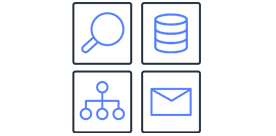 Find data sets
Discover and subscribe to over 3,500 third-party data sets.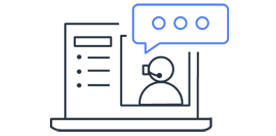 Get started with AWS Data Exchange
Speak with a data expert to find solutions that enhance your business.
Register for a workshop
Get hands-on guidance on how to use AWS Data Exchange.