Liberty Mutual Insurance Redefines The Employee Experience Using AWS

"With the growing importance of cognitive technologies in every area of business, we were delighted to see Amazon Lex, with its Speech Recognition and Natural Language Understanding technologies, added to the broad portfolio of services AWS provides. Amazon Lex integrates easily into our existing applications, as well as our new cloud-native serverless architectures, enabling us to rapidly take advantage of these powerful technologies to improve and extend the capabilities we can offer our employees and customers."
Gillian Armstrong, Technologist, Liberty Mutual

---
TransUnion is a global information and insights company that makes trust possible. As a result businesses and consumers can transact with confidence and achieve great things. We call this Information for Good®.

"At TransUnion we understand that it's critical for our customers to have secure, easy access to important information such as that contained in consumer credit reports and consumer credit disputes, which is why it's critical that our contact center is equipped to handle these inquiries. However, our previous contact center solution was costly and inefficient. Customers were spending too much time navigating our IVR system before being routed to an agent. By contrast, our AWS Partner, VoiceFoundry, enabled TransUnion to seamlessly migrate all 750 of our agents to Amazon Connect. We gained immediate cost savings and efficiency – and never looked back. Amazon Connect's flexibility allowed us to easily implement key features like callbacks, as well as AWS AI/ML services like Amazon Lex to automate our IVR. The change has drastically reduced the wait times in our contact center queue, decreased our transfer rate by 50%, and the time customers spend in our IVR went from 2 minutes to just 18 seconds. Amazon Connect has simplified our contact center operations and customer experience, helping us save over 40% in annual costs."

Eric Jones, Vice President Consumer Operations - TransUnion

The Vanguard Group is an investment management company with over 30 million investors and $5.7 trillion in assets.

Watch the video »

"At Vanguard, we aim to build state-of-the-art experiences for our clients. AWS CCI's selfservice solution enables us to rapidly iterate and think about the client experience from a different lens. This allows us to continue improving call routing accuracy, improve the odds of first call resolution, and deliver value for our clients and business."
Nicki Larro, Retail Contact Center Technology Product Owners - Vanguard
Origin Energy is one of Australia's largest integrated energy companies. Origin provides customers with affordable, reliable and sustainable energy, and outstanding customer experience.
"As part of our CX transformation, we partnered with AWS to successfully transition our customer service teams to Amazon Connect. This helped us accelerate our move to remote working during COVID-19, allowing our agents to continue to serve our customers, whilst also providing increased self-service and automation options such as bill payments, account maintenance and plan renewals. Since our March 2020 launch, we've seen increased call quality scores, improved customer satisfaction and agent productivity – all while managing up to 1,200 calls at a time. We've deployed AI/ML capabilities including neural text to speech through Polly, and are now looking to further leverage natural language understanding with Lex and automated quality management with inbuilt speech to text and sentiment analysis from Amazon Connect Contact Lens. Amazon Connect is a key partner in supporting Origin to respond rapidly to opportunities and customer feedback as we focus on continually improving our customer experience."
Rod Van Onselen, Chief Transformation and Digital Officer - Origin Energy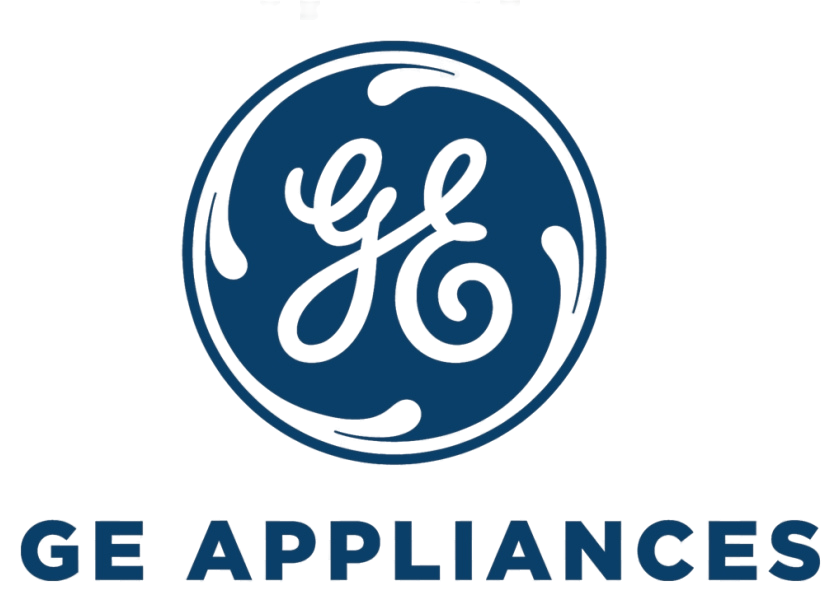 At GE Appliances, we make life better by designing and building the world's best appliances. From design to production to service, our goal is to help people improve their lives at home.

"GE Appliances processes millions of minutes of customer calls a month. Using Amazon Connect, Amazon Lex, and Amazon Polly, we can automate simple tasks such as looking up product information, taking down customer details, and answering common questions before an agent answers. This in turn helps us give back time, the most precious commodity, to our consumers. We added Amazon Transcribe to create call transcripts for automated analysis to continuously improve the process."
Byron Guernsey, Chief Strategist – GE Appliances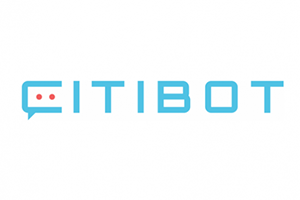 Citibot provides tools for citizens and their local and state governments for efficient and effective communication. Citibot helps residents in cities like Fort Worth, Texas get answers to questions, report issues, send messages directly to staff, and receive real-time alerts.
"To help cities better serve these residents, Citibot expanded its Amazon Lex chatbot to integrate with Amazon Kendra-- it's ability to answer natural language questions, pulling in data from multiple sources; helps cities improve the scalability and effectiveness of engagement with constituents at a time when it is needed the most. During the COVID-19 outbreak, some cities have been reporting a 50% abandonment rate in their call centers, and some states have reported wait times of up to three hours with ~80% of volume being COVID-19 related. We expect Amazon Kendra to enable citizens to find the answers they seek quickly by engaging with the chatbot and reduce wait times by up to 90%. Post COVID-19, cities will continue to utilize the Amazon Kendra-powered chatbot to provide faster and easier access to more information about things such as public facility hours or road closures due to busy public events."

Bratton Riley, Founder and CEO of Citibot

Oklahoma State University–Oklahoma City (OSU-OKC) is a public university in Oklahoma City, Oklahoma. Each semester approximately 5,000 students attend its urban campus and enroll in associate's degrees, certificates as well as a bachelor's program.
"We needed a better way to connect our customers with the information they needed. First-time college students didn't know where to find program information on our site which negatively impacted student enrollment rates, and returning students couldn't locate updated office hours resulting in a sub-optimal experience. Integrating this tool was straightforward, not only did it improve customer interactions by providing students with relevant answers, Amazon Kendra and Amazon Lex's machine learning capabilities combined with the QnABot solution gave us a mechanism to better understand and meet our student's needs, even during our busiest seasons. During peak we can receive over 2000 calls which is too many for one agent to handle – however since launching the QnABot solution it's supported over 34k conversations and saved 833 hours in staff time, while ensuring every customer received the same level of service and accuracy. For customers and students, this has been the most impactful technology that we've implemented. In the future we hope to expand our use of QnABot solution to provide personalized information to students as it relates to their academic schedules, advisement, and other relevant information related to their course of study."

Michael Widell, MBA, VP of Operations, Oklahoma State University, Oklahoma City

Johns Creek, Georgia, is a suburban municipality in metro Atlanta with more than 80,000 residents. Our city has nationally-ranked schools, a diverse population (25% international), and premiere golf, tennis, and swim communities. Johns Creek is consistently ranked as one of the safest cities and best places to live in Georgia.
The City of Johns Creek regularly seeks ways to engage with our community, and we often use new technologies to do so. Two years ago, we launched the world's first Alexa skill powered by open data that can answer over 200 frequently asked questions. The chatbot has helped us empower residents to find the answers they seek in an intuitive and innovative way, which led to us being recognized by AWS with a coveted 'City on a Cloud' award. Once we started seeing the effectiveness of the Alexa skill, we quickly moved to build an after-hours call center in Amazon Connect with Amazon Lex. Amazon Connect enabled us to build an intelligent automated call center that helps answer residents' questions any time they call, while using the same chatbot and infrastructure that powers our Alexa skill and 'CreekBot' (our website's text-based chatbot). With all of these tools living in AWS we can keep our costs low, our service level high, and our staff laser-focused on improving our residents' experience with the city.
Nick O'Day, Chief Data Officer – City of Johns Creek, GA

ROYBI is the creator of Roybi Robot, an interactive language learning tutor for children ages 3+. Together, AWS and ROYBI built a customized solution that uses Amazon Lex and other AWS services to deliver personalized lessons to children based on their level and interests. Amazon Lex provides the conversational interface that helps the Roybi Robot understand what the children say and create a multimodal experience that is engaging and educational.
"With the help of the AWS EdStart program, ROYBI was able to structure its technology and deploy its product without spending countless hours on development. As a result, the company launched its product five months ahead of schedule. ROYBI Robot is a very complicated product. But with AWS technology solutions, services, and support, we were able to get to market fast."
Elnaz Serraf, Founder and CEO - Roybi

KloudGin delivers an AI-based intelligent field service, asset, and inventory management solution running on AWS. Through a single application, KloudGin connects your customers, crews, back office, partners, and equipment in real-time, from any device.

"Amazon Lex wires into KloudGin's Cloud Platform, allowing us to address the single primary issue that plagues enterprise business customers: User Adoption. Amazon Lex is helping our customers interact with KloudGin using their natural voice, similar to asking questions or taking actions in real world conversations."

Vikram Takru, Founder & CEO, KloudGin
At Square, we believe everyone should be able to participate and thrive in the economy— we're building easy tools to empower and enrich everyone. Square's business products help sellers accept payments, make informed business decisions, manage orders, engage customers, and gain access to business loans. Square's consumer products offer an ecosystem of services for individuals, providing financial access to all and allowing anyone to send, spend, invest, and save money all from one app.

"Amazon Connect has played a key role in improving both the customer service and sales experiences across Square. Along with Amazon Lex and AWS Lambda, Amazon Connect helped change the way we engage with our customers by more efficiently getting them to the information they seek. We know we can rely on Amazon Connect since it is built on the AWS' backbone, and it easily integrates with the other Amazon Cloud services we utilize. Since launching Amazon Connect, we've repeatedly heard from both customers and employees that they prefer this experience over our previous platform."

Kevin Miller, Voice Systems Engineer - Square

RedAwning.com is a leading global vacation rental network. Using Amazon Connect with Amazon Lex, RedAwning deployed an innovative, voice-based intelligent assistant, Scarlett, to 'converse' and engage with RedAwning's guests and property managers to quickly direct and service their calls and inquiries.

"With our combined human resources and our new Intelligent Assistant, we continue to strive for fast, excellent customer service for vacation rental guests. With RedAwning growing by over 3 times, year over year, technology like this allows us to propel ourselves forward, and support our reservation and guest services teams, while maintaining the highest quality of service for our valued customers and property managers."

Tim Choate, CEO, RedAwning
Dynatrace works with the world's largest banks, airlines, retailers, technology companies, and government organizations to redefine application performance monitoring so that businesses can ensure a consistent and excellent user experience.

"Amazon Lex allows us to develop very complex user interactions in a simple UI, to focus on the business logic instead of intent classification and data extraction. We migrated to Amazon Lex from our custom-built solution, which has now allowed us to develop new interactions more quickly than we could before. This enables us to be extremely agile, providing us a competitive advantage to quickly adjust to customer feedback."

Michael Beemer, Lead Engineer, Dynatrace
Rubrik delivers a single, software-defined platform to manage all application data for automated backup, recovery, search, analytics, archival, compliance, and copy data management across the data center to cloud.

"Rubrik is built with an API-first architecture that allows Rubrik's voice-activated user experience to easily integrate with Amazon Lex. With Rubrik Roxie, a conversational voice-based console, our customers will be able to interact with the Rubrik cluster instantly to gain real-time insight on their data across their entire infrastructure on data management, compliance, and capacity utilization on-demand, and find and recover data in seconds by simply speaking to the Rubrik cluster."

Manjunath Chinni, Software Engineer, Rubrik
Infor Coleman™ is an enterprise-grade, industry-specific AI platform for Infor CloudSuite™ applications. Coleman mines data and uses powerful machine learning to improve processes such as inventory management, transportation routing, and predictive maintenance; Coleman also provides AI-driven recommendations and advice to enable users to make smarter business decisions more quickly.

"Infor spent many years automating processes that followed clear rules, such as accounting and manufacturing processes. We are now leveraging machine learning and our access to large amounts of data to assist users with less structured processes such as complex decisions, conversations, and predictions."

Charles Phillips, CEO, Infor
Consumers and the auto industry have trusted Kelley Blue Book (KBB) for auto valuations and accurate information since 1926. Using Amazon Lex and Amazon Polly, the Kelley Blue Book Bot allows users to get real-time trade-in value for vehicles.
"We thought this was a very natural way that people use their voice already, and this was a great use case for us to think about how we're going to evolve our products — which are very click and touch oriented — to using natural language in a way that feels natural to people and not forced."

Andy Lapin, Chief Architect, Kelley Blue Book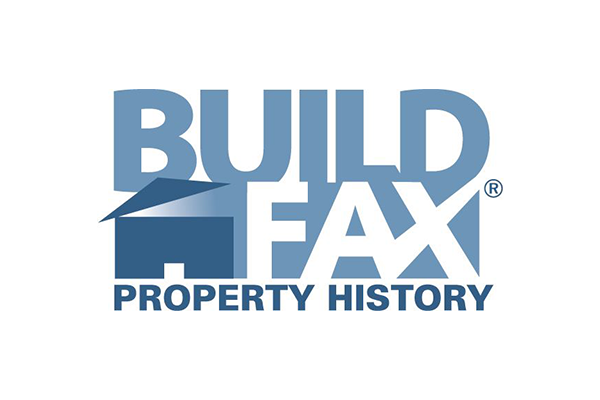 BuildFax provides the most accurate residential and commercial property condition information through its unique national database of building permits and its proprietary machine-learning models.

"I developed BuildFax Counts, our Amazon Lex chatbot on Slack, to enable our Sales and Marketing teams to get immediate answers to their detailed questions on our database. It's amazing to have this wonderful database and to ask clear questions in English to a bot that can provide answers in seconds instead of waiting more than a week for sales support!"

Joe Emison, BuildFax Founder and CTO
Mutual of Omaha is a solid, family-oriented company that's reliable, trustworthy, knowledgeable and caring. We are a full-service, multi-line provider of insurance and financial services products for individuals, businesses and groups throughout the United States.

"In 2017, Mutual of Omaha embarked on a cloud journey to modernize our legacy contact center technology. The information systems and line of business internal groups completed an extensive vendor evaluation. Amazon Connect ultimately was selected as the provider of choice. The critical driver in this modernization is to improve the customer experience. We partnered with Accenture to deliver on our customer experience vision. By using Amazon Connect with Amazon Lex, Amazon Polly, and AWS Lambda, we expect to improve customer engagement, develop self-service tools with leading-edge speech recognition, and gather powerful real-time and historical reporting metrics to continuously drive positive change. Mutual of Omaha forecasts savings in total cost of ownership with Amazon Connect compared to its legacy solution. With the selection of Amazon Connect, Mutual of Omaha has positioned AWS at the cornerstone of our target architecture for digital transformation."
Shannon Hite, Chief Customer Service Officer - Mutual of Omaha

"The AHA engages nearly 1 million participants, nationwide, through our premier Heart Walk events to further our mission of saving lives. The world is rapidly changing and we are constantly rethinking traditional approaches to reach people at the pace that they live their everyday lives. We used Amazon Lex's AI technology to streamline the registration process so prospective Heart Walk participants can use their natural voice to easily register through heartwalk.org. We are committed to the role that technology plays in enabling consumers, patients, and physicians to achieve better health outcomes and to further the mission of the AHA."

Roger Santone, Executive Vice President of Technology at the AHA
"We are excited about utilizing evolving speech recognition and natural language processing technology to enhance the lives of our customers. Amazon Lex represents a great opportunity for us to deliver a better experience to our patients. Everything we do at OhioHealth is ultimately about providing the right care to our patients at the right time and in the right place. Amazon Lex's next generation technology and the innovative applications we are developing using it will help provide an improved customer experience. We are just scratching the surface of what is possible."

Michael Krouse, Senior Vice President Operational Support and Chief Information officer, OhioHealth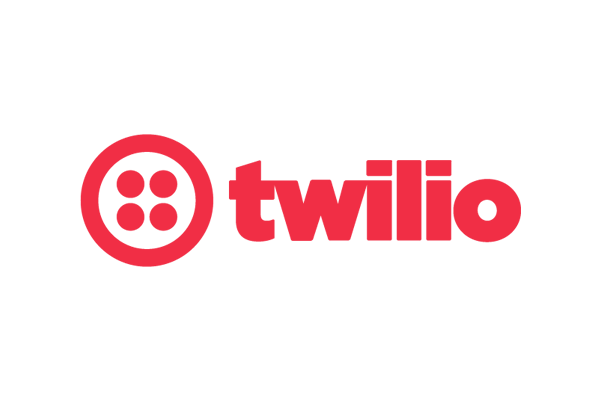 "Developers and businesses use Twilio to build apps that can communicate with customers in virtually every corner of the world. Amazon Lex will provide developers with an easy-to-use modular architecture and comprehensive APIs to enable building and deploying conversational bots on mobile platforms. We look forward to seeing what our customers build using Twilio and Amazon Lex."

Benjamin Stein, Director of Messaging Products, Twilio
"The expansion of AI-driven conversational services has enabled businesses to engage with their customers in ways that are more meaningful and more contextual than ever before. With Amazon Lex, we can empower Vonage customers to choose how and where they will engage with us – building intelligent interaction paths into existing voice and messaging channels. Vonage is also developing ways to integrate Amazon Lex with our API Platform, Nexmo, to provide enterprise developers with an easy way to build custom conversational apps driven by natural language understanding and speech recognition, and deliver them through any medium, reaching customers wherever they are – whether it's phone, text, app, or mobile device."

Alan Masarek, Chief Executive Officer, Vonage
Check out the product features
Find out how Amazon Lex works and discover key features.
Learn more

Sign up for a free account
Instantly get access to the AWS Free Tier.
Sign up
Start building in the console
Get started with Amazon Lex in the AWS Console.

Sign in