Enabling customers is a core part of the AWS DNA. This Customer Compliance Center is focused on security and compliance of our customers on AWS. You can learn from other customer experiences and discover how your peers have solved the difficult compliance, governance, and audit challenges present in today's regulatory environment.
You can also access our industry-first cloud Auditor Learning Path. These online university learning resources are logical learning paths specifically designed for security, compliance and audit professionals, allowing you to build on the IT skills you have to move your environment to the next generation of audit and security assurance.
Discover how your peers have solved the compliance, governance, and audit challenges present in today's regulatory environment

A comprehensive suite of resources to help operationalize your AWS cloud governance program

By leveraging the security best practices of AWS, we've been able to eliminate a lot of compliance tasks that in the past took up valuable time and money.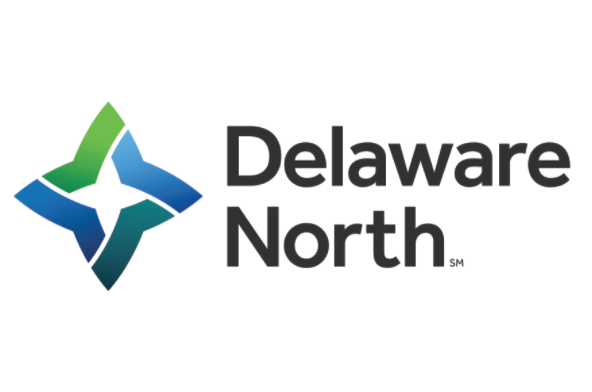 Watch AWS Launch, a series of videos that walk you through using our security features

New Features are launched regularly, AWS has 500+ features and services focused on Security and Compliance
| Date | Feature Update | | |
| --- | --- | --- | --- |
| November 20, 2017 | AWS Announces New AWS Secret Region | | |
| November 17, 2017 | AWS Achieves FedRAMP JAB Moderate Provisional Authorization for 20 Services in the AWS US East/West Region | | |
| November 10, 2017 | Updated AWS SOC Reports Are Now Available with 19 Additional Services in Scope | | |
| November 8, 2017 | AWS Releases New "Navigating GDPR Compliance on AWS" Whitepaper | | |
| November 6, 2017 | 5 New Amazon S3 Encryption & Security Features | | |
| September 28, 2017 | AD Connector, Part of AWS Directory Service, Is Now Available in the AWS EU (Frankfurt) and South America (São Paulo) Regions | | |
| September 21, 2017 | Now Use AWS IAM to Delete a Service-Linked Role When You No Longer Require an AWS Service to Perform Actions on Your Behalf | | |
| September 15, 2017 | AWS IAM Policy Summaries Now Help You Identify Errors and Correct Permissions in Your IAM Policies | | |
| September 15, 2017 | Amazon Inspector Expands Security Assessment Support for RHEL 7.4 | | |
| September 14, 2017 | AWS CodeBuild Now Provides Ability To Manage Secrets | | |
| September 13, 2017 | AWS Earns Department of Defense Impact Level 5 Provisional Authorization | | |
| August 31, 2017 | New – Descriptions for Security Group Rules | | |
| August 29, 2017 | Amazon Virtual Private Cloud (VPC) now allows customers to expand their existing VPCs | | |
| August 28, 2017 | Amazon EC2 Systems Manager Adds Configuration Compliance Reporting and Auto-Remediation | | |
| May 4, 2017 | AWS WAF on Application Load Balancer now Integrated with AWS CloudTrail | | |
| April 17, 2017 | AWS IAM Makes It Easier to Delegate Permissions to AWS Services with Service-Linked Roles | | |
| March 30, 2017 | Amazon Inspector announces support for Proxy environments and availability of CloudWatch Metrics. | | |
| March 23, 2017 | Policy Summaries Make Understanding IAM Policies Easier | | |
| February 27, 2017 | AWS Organizations – Policy-Based Management for Multiple AWS Accounts | | |
| February 15, 2017 | AWS Key Management Service (KMS) now supports tagging of keys | | |
| January 26, 2017 | Amazon Cloud Directory – A Cloud-Native Directory for Hierarchical Data | | |
Fast-forward your cloud auditing skills for today's environments
AWS customers in highly regulated industries such as financial services and healthcare tend to undergo frequent security audits. To help make these audits more productive, AWS has released the AWS Auditor Learning Path. This set of online and in-person classes provides foundational and advanced education about implementing security in the AWS Cloud and using AWS tools to gather the information necessary to audit an AWS environment. The Learning Path also includes a set of self-paced labs to help you gain hands-on experience for auditing your use of AWS services.
After completing the AWS Auditor Learning Path, you should have an understanding of how your IT department consumes AWS services and be able to more effectively engage with your compliance and security teams. The Learning Path is specifically designed for:
Auditing executives
Field auditors
Specialized internal auditors
Accelerate your architecture based on industry best practices
AWS builds its services with industry best practices, and the architecture is in place to help us design an appropriately secure application environment.

Flexibility plus the ability to meet our security and compliance requirements made AWS the right choice for us.

---
Connect with peers and cloud experts, collaborate at our bootcamps, and learn how AWS can improve productivity, security and compliance

Interested in Attending?
Over 1,000+ breakout sessions, multiple hackathons, workshops, and more ways to get hands-on experiences with AWS experts.
Expanded Expo hours to make it easier than ever to connect with innovators in the partner community.
More unique Amazonian events--play broomball, stay fit with some all-star fitness activities, and end your week with the always memorable re:PLAY party!