How Infor Leverages Data to Improve Business Outcomes
A conversation with Kevin Samuelson, CEO, and Soma Somasundaram, Chief Technology Officer and President of Products at Infor
---
Kevin Samuelson, Infor CEO, and Soma Somasundaram, CTO and President of Products, joined Infor when it was founded in 2002 to build industry-specific software helping businesses better run their core operations. Along the way, Infor's partnership with AWS has been critical to helping them give customers greater access to the data they need to stay ahead in a changing market. In this conversation, Kevin and Soma share how they use and analyze data in the AWS Cloud to continually improve their software solutions for customers.


Innovate to stay ahead
What challenges are your customers grappling with?

Kevin Samuelson: Companies are facing an unprecedented pace of change. To adapt, our customers need the ability to access their data and processes and to see the relationships between them in a 360-degree way. That's why we see such an uptake of technology even during the COVID-19 crisis. Regardless of the financial shape companies are in, they realize they need to invest in technology to get insights from their data that will help them be more successful. It's what every company, regardless of industry, needs to do.

Soma Somasundaram: As time goes on, the cycle of innovation will continue to compress. If you don't innovate, you die as a business. So, you have to move fast.


Moving faster with the cloud
How are you helping customers adapt and innovate amid so much change?

Kevin Samuelson: Historically, companies have had highly customized on-premises systems and had inefficient ways to access data. What's amazing about moving to a multi-tenant cloud product is that customers can be live on a system much more quickly. And they can do it with a smaller IT department, which drives agility. The hope is that technology is a tool that allows you to adjust to changes that, at this point, you don't even see.

Soma Somasundaram: From a customer standpoint, multi-tenant is beneficial because as we continue to innovate, we can roll out improvements to our customers immediately. They don't have to wait two or three years to upgrade their software, which would be a big project. We have thousands of customers on AWS already running our solutions. But thousands are still running our solutions on-premises. Over the next five years, I hope every Infor customer migrates to the cloud and uses the modern solutions we have running on AWS.

---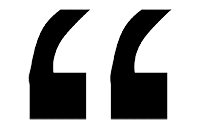 The next frontier is not just making our customers' processes more efficient, but seeing what's in all the data these companies generate and how we can use it to solve tough problems and become more competitive."
—Kevin

---

Connecting the dots with cross-industry data
How does using industry-specific software help customers access the data they need to become more successful?

Soma Somasundaram: Data drives better decision-making, optimization, and even automation, but to benefit, you need a lot more access to data. If you're running a solution built for your industry that is not customized, we already know the data model. We can harmonize it more quickly, than trying to figure out how to connect a maze of data. And since our applications are built for the cloud, customers have access to their data and anonymized data from others in their industry. You have no way to do that on-premises. From a technology perspective, that's a huge help in transforming the business.
You're also not extracting data just once in a while. In the cloud it is near real-time. So we can actually provide insights that are meaningful for the industry out of the box instead of the customer having to figure this out. And if I apply AI and ML on that data, I can provide better solutions that either optimize, advance or automate the process for that industry compared to what you can do with the raw data.

Kevin Samuelson: AWS has advanced capabilities around storing and accessing and analyzing data. The data insights and value add that we can put forth together is very differentiated. And when you look at the future of IT, our perspective is it is all about driving insights from data.


Teaming up with AWS to solve tough customer problems
How has partnering with AWS enabled you to help customers transform their businesses?

Kevin Samuelson: When we set out to build our software for the cloud, we had a choice. We could build just the software, or the software and the data centers to run it, which is what most of our competitors did. What we're good at is building software. Running data centers is extremely specialized, and the technology can be costly. Trying to do that on our own made no sense. So, we partnered with AWS, a leader in that field, so that we could focus on what we're experts at.
It's a really important partnership for us because the innovation from AWS is second to none. We know we're bringing our partners and customers the absolute best service and security and uptime and lowest latency that they can possibly get. And, Infor can focus on building the best software that customers can get.

---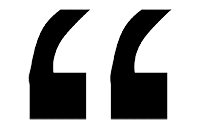 As time goes on, the cycle of innovation will continue to compress. If you don't innovate, you die as a business."
—Soma

---
What is Infor doing to advance the solutions you provide to customers?

Kevin Samuelson: The next frontier is not just making our customers' processes more efficient, but seeing what's in all the data they generate, and using it to solve tough problems and become more competitive. For example, hospitals want to be efficient with their inventory, but must not run out of supplies. We're doing artificial intelligence (AI) and machine learning (ML) work with hospitals to understand demand trends in greater detail, so we can develop software that more precisely ensures that the right materials get to the right place at the right time. When we couple that with AI and ML analysis of staffing and how inventory fits with that, we can optimize the entire process.
Soma Somasundaram: We believe AI should be embedded in every key business process, and we have a unique opportunity to do that. Because we have industry-specific data across multiple domains that are harmonized in real-time in a data lake, we can glean insights that can help us optimize things like the order-to-pay process. Having a partner like AWS that can provide the technology underpinnings and support we need to scale a solution, allows us to be more agile and innovate faster to provide greater value for our customers.

About our guests
Kevin Samuelson
Chief Executive Officer, Infor

Since 2002, Kevin Samuelson has helped Infor grow its annual revenues from $30 million to nearly $3 billion. He started as the company's senior vice president of M&A before becoming its CFO in 2011. Two years later, Kevin left Infor and spent three years working at two prominent SaaS software companies before rejoining in 2016. In August 2019, he was appointed Infor's CEO. Before joining Infor, Kevin worked in equity research for Robertson Stephens and Bank of America. He has more than 20 years of experience in technology, finance, operations, and M&A.

Soma Somasundaram
Chief Technology Officer and President of Products, Infor

As CTO and the President of Products, Soma Somasundaram defines Infor's technology strategy and manages the design and rollout of the company's full suite of business applications. He also ensures that Infor's technology platform creates seamless connections between all its applications. Soma has more than 30 years' experience in enterprise resource planning, supply chain, and financial applications. He also brings global business experience to Infor, having worked in many countries, including India, Germany, Australia, the UK, and the US. He's been with the company since its inception in 2002.

How Infor builds the future of industry enterprise cloud applications using AWS
Hear from Infor's executive team on how their strategic partnership with AWS provides enterprise customers with a sustainable operational advantage across multiple industries.

---
AWS Executive Insights newsletter

Get the latest insights and perspectives from executives inside and outside of AWS on technology, transformation, and cloud news and trends delivered to your inbox.