The AWS Data Exchange team is always working on sourcing new and exciting data products, data providers, and events. Use this page as a resource to keep up to date with what is going on with our service.
Recently published data products
Webinars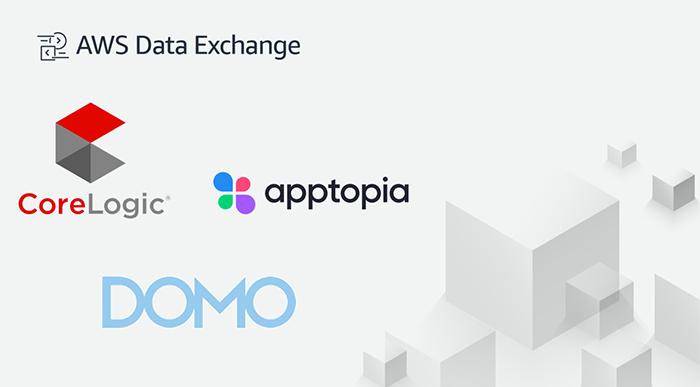 Using External Data to Accelerate Business in a Post-Vaccinated World
Learn how companies across real estate, financial services, retail, and hospitality are using data to help prepare for success in a post-vaccinated world.

Watch webinar on-demand »
Using Third-Party Data to Make Smarter Decisions
Learn how WaWa, WineAccess, and UT Austin use third-party data to improve business analytics and make smarter decisions.

Watch webinar on-demand »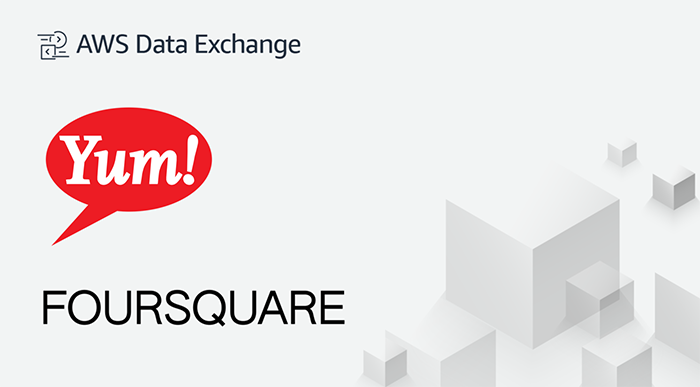 How Yum! Brands uses location data from Foursquare to make smarter decisions
Learn how Yum! Brands uses location data from Foursquare to optimize site selection decisions for restaurants such as Popeyes and KFC.

Watch webinar on-demand »
Solutions
AWS Data Exchange Publisher Coordinator
This solution automates the steps to create a new revision for an existing AWS Data Exchange dataset in the AWS Marketplace. Instead of manually uploading and downloading dataset revisions, simply store the data you want to publish in an Amazon Simple Storage Service (Amazon S3) asset bucket and create a manifest file that references each of the files you plan to publish. When you upload the manifest file to the Amazon S3 manifest bucket, this solution initiates the process to publish a new revision.

See FAQs for additional information
Find the answers to all of your questions.
Learn more

Sign up for a free account
Instantly get access to the AWS Free Tier.
Sign up
Start building in the console
Get started building with AWS Data Exchange in the AWS Console.

Sign in