Wildlife Studios Optimizes for Cloud Cost Efficiency, Gaining Competitive Advantage in Gaming Industry
Wildlife Studios uses AWS to optimize costs, gain better visibility into cloud usage, and reduce annual AWS spend by 45 percent. Based in Brazil, the company develops and distributes more than 60 mobile games to a worldwide audience. Wildlife Studios uses the AWS Cost & Usage Report and AWS Cost Explorer to automate the management of cloud usage and spend.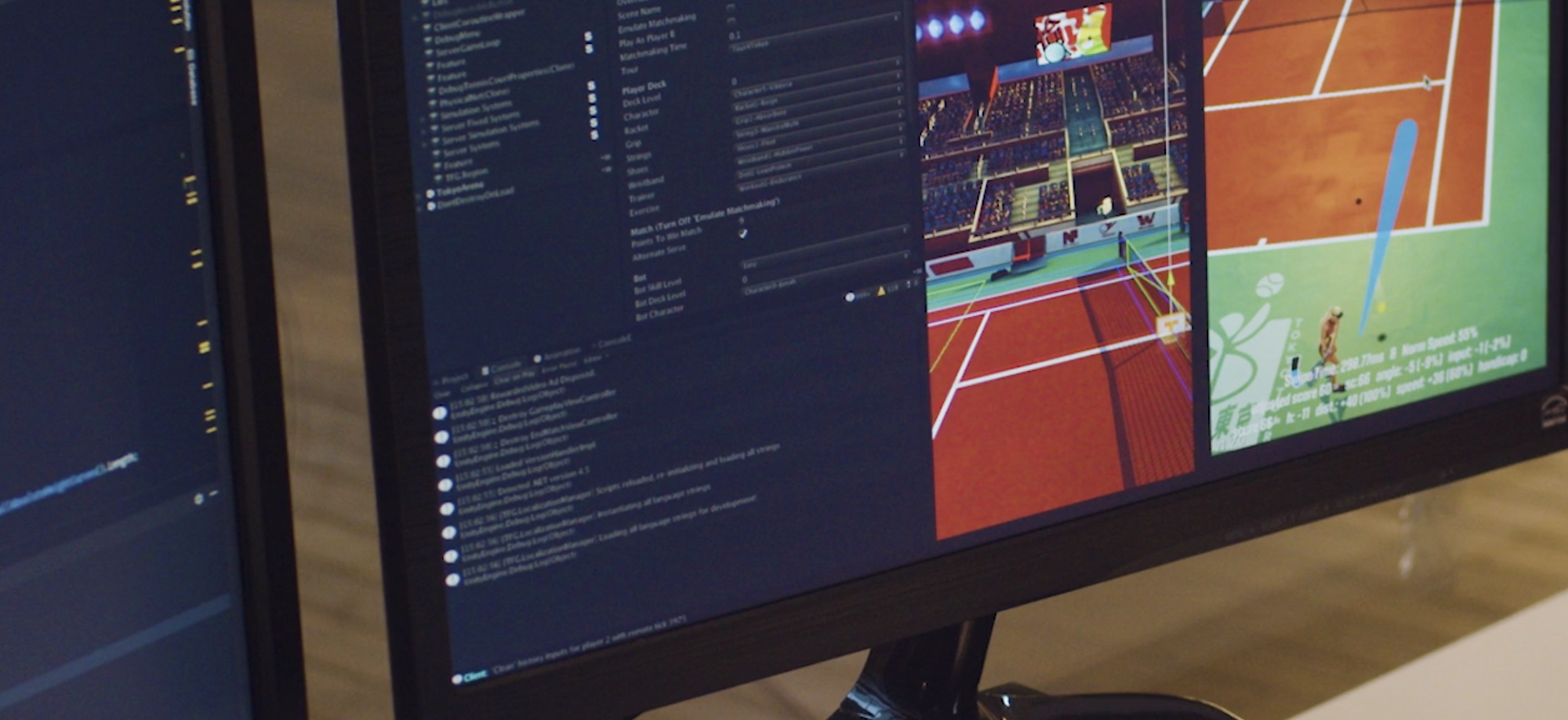 We were throwing away money before we started using Amazon EC2 Spot Instances and insights from the AWS Cost & Usage Report. Now, we have reduced our Amazon EC2 spend per unit by 45 percent."

Bruno Farha
Engineering Operations Manager, Wildlife Studios
Growing Mobile Gaming Company Increases Agility While Optimizing Costs
Billions of gamers across the globe compete on mobile games such as Zooba, Sniper3D, War Machines, and Tennis Clash. These popular games are among the 60 titles offered by Wildlife Studios, a mobile gaming company founded in 2011.

Wildlife Studios has been an Amazon Web Services (AWS) customer since its inception. "AWS gives us the scalability and flexibility we need," says Bruno Farha, engineering operations manager for Wildlife Studios. For the past several years, the company has experienced rapid user growth, resulting in an increase in its AWS usage. "Some of our peer-to-peer games have really blown up in popularity, and we have increased our AWS spend by multiple orders of magnitude to support the demand," Farha comments. As Wildlife Studios continued to grow, it needed more visibility into its AWS cost and usage. "We wanted to have better visibility into our costs, so we could be more aware of what we spent as we grew and optimize our costs while adding thousands of new users," he says.

Using AWS Cloud Financial Management Services to Monitor Spend
Wildlife Studios decided to enable the AWS Cost & Usage Report to reach its goal. The AWS Cost & Usage Report presents detailed cost and usage data by AWS services, resource IDs, and customized tags such as business units. Using this data, Wildlife Studios can get a granular view of estimated AWS charges for each AWS account.
Wildlife Studios also began using AWS Cost Explorer, a native AWS service that enables employees to view and analyze AWS cost and usage through web-based and downloadable reports and graphs. The company integrated AWS Cost Explorer with an internally developed reporting system to further understand usage, analyzing factors such as the utilization of Amazon Elastic Compute Cloud (Amazon EC2) Reserved Instances and identifying idle or oversized instances that can be terminated or right-sized. "We can see where idle EC2 instances are and how we can right-size them for better cost-efficiency," remarks Farha.
The company uses Amazon Athena with its internal reporting system to extract data from the AWS Cost & Usage Report, surfacing relevant data in dashboards that can be accessed by the engineering, data science, game development, and finance teams. These teams can use the dashboard to view detailed information about the normalized units associated with Amazon EC2 reservations in AWS Cost Explorer, which makes it simple to understand how Amazon EC2 Reserved Instances are applied to usage.

Optimizing Costs by Drilling Down into Real-Time Data and Using Unit Metrics
Wildlife Studios is taking advantage of AWS Cost Explorer and the AWS Cost & Usage Report to enable transparency and deeper visibility into cloud spend. For example, the company can view Amazon EC2 cost per normalized unit data for the previous year and forecast how much spend is likely over the coming year. With improved forecasting capabilities, Wildlife Studios can make better decisions, such as choosing which Reserved Instances to purchase. "We can better understand our AWS usage and spend by relying on the AWS Cost & Usage Report and AWS Cost Explorer. We now have transparency around our total AWS usage, and we can also drill down into costs for each business unit," says Farha.
Using a series of business value key performance indicators (KPIs), Wildlife Studios is now able to analyze AWS costs per game session; total AWS costs per active user by day, week, or month; and unexpected costs or usage. As Farha says, "In Cloud Financial Management, you should try to focus on AWS resources used instead of just following the absolute cost. Considering that, we are increasing the team responsible for measuring our KPIs and implementing the necessary policies and automation."

Reducing Amazon EC2 Spend per Unit by 45%
Based on insights gleaned from cost and usage analysis, Wildlife Studios decided to start using a managed service offered by Spot by NetApp to move its gaming application to Amazon EC2 Spot Instances. Using Spot Instances and cost optimization, the company is saving millions of dollars annually. "We were throwing away money before we started using Amazon EC2 Spot Instances and insights from the AWS Cost & Usage Report," says Farha. "Now, we have reduced our Amazon EC2 spend per unit by 45 percent. Only 20 percent of our instances run on demand, with the rest being discounted by Reserved Instances or Savings Plans, or run on Spot Instances."

Growing Faster in a Competitive Industry
Wildlife Studios is increasing business agility and improving the efficiency of its cloud usage. "We need to grow faster than we did before and be more aware of what we're spending on cloud as we grow. We can do both of those things by building our Cloud Financial Management capabilities," states Farha. "The gaming industry is very competitive and moves very quickly. If we develop a game, but another company launches their game a month earlier, we lose. By implementing Cloud Financial Management best practices, increasing cost and usage visibility, and optimizing how we use AWS, we are able to reinvest those savings into developing great games and distributing those games more widely."

To learn more, visit the AWS Cost Management page.

---
About Wildlife Studios
Wildlife Studios is a gaming company that develops and publishes mobile games for players across the globe. Founded in Brazil in 2011, the company is known for popular game titles such as Zooba and Tennis Clash.

Benefits of AWS
Optimizes costs by using real-time AWS cost and usage data
Gains better visibility into cloud spend
Reduces Amazon EC2 spend per unit by 45%
Invests more resources into game development and distribution
---
AWS Services Used
---
Get Started
Companies of all sizes across all industries are transforming their businesses every day using AWS. Get started with your own Cloud Financial Management journey today.