AWS Regions in Canada
Tens of thousands of active customers in Canada use Amazon Web Services (AWS) to innovate, grow their business, and reduce costs in a flexible, secure, scalable, and reliable way.
Coming soon: AWS Canada West (Calgary) Region
We are excited to be expanding our footprint in Canada. Our second Canadian Region is coming to Alberta in 2023/early 2024, and will consist of three Availability Zones (AZs) at launch.
The new AWS Canada West (Calgary) Region will empower even more developers, startups, and enterprises, as well as government, education, healthcare and nonprofit organizations, to run their applications and serve end users from data centers located in Canada.

---
AWS Canada West (Calgary) Region and AWS Canada (Central) Region
AWS Canada Regions
In 2016, we launched the AWS Canada (Central) Region, adding more capacity in 2020 to meet demand.
It now consists of three Availability Zones. AWS customers focused on high availability can design their applications to run in multiple Availability Zones to achieve even greater fault tolerance.
The AWS Canada Regions enables customers with data residency preferences to securely store data in country.
---
The Infrastructure of the AWS Canada Region
AWS has the concept of a Region, which is a physical location around the world where we cluster data centers. We call each group of logical data centers an Availability Zone. Each AWS Region consists of multiple, isolated, and physically separate AZs within a geographic area.

An Availability Zone (AZ) is one or more discrete data centers with redundant power, networking, and connectivity in an AWS Region. AZs give customers the ability to operate production applications and databases that are more highly available, fault tolerant, and scalable than would be possible from a single data center.

All AZs in an AWS Region are interconnected with high-bandwidth, low-latency networking, over fully redundant, dedicated metro fiber providing high-throughput, low-latency networking between AZs. All traffic between AZs is encrypted.

To deliver content to end users with lower latency, Amazon CloudFront uses a global network of 275+ Points of Presence (218+ Edge locations and 12 regional mid-tier caches) in 90+ cities across 47 countries. In Canada, there are five Amazon CloudFront edge locations in Vancouver, Toronto, and Montreal.

The Amazon Web Services (AWS) Global Infrastructure delivers a cloud infrastructure that organizations can depend on—no matter their size, changing needs, or challenges. Learn More »

Resources you can use right now
AWS Economic Impact Study
The Amazon Web Services (AWS) Economic Impact Study provides an overview of existing and planned AWS infrastructure investments in Canada, and the substantial economic benefits AWS investments create for the Canadian economy.

Read more »
---
Featured Customers in the Canada Region
Read how AWS allows our Canadian customers to trade capital expense for variable expense, and innovate more rapidly using the latest AWS Services and Technologies.

---
AWS Partner Network (APN) in Canada
More than 90% of Fortune 100 companies and the majority of Fortune 500 companies, and thousands of government entities use AWS Partner solutions and services. AWS Partners are uniquely positioned to help your business take full advantage of all that AWS has to offer.
Get in touch with AWS Partners in the Canada to help accelerate your cloud journey.
---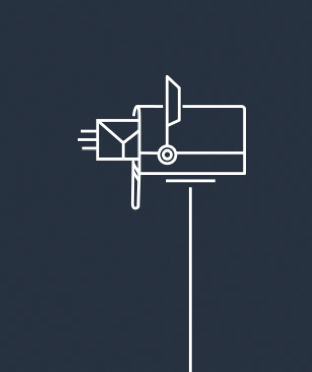 Resources and Support
Have a question that needs an answer from Business Support, Professional Services, or an AWS Account Manager?