The AWS Shared Responsibility Model

Featured AWS Security Competency Partner Offers

Amazon Web Services (AWS) places security at the heart of every offering to help you fully realize the speed and agility of the cloud. AWS integrates comprehensive security controls, superior scaling visibility, and automated security processes into its cloud infrastructure to enable a secure foundation on which you can build.
The Shared Responsibility Model makes it easy to understand your choices for protecting your unique AWS environment, and it provides you with access to resources that can help you implement end-to-end security quickly and easily.
Featured AWS Security Competency Partners
Choose from the many cloud-ready software offerings from AWS Security Competency Partners, like Check Point, Rapid7, Trend Micro, and Palo Alto Networks, and maintain the highest standards of data security in the cloud.
The nature of the shared model, along with the robust offerings from AWS Security Competency Partners, empower you with the clarity, flexibility, and control you need to build on the cloud with the utmost confidence.

How Morningstar Uses Rapid7 to Monitor Risk Across 200+ AWS Accounts

In this live webinar, learn best practices on how Rapid7 InsightVM and the Insight Agent improves communication between security and development teams—a must for organizations with large AWS footprints.

How Best Friends Animal Society Shifts-Left with Security Strategy on AWS Serverless Infrastructure

Find out how non-profit, Best Friends Animal Society, went all-in with AWS and the help of Check Point, to enhance application security and work toward the mission to save shelter animals.

Check back soon to register for our upcoming live webinar with Trend Micro.
Automating your Cloud Compliance Journey in 6 Steps

Read the eBook to access the six steps Check Point developed to help you better assess, understand, and automate your compliance journey on AWS.
Automated Security at the Speed of DevOps

Discover best practices for integrating security within your DevOps processes. Learn how Trend Micro can simplify and improve visibility across your hybrid and container environments.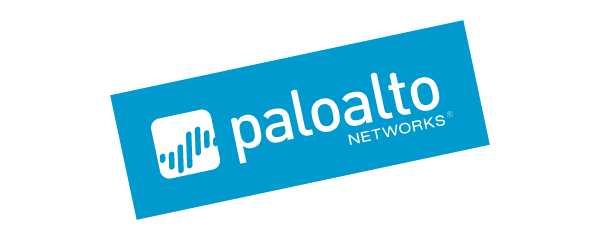 How to Achieve Cloud Compliance with Prisma Public Cloud

Learn how Prisma Public Cloud continuously monitors cloud environments and simplifies the task of managing compliance, therefore enabling Practice Fusion to build their products on AWS faster.

Benefits of Security Solutions on AWS

Comprehensive Security and Compliance Controls

AWS regularly achieves third-party validation for thousands of global compliance requirements that we continually monitor to help you meet security and compliance standards for finance, retail, healthcare, government, and beyond. You inherit the latest security controls operated by AWS, strengthening your own compliance and certification programs, while also receiving access to tools you can use to reduce your cost and time to run your own specific security assurance requirements.

Select from the Largest Ecosystem of Security Partners

Extend the benefits of AWS by using security technology and consulting services from familiar solution providers you already know and trust. We have carefully selected providers with deep expertise and proven success securing every stage of cloud adoption, from initial migration through ongoing, day-to-day management. Easily find, buy, deploy, and manage these cloud-ready software solutions, including software as a service (SaaS) products, in a matter of minutes from AWS Marketplace. These solutions work together to help secure your data in ways not possible on-premises, with solutions available for a wide range of workloads and use cases.


Automate and Reduce Risk with Deeply Integrated Services

Automating security tasks on AWS enables you to be more secure by reducing human configuration errors and giving your team more time to focus on other work critical to your business. Select from a wide variety of deeply integrated solutions that can be combined to automate tasks in novel ways, making it easier for your security team to work closely with developer and operations teams to create and deploy code faster and more securely.

Watch More AWS Security Competency Partner Webinars On-Demand
Interested in learning more? Check out our library of on-demand webinars.