The AWS Shared Responsibility Model

Featured APN Security Competency Partner Solutions

Amazon Web Services (AWS) and the AWS Partner Network (APN) places security at the heart of every offering to help you fully realize the speed and agility of the cloud. AWS integrates comprehensive security controls, superior scaling visibility, and automated security processes into its cloud infrastructure to enable a secure foundation on which you can build.
The Shared Responsibility Model (SRM) makes it easy to understand your choices for protecting your unique AWS environment, and it provides you with access to resources that can help you implement end-to-end security quickly and easily. Choose from the many cloud-ready software solutions offered by AWS and APN Security Competency Partners to meet the highest standards of data security in the cloud. The nature of the shared model, along with the robust offerings from APN Security Competency Partners, empower you with the clarity, flexibility, and control you need to build on the cloud with the utmost confidence.
Featured APN Competency Partners
Optimize the Security of Your Containerized Environment
Learn how SailPoint gained a holistic view into their cloud infrastructure, plus how you can enable your Security and DevOps teams with in-depth insights into AWS infrastructure to make actionable, data-driven decisions to reduce risk.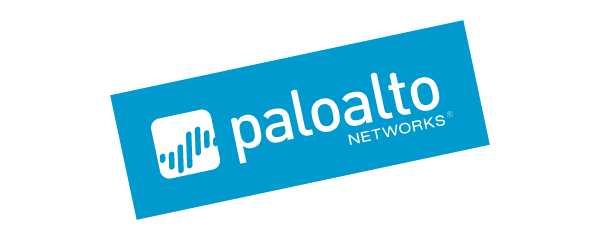 How You Can Build Trust Between Your Security And Developer Teams
Discover how Informatica leveraged RedLock, Palo Alto Networks' security and compliance solution, to help build security earlier in the development process so vulnerabilities could be remediated faster.


End-to-End Security Visibility Into Your Environments With Splunk and AWS
Learn how Experian leveraged Splunk Cloud to deliver log data in near real-time to their operations teams for analysis and monitoring, roll out updates faster, create reusable features to deploy in multiple customer environments to scale with their business, and ensure adherence to security and compliance standards.
Automate Container Security Using DevOps Processes on AWS With Trend Micro
Find out how Pivvot leverages Trend Micro Deep Security and AWS to meet their security, compliance, and customer requirements efficiently so they're able to focus more on customer enablement and business growth.

How Ancestry Manages Risk in Their Application Environments With Qualys on AWS
Learn about the Qualys consolidated stack of security and compliance applications. Also discover how Ancestry.com uses Qualys Cloud Platform on AWS to continuously assess their development and production environments, communicate risk, and reduce vulnerabilities in their applications.
Benefits of Security Solutions on AWS

Comprehensive Security and Compliance Controls

AWS regularly achieves third-party validation for thousands of global compliance requirements that we continually monitor to help you meet security and compliance standards for finance, retail, healthcare, government, and beyond. You inherit the latest security controls operated by AWS, strengthening your own compliance and certification programs, while also receiving access to tools you can use to reduce your cost and time to run your own specific security assurance requirements.

Select from the Largest Ecosystem of Security Partners

Extend the benefits of AWS by using security technology and consulting services from familiar solution providers you already know and trust. We have carefully selected providers with deep expertise and proven success securing every stage of cloud adoption, from initial migration through ongoing, day-to-day management. Easily find, buy, deploy, and manage these cloud-ready software solutions, including software as a service (SaaS) products, in a matter of minutes from AWS Marketplace. These solutions work together to help secure your data in ways not possible on-premises, with solutions available for a wide range of workloads and use cases.


Automate and Reduce Risk with Deeply Integrated Services

Automating security tasks on AWS enables you to be more secure by reducing human configuration errors and giving your team more time to focus on other work critical to your business. Select from a wide variety of deeply integrated solutions that can be combined to automate tasks in novel ways, making it easier for your security team to work closely with developer and operations teams to create and deploy code faster and more securely.

Watch More AWS Partner Security Webinars On-Demand
Interested in learning more? Check out our library of on-demand webinars.