Whether it's just a few words or large volumes of text, Amazon Translate scales easily as your translation needs grow. Learn how our customers are using Amazon Translate to localize applications and content, and accelerate their translation workflows.

Siemens, an industry, energy, and healthcare conglomerate based in Germany, uses Amazon Translate to conduct internal employee surveys. Given the 50+ languages spoken by their 377,000 global employees, the organization could previously only afford to conduct employee surveys once a year—a problem that Amazon Translate has rendered moot.
"With a solution using AWS machine learning technologies, we went from waiting months for human survey processing to just two weeks' turnaround time. In addition to seeing results faster, we are also finding much more value because most responses can be translated and then automatically sorted by topic for faster absorption by busy executives."

Christoph Malassa - Head of Analytics and Intelligence Solutions, Siemens

Protagonist helps organizations communicate more effectively through a data-driven understanding of public discourse, using natural language processing (NLP), machine learning (ML), and human expertise to surface, measure, and track the narratives that matter.

"Protagonist helps organizations understand narratives - the beliefs and assumptions that shape their audience's opinions and actions - using our own natural language processing solution. Up to this point, we've been limited to analyzing English-only content. Amazon Translate has changed that for us, enabling us to analyze narratives in languages beyond English. This has opened up a wide range of customers and opportunities that we couldn't have accessed before."
Bryan Pelley - COO, Protagonist
CaptionHub offers a captioning platform that simplifies the production workflow and putting you back in charge, giving you control of how you communicate with video.

"CaptionHub uses multiple machine transcription and translation services but AWS leads the space with its comprehensive coverage and acceleration in language development, as well as its depth of infrastructure services and breadth of expertise in partner network support. This makes AWS an ideal choice for CaptionHub as a core technology partner. Using Amazon Translate and Amazon Transcribe, CaptionHub helps it users produce perfectly transcribed, timed and styled captions for video content for the world's largest and best-known household brands, faster than any other solution in the market. Using AWS AI services, CaptionHub customers are able to cut as much as 87% of their subtitling production time, as well as reduce their overall production costs by as much as 50%. We're really excited about how AWS will continue to evolve and enable our offering for a wider range of clients and use cases."
James Jameson - Commercial Director, CaptionHub

Causality Link helps investment research professionals make smarter decisions by better understanding the "causal links" between their holdings and various market indicators
"At Causality Link, we strive to collect and aggregate the wisdom of crowds from a broad set of diverse publications worldwide. To reach global markets and audiences, we needed a very scalable and affordable solution that we could depend on to translate terabytes of text while preserving references to financial indicators, events, and the causal links experts point to as the most important factors driving them. We are fortunate to have staff whose primary languages include French, Dutch, Spanish, and Hindi, and after benchmarking solutions technically and qualitatively, Amazon Translate was the clear winner."

Eric Jensen, CTO & Co-Founder, Causality Link

Hotels.com is a leading online accommodation booking website with all the information needed to book the perfect stay.

"At Hotels.com, we are committed to offering all of our customers the most relevant and up to date information about their destination. To achieve that, we operate 90 localized websites in 41 languages. We have more than 25M Customer reviews and more are coming in every day, making a great candidate for machine translation. Having evaluated Amazon Translate and several other solutions, we believe that Amazon Translate presents a quick, efficient and most importantly, accurate solution. We want to take advantage of the latest advances in machine learning and the transition to Neural engines to further personalize and localize our reviews, and generally improve our customer experience. Amazon Translate is a step forward in that direction."
Matthew Fryer - VP and Chief Data Science Officer, Hotels.com

PubNub is the leading provider of real-time APIs for building chat, device control, and real-time mapping apps.
"At PubNub, we've found that chat and collaboration has emerged as a dominant use case across our global customer base, with increasing demand for multilingual user experiences. We are excited to bring the innovative power of Amazon Translate to PubNub ChatEngine™, a complete framework for chat and serverless deployment. Combined with other AI offerings like Amazon Polly (text-to-speech), Amazon Comprehend (NLP), and Amazon Lex (chatbots), this will help make chat apps smarter and ultimately make it easier for our customers to grow their businesses internationally through high-performance and localized chat functionality."

David Hegarty - Director of Product Management, PubNub

BLEND is one of the world's largest online translation agency, offering professional translation services to thousands of business customers worldwide, 24/7/365.

"Customer demand for customized Neural Machine Translation (NMT) is continually increasing due to the cost savings it brings. We were one of the first to try Amazon Translate ACT and have found that ACT provides the best translation output for many language pairs. Training and maintenance are easy with ACT, and the Translate API seamlessly integrates with the BLEND platform. The pay-per-translate model also helps our clients, big and small, get translation output that is tailored to their requirements without paying for custom-trained models."

Yair Tal – CEO, BLEND

Lionbridge is one of world's largest language services provider offering industry-leading translation and localization services and highly scalable global marketing solutions.

"Today's digital businesses are pressured to produce ever more content, faster, and with greater relevance. Human translators armed with machine translation help companies localize more content, faster, more affordably and into more languages. Based on our experience, pairing Amazon Translate with a human editor, we believe we can produce cost efficiencies by up to 20 percent.

Ken Watson - CTO, Lionbridge
Headquartered in Sydney, Australia, Isentia is a leading media-intelligence provider for the Asia-Pacific region. Isentia's products help customers make more informed and timely business and communication decisions.

"At Isentia, we built our media intelligence software in a single language. To expand our capabilities and address the diverse language needs of our customers, we needed translation support to generate and deliver valuable insights from non-English media content. Having tried multiple Machine Translation services in the past, we are impressed with how easy it is to integrate Amazon Translate into our pipeline and its ability to scale to handle any volume we throw at it. The translations also came out more accurate and nuanced and met our high standards for clients."
Andrea Walsh - CIO, Isentia
Enetpulse is a leading provider of sports data solutions to some of the biggest brands in gaming and media across the globe. The company offers sports data products, including sports data feeds or API services; and sports data solutions, such as live scores and results data.

"Enetpulse offer data related to 30-plus types of sports to more than 150 media companies around the world. We translate over 1 million objects that pertain to a wide array of sports. While we have professional translators in-house, doing manual translation is time-consuming and not scalable. Amazon Translate provides us with high-quality machine translation that requires little post-editing. This helps increase our professional translator efficiency, thereby reducing costs and turnaround times."
Mads Møllegaard - CTO, Enetpulse

TourRadar is a travel marketplace to connect people to life-enriching travel experiences.

"Since it was launched, TourRadar only offered tours and content in English. As the company grew, we saw an opportunity to expand our offering to non-English speaking customers. This was our first content translation effort and we knew manual translations would not be a viable option in terms of cost and time to market. The ease of use, extensive capabilities and simple integration with other AWS services and our Translation Management solution were the critical aspects that led us to choose Amazon Translate as our preferred machine translation service.

The initial proof of concept was successfully executed within a few hours and we were ready to go live within a few weeks with German language translations. With Amazon Translate we will be able to scale into new markets at a much faster pace and help us achieve a truly global reach."
Alberto Azambuja - Product Manager for TourRadar

Reveal supports legal, risk and compliance teams with AI-powered, end-to-end cloud software to manage eDiscovery and accelerate review.
"At Reveal, we believe that legal, risk and compliance teams across the globe deserve access to cost-saving, AI-powered technology regardless of their native language. That's why we've incorporated Amazon Translate's innovative capabilities to provide multi-lingual interfaces, automatically detect more than 100 languages within documents, and provide instantaneous on-the-fly translation. With additional enhancements from Amazon Transcribe and Amazon Rekognition, Reveal delivers users an effortless and seamless experience to accelerate eDiscovery, derive actionable insights, and achieve better legal outcomes."

George Socha, Esq., CEDS Senior Vice President of Brand Awareness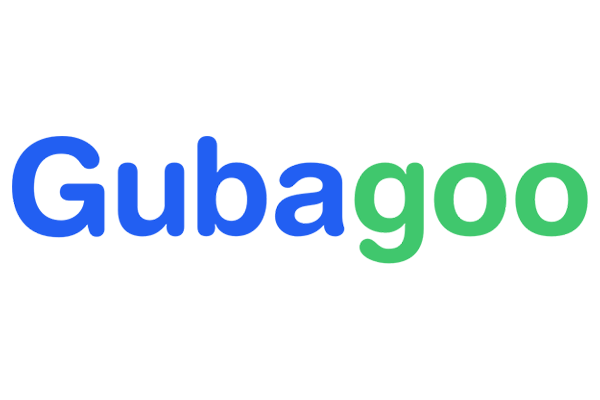 Gubagoo is the leading provider of advanced customer communication solutions for automotive. Their live chat, text, video, Facebook Messenger and Marketplace solutions enable dealerships to engage with customers in real-time with relevant information and help to increase customer satisfaction and sales.

"As more dealerships adopted ChatSmart, we realized that more than 10% of conversations were in a language other than English. We tested different machine translation services and found that Amazon Translate delivers 2X faster performance and costs 25% less than competitive solutions. With Amazon Translate we can now successfully serve dealerships that sell to non-English speaking consumers. For example, our dealership clients in Puerto Rico have 100% of their chats translated into Spanish of which 48% have converted into leads. The translation is so natural that it is difficult for consumers to tell that they are chatting with a non-Spanish speaker."

Ilia Alshanetsky - CTO, Gubagoo

The University of Sheffield's Natural Language Processing group is one of the largest and most successful research groups in Europe, leading research in the areas of speech, language, knowledge and information processing, machine learning, among other areas.
"We have been using Amazon Translate in its preview version via its API. It achieved remarkably good translation quality for all of the language pairs we tested: English into Portuguese, French, German and Chinese. The quality is superior, or at least comparable, to that of other online translation systems. While we had originally planned to translate Amazon product related data only, we tested the service on other types of data, such as user generated how-to content on various domains, and were equally impressed by the system's ability to accurately translate such data. We have decided to use Amazon Translate to support several of our research projects, including collecting translations to be annotated to build quality estimation models, and to be post-edited for a high-quality parallel corpus."
Frédéric Blain - Machine Translation Researcher, University of Sheffield

Regatta is an industry leading, family-owned outdoor clothing company which has been established in the United Kingdom since 1981. Regatta is the parent company to the brands; Regatta, Dare2b, Craghoppers and Hawkshead.

"As a company governing 4 separate brands, spanning across over 10 international websites, our demand for quick and simple translations is always increasing, from simple static page translations, to entire product feeds. We are always testing new ways to automate the translation of our websites. From our experience, Amazon Translate is the most accurate, most effective translation tool we have used. For French, we have our translations proof read by native speakers, those of which complement the translations on their fluidity, grammar and flawless accuracy."

Blaine Hevingham - DevOps, Regatta Ltd

Omelas prevents security threats emanating from the online information environment.

"We track the online chatters and behaviors of non-state actors, proxy groups, and adversarial states, empowering corporate clients to protect their physical assets and government clients to safeguard their national security. By using Amazon Translate, we get accurate translations of data in English for analysis and provide a more comprehensive view for large enterprise customers. We are currently translating 50 percent of data and expecting to grow that by 7 times at the end of 2019 due to increased customer demands."

Ben Dubow - CTO, Omelas

The BioDigital Human is the world's first virtual body platform offering a better, visual and interactive format for understanding health and medicine.

"BioDigital's customers operate globally and providing a scalable way to augment our 3D visualization with descriptions in multiple languages has always been a hurdle. We've been using primarily AWS, including Cloudfront, backed by S3 and EC2 origins, to deliver content to users around the world. We deliver geometry data with Elasticache, EC2, and RDS to store and search content and user data.
Historically, automated translation never handled medically terminology well, but early use of Amazon Translate, supported by Lambda for image processing and translation workflows, shows that this service setup handles complex terms across six languages naturally, and therefore provides our customers with a way to share and collaborate across regions. We anticipate Translate will cut the time required to do the translations manually by 80%."
Frank Sculli - CEO, BioDigital
Wetu is a travel content & distribution provider that produces high quality, visual itineraries with up-to-date content that helps drive more successful engagement and higher conversion rates in less time for tour operators, travel agents and DMCs.

"We help increase exposure of accommodation, activity, restaurant and day tour suppliers and better match their services to modern traveler demands. Global travelers expect high quality, accurate information in their own language. For companies that service multiple markets, acquiring, updating and distributing that content in multiple languages is expensive and time consuming. Our centralized database of up-to-date travel information uses Amazon Translate to make relevant content available to our clients in any language they need. Since launching, we've seen an instant 40% increase in the number of foreign language travel itineraries being sent. This ties closely into increased conversion rates and revenue growth for our customers - a win for everyone involved."
Gareth Saul - CTO, Wetu

Verint is a global leader providing actionable intelligence that empowers organizations to simplify, modernize and automate their customer engagement.

"When organizations can quickly anticipate, respond to and take action for their customers, everyone wins. By leveraging Verint's Agent Desktop Chat integrated with Amazon Translate, we offer companies global flexibility, providing load balancing across call centers and driving cost reduction through consolidation and removal of multilingual resource dependencies. Companies may save money by supporting customers from anywhere in the world and reducing dependency on in-country native speakers—and they gain the opportunity to improve customer satisfaction and retention by responding faster to customers in their own language, 24x7. With Amazon Translate in our workflow, existing Verint knowledge and response templates can be translated in real time, reducing risk and delighting customers."
John Bourne - SVP Global Channels and Alliances, Verint

At SyncWords, we love to innovate, automate, and create solutions for our customers that push the envelope and deliver performance, value, and quality over traditional methods.

"By leveraging Amazon Translate in SyncWords Live Translation we can transform real-time captions, generated by human captioners or ASR, into live subtitles in over 40 languages, and deliver them to broadcasters and live streaming platforms. Broadcasters see cost reductions of 75% or higher, compared with simultaneous human translation, while improving translation coverage by up to 40%, and reducing latency by over 40% on average. SyncWords also leverages Amazon Translate in our offline subtitling automation, in combination with our own SyncWords AI, to create well formed, perfectly timed foreign language subtitles which reduces the effort in media localization projects by half. We continue to build on solutions that leverage effective machine translation which has improved dramatically in the recent past and shows tremendous promise for the future."
Sam Cartsos - Co-Founder and Senior Partner, SyncWords

ADRI provides cloud-based services that allow researchers to store, share, and access Arabic academia.

"We created an academic repository for scholarly content in Arabic to encourage experimentation and diversity of thoughts toward finding solutions to assist Arabic scholars. To achieve this, we chose Amazon Translate that produces highly accurate translations automatically for real-time English to Arabic translation for content. As a result, our platform was selected by The Informational Telecommunication Union (ITU), a branch of the United Nations for deployment in 14 universities as part of a program for the digital inclusion of the Arabic universities in the Least Developed Countries (LDCs) of MENA region."
Ali Mazraeh - CEO, ADRI

EBANX is a leading global fintech company that offers end-to-end payment solutions for global digital commerce merchants that want to start or increase sales in Latin America.

"Our EBANX Track platform gathers delivery status information of parcels ordered by Latin American consumers that were purchased on international websites. We use Amazon Translate to translate and localize delivery status information that comes in different languages from different couriers around the globe. This allows our users to have better visibility when they track their packages from international websites and helps us provide a better customer experience."
Ramez Mawad - Track Product Manager, EBANX

Lexbe drives cost efficiencies in data-intensive electronic discovery for law firms, corporations, and in-house legal departments. The Lexbe solution includes language translation services to support cross-border and multilingual legal matters--the demand for which is increasing with globalization. Lexbe recognizes the value of machine translation to help fulfill that growing demand, but it's important to maintain not only speed but also accuracy. Having compared the translation APIs from 3 major service providers, including Amazon Translate, Lexbe selected Translate because of its superiority in both speed and accuracy.
"The innovation AWS demonstrates with neural networks delivers continuous improvement. We feel good about using a service that is improving over time, and we appreciate that we don't have to do a code change to take advantage of these improvements. Our customers laud the value we provide, as the machine translation helps organizations to control costs and maintain control by not having to engage resources in multiple countries."
Karsten Weber - CTO Lexbe Inc.