---
Service Catalog allows us to provision new environments that are created the same way every time and adhere to all the standards we require.
"Spring Venture Group was new to AWS and needed a trusted partner to help navigate the space and employ best practices," says Gregg Freeman, principal architect for Spring Venture Group. Nick Hachman, director of IT operations, explains, "We were a small IT department and used on-premises architecture to host our applications. We were using containerized apps but wanted to increase our platform's reliability and reduce our infrastructure management. We needed a partner with expertise meeting the regulatory and security demands of our industry. That's why we looked to Logicworks."
Logicworks is a Premier Consulting Partner in the AWS Partner Network (APN). It holds AWS competencies in DevOps, Healthcare, and Marketing & Commerce. "Our customers come from regulated industries concerned with security and compliance. They rely on Logicworks as an expert in building and operating these environments," says Steve Zeller, vice president of product marketing at Logicworks.
Spring Venture Group's IT department needed two to three months to deploy new servers in its on-premises data centers. Additionally, the environment setup was non-standard, creating multiple environment types, each with its own processes and configurations. The company knew the business could grow faster with the right architecture. Speed and standardization would be key in the adoption of any new process.
Logicworks, an AWS Service Catalog partner, uses AWS Service Catalog to create ready-to-use repositories of custom-built AWS environments. Its products allow customers to easily launch new environments with approved security and resiliency configurations. With the help of Logicworks, Spring Venture Group now provisions new environments in minutes with guaranteed standardization. "Service Catalog allows us to provision new environments that are created the same way every time and adhere to all the standards we require," says Hachman.
Hachman describes how Service Catalog simplifies the company's use of Amazon Elastic Compute Cloud (Amazon EC2) to scale compute capacity. "One of our most frequently used Service Catalog products is a standalone Amazon EC2 instance that adds servers into production," he says. "It builds the instance, ensures all needed resources are put on the right subnets, contains the correct storage volumes, and implements all required authentication mechanisms." He describes the company's use of Amazon Elastic Container Service (Amazon ECS), a container-orchestration service, for containerizing apps. "Our second-most-frequent Service Catalog product creates a new Amazon ECS cluster and is used to set up Auto Scaling groups and the associated infrastructure to manage the cluster."
Process standardization was essential, but so were time savings. "We input parameters into Service Catalog and, an hour or so later, have a production-ready cluster. This is a big accelerator for us. Even at an accelerated pace, each environment is set up in a standard way," says Hachman.
Freeman notes, "Under the business associate agreement [BAA], our company is required to secure client information. Using Service Catalog, our infrastructure can only be built using components covered under the Amazon HIPAA BAA. Using Service Catalog makes our audit responses easier and shows our due diligence to regulators and our business partners."
Compliance is a top concern in this sector, as is securing personal health information. Logicworks helped Spring Venture Group understand compliance responsibilities and map HIPAA controls to appropriate security configurations. "For us, security is paramount. With Service Catalog, we use AWS Identity and Access Management roles to automate role creation and give us control over how permissions are created and assigned. Defining permissions via a template increases our security posture and removes the risk of human error," says Freeman.

The shift to the AWS Cloud gave the Spring Venture Group IT team time for what matters most: agility and product delivery.
Freeman says: "The infrastructure support from Logicworks means someone is monitoring our infrastructure and alerting us around the clock. They take care of time-consuming details like backups, logging, and OS patching. Logicworks makes AWS management easy and allows us to focus on application development." The company's use of fully managed AWS services—AWS Lambda, Amazon API Gateway, Amazon Simple Queue Service (Amazon SQS)—has enabled Spring Venture Group to focus on its strengths. Development staff can create or maintain services without the need to focus on the underlying infrastructure components.
"Managing on-premises infrastructure comes with a lot of overhead," says Hachman. "To support the growth of this business would have required a large team of infrastructure engineers. Even with a large team, we would still be operating more slowly than the business wanted. There's no way to deliver those capabilities as fast as can be done with AWS Cloud services."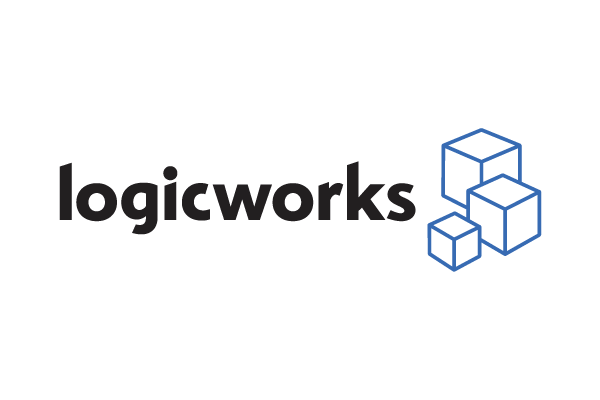 Logicworks is a cloud automation and managed service provider. As a Premier APN Consulting Partner, Logicworks helps customers plan, build, and operate AWS infrastructures. The company specializes in highly regulated industries such as financial services, healthcare, and retail and holds competencies in DevOps, Healthcare, and Marketing & Commerce.