ShikshaLokam Empowers 150,000 Public Education Leaders in India with Training Platform on AWS
Improving access and quality of education is a priority for rapidly growing nations like India. However, the human and financial resources required to achieve this can be scarce, given competing interests for a share of shrinking national budgets. Expenditure on education in India, for example, was below 3.5 percent of GDP in 2020–2021, compared to a global average of 4.2 percent.
Non-governmental organizations (NGOs), such as ShikshaLokam, have stepped in to help fill the resource gap and improve India's education system. ShikshaLokam is a philanthropic organization working with various state governments and local NGOs to provide capacity development to school leaders such as principals. Since 2017, the organization has been pursuing its mission to catalyze education leadership development through its programs, solutions, and open digital infrastructure.

AWS has proven to be a reliable, scalable infrastructure provider that consistently meets our growing requirements with no disruption of service."
Khushboo Awasthi
Chief Operating Officer, ShikshaLokam

Providing Scalable, Open-Source Technology Solutions
Currently, ShikshaLokam works with more than 10 NGOs across eight states in India to identify the needs of schools and their leaders, and to deliver on-demand digital learning and improvement programs. Explains Khushboo Awasthi, chief operating officer at ShikshaLokam, "We provide open-source technology solutions that educators and NGOs can use to design programs at scale. End users can pick up or adapt any context-based self-learning resources, observations, assessments, and upskilling projects. We have a community of contributors who create core materials continuously."
Solutions from ShikshaLokam can take various forms, such as courses, videos, quizzes, workbooks, simple observations, and school assessments, which users can access via a mobile app. Because many educators lack access to a computer at school or consistent internet connections, these solutions are available even when the app is offline. Users simply require a network connection when they access ShikshaLokam's apps to download coursework and can continue with learning on-the-go wherever it's convenient.
Deploying Microservices for 99.5% Uptime and Automatic Failover
To build its digital platform, ShikshaLokam uses the cloud-based, open-source Sunbird data center infrastructure management (DCIM) solution and Amazon Web Services (AWS) for hosting its Sunbird infrastructure. The organization selected AWS for its reliability and scalability, as well as positive feedback from other NGOs using AWS in India. Since beginning its journey with AWS in 2019, ShikshaLokam has experienced 99.5 percent or higher uptime.
On the technology backend, ShikshaLokam relies on Amazon Elastic Compute Cloud (Amazon EC2) instances for resizable compute capacity and has set up a microservices architecture using Kubernetes clusters. Containers and Kubernetes facilitate scaling and a building-blocks approach to support new functionalities and programs that contributors regularly add to the learning platform. The organization uses Amazon Elastic Container Service (Amazon ECS) for microservices orchestration, which also offers automatic instance failover during peak utilization hours on school days.
"The use of Amazon ECS is key to ensure the scalability of programs. When multiple programs are rolled out simultaneously by different partners, our system experiences a surge in concurrent sessions. The flexibility of AWS has allowed us to scale up capacity yet maintain availability and reliability during peak times," explains Vijayashree Urs, senior consultant technology at ShikshaLokam.
ShikshaLokam empowers key players in education such as civil society organizations (CSOs) and government bodies to drive leadership programs. Part of this program involves access to learning resources such as assessments, as well as different forms of reports. The organization is using Amazon Simple Storage Service (Amazon S3) to store development content and analytics data for reporting.
Optimizing Resource Utilization and Reducing Costs by 20%
ShikshaLokam also leverages internal reporting functions such as AWS Cost Explorer to visualize resource utilization. It uses Amazon CloudWatch to monitor its infrastructure and obtain actionable insights to improve stability and reduce costs.
Each month, ShikshaLokam engineers analyze infrastructure and application usage patterns on AWS. They use this data, alongside information on upcoming development programs, to estimate server capacity and scale up or down accordingly before the following month. Urs says, "Cost savings have been between 15–20 percent on AWS since we started scaling our servers based on usage patterns."
Easing Expansion with Reliable, Scalable Cloud Infrastructure
Looking ahead, the organization aims to work more closely with AWS to set auto scaling parameters for its infrastructure, to further reduce costs and plan for expansion. ShikshaLokam started with 100 users in 2018 and has since grown to more than 150,000 today. In 2021, ShikshaLokam capabilities were made available in India's national education infrastructure, Diksha, which caters to all public schools.
"We believe that a co-creation approach with ecosystem actors such as NGOs and government bodies leveraging open-source, scalable technology on the cloud is key to our mission," Awasthi says. "AWS has proven to be a reliable, scalable infrastructure provider that consistently meets our growing requirements with no disruption of service."
Learn More
---
About ShikshaLokam
ShikshaLokam is a nongovernmental organization (NGO) in India aiming to enable and amplify leadership development opportunities for individuals and institutions in K-12 education systems. It works with more than 10 NGOs in six states to provide open-source leadership training opportunities.
Benefits of AWS
Offers mobile-based solutions such as courses, assessments, and upskilling projects
Facilitates collaboration with open-source contributors
Scales application with automatic failover during peak periods
Ensures uptime of 99.5%
Reduces cloud operations costs by up to 20%
Supports building-block approach with microservices architectures

---
AWS Services Used
More Resources
AWS Customer Success Stories
Organizations of all sizes use AWS to increase agility, lower costs, and accelerate innovation in the cloud.
Fix This
Dive deep into customer stories on the Fix This podcast to discover everything from the importance of tracking sharks to exploring AI-driven art.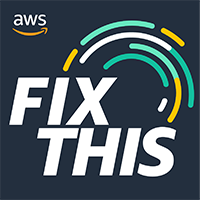 Get Started
Companies of all sizes across all industries are transforming their businesses every day using AWS. Contact our experts and start your own AWS Cloud journey today.