Testimonials
For Security and Compliance, Customers Choose AWS
Healthcare
"Using AWS has made it possible for us to engage our patients more directly—and offer them a reliable and efficient experience."
- Christine M. Swearingen, Executive Vice President

"We were able to get the cloud infrastructure up and running in a record amount of time, at a much lower cost than we could have done ourselves."
- Mark Field, CTO

BMS used AWS to build a secure, self-provisioning portal for hosting research so scientists can run clinical trial simulations on-demand while BMS is able to establish rules that keep compute costs low.

By using AWS, Orion health can scale its platform to handle millions of patient records and build HIPAA-compliant solutions for its customers.

AWS delivers the high availability that is critical to physicians and patients, the scalability to handle sudden surges, and the storage space to enable data mining for research purposes.

"When you're in telehealth and you touch protected health information, security is paramount. AWS is absolutely critical to do what we do today. Security and compliance are table stakes. If you don't have those, the rest doesn't matter."
- Cory Costley, Chief Product Officer

The clinic worked with AWS Certified Partner ClearDATAto ensure that the Healthy Brains Initiative, which gives patients and neurologists a way to enter and analyze information about conditions and activities that affect brain health, meets the clinic's standards for protecting patient privacy.

Healthdirect Australia uses AWS to deliver services quickly across the entire country, including remote areas, while controlling costs and supporting a 300 percent growth in one year in the number of unique visitors to its websites.

"AWS enabled us to launch our application in a very short space of time. We could extend our current environment into the cloud and integrate information from different sources, plus we can scale without incurring huge upfront costs."
- Kevin Aron CEO
"We had heard urban legends about 'security issues in the cloud,' but the more we looked into AWS, the more it was obvious to us that AWS is a secure environment and we would be able to use it with peace of mind."
- Yoshihiro Moriya, Certified Information System Auditor
"We processed 800 samples on 100 nodes. Using our competitor's method, this would have taken more than two full weeks. With AWS, we did it in 60 minutes."
- Jos Lunenberg, Chief Business Officer
After spinning out from Boston Children's Hospital, Claritas had limited budget and needed low-cost IT resources that would allow it to meet HIPAA requirements.

Illumina uses AWS to globally scale its DNA sequencing technologies while driving down costs by 100X and meeting the security requirements of different countries and customers.

By using AWS, Arterys can render MRI scans in 10 minutes or less instead of the industry standard of 90 minutes while making sure its platform meets HIPAA-compliance requirements.

"The flexibility of cloud service allows us to provide the digestible amount of information - just the information that that oncologist needs to treat that patient with precision medicine in a very quick way."
- Jason Gillman, Director of Precision Genomics

"Philips' new hybrid storage solution combines the company's expertise in medical data management with AWS' petabyte-scale data transport service, AWS Import/Export Snowball, to integrate, manage, encrypt and transfer a hospital's entire data repository to the cloud within days, rather than the weeks or months it would take via a wired network."
- Jeroen Tas, CEO of Healthcare Informatics Solutions and Services

"Cloud computing has really been transformational. Our time to launch, our visibility into the environment, our ability to scale the environment, in response to real time things. AWS has enabled us to do things that we could just never do in the traditional data center model we were operating in."
- Jon Booth, Director of Web and New Media

"As a bootstrap startup, the low cost of entry to the AWS services made all the difference in the world. We've grown since then by adding over 80 staff and taking in over $20 million in venture capital, but it's still incredible how much infrastructure we get for so little cost. We're continually innovating and adding services for customers across the country with only two DevOps on staff."
- Tim Kress-Spatz, Co-founder and Chief Product Officer
By using AWS and Docker, Pristine is able to build HIPAA-compliant enterprise-grade products and continue to scale as the company grows.

"AWS has not just been a reliable infrastructure for us, it has also influenced the way we architect our applications. We now design for multiple services all with their independent failovers and backups and that has resulted in much better, dependable apps."
- Siddhartha Nihalani, Head of Engineering

The most convincing argument came from a white paper written by system integrators from several companies in Japan, who noted that financial-service companies using the AWS Cloud experienced practically no security incidents. Kyowa Hakko Kirin realized that if an industry as strictly regulated the financial services industry could operate on the cloud, then it could operate on the cloud safely and reliably as well.

The company built its new HIPAA-compliant health insurance platform and analytics solution on AWS in just three months.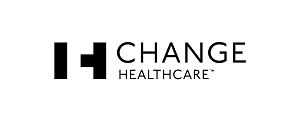 Change Healthcare uses AWS services like Amazon EC2, Amazon S3, Amazon SQS, and Amazon SNS to handle millions of confidential transactions daily from its clients while maintaining with full compliance with healthcare industry regulations, including HIPAA.

"With AWS, DNAnexus enables enterprises worldwide to perform genomic analysis and clinical studies in a secure and compliant environment at a scale not previously not possible."
- Richard Daly, CEO

Financial Services
"Designing for high availability in one's discrete data center is hard—it leads to very complex designs and heavy processes, which tends to make people risk-averse. Using AWS makes it much simpler to design for availability."
- Stephen Orban, Global CTO

By choosing AWS to support Agile principles and practices, Suncorp was able to launch a working virtual private cloud and virtual data center in under three months and plans to move 2,000 applications to AWS Cloud.
"AWS allowed us to store information in a cost effective manner while alleviating the burden of supporting the necessary infrastructure since AWS takes care of that. It really is a win-win for us and our customers."
- Jeff Kimsey, Associate Vice President of Product Management

"Through our partnership with Amazon Web Services, we were able to quickly and repeatedly provision the servers necessary to simulate the targeted user traffic."
- Rob Holcomb, Vice President of Performance Engineering

"GED will be extending its use of TickVault to include compliance and risk data management. We see this as just the beginning of our use of the AWS Cloud and TickVault. We know we will be able to do much more with our financial data as our platform continues its fast growth."
- Pascal Bergeron, Director of Algorithmic Trading
"There was no way we could achieve the security certification levels that AWS has. We have great confidence in the logical separation of customers in the AWS Cloud, particularly through Amazon VPC, which allows us to customize our virtual networking environment to meet our specific requirements."
- Michael Lockhart, IT Infrastructure Manager

"AWS gives Tradeworx the ability to collect and analyze billions of data over years, allowing the SEC to reconstruct any market event, down to the individual record, and analyze more than 3 billion data points in 2.8 seconds instead of weeks or months."
- Arzhang Kamarei, President

Robinhood uses AWS to operate its online business, deliver and update its mobile trading app, securely store customer information and trading data, and perform business analytics.

Using AWS, Pacific Life can quickly scale up additional compute capacity with less cost and IT overhead than by adding to its own data center assets, while benefitting from built-in security features in AWS products that help Pacific Life with compliance issues.

"As we've moved from testing and developing our app to commercialization and regulation, each financial-services client has presented us with a set of third-party security requirements that had to be met before we could go any further. We've been able to point to the AWS platform and reassure potential clients that we're secure in the cloud."
- Jon Bundy, Cofounder
"Flexibility plus the ability to meet our security and compliance requirements made AWS the right choice for us."
- Huegesh Marimuthu, Fund Manager

The Motley Fool moved its Australian operations to AWS, improving page load times by 30 percent.

"We think security and identity and access management done correctly can empower our engineers to focus on products within clear and trusted walls, and that's why we implemented an auditable self-service security foundation with AWS IAM."
- Rob Witoff, Director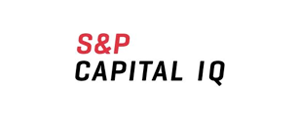 "With AWS, we're able to use SSL to transfer data securely. We use Amazon's Server Side Encryption Support (SSE) to encrypt data stored at rest in Amazon S3 as well."
- Jeff Sternberg, Chief Data Scientist
"AWS has allowed us to focus on what we do best, and that's to develop the application and to be the first core banking provider in the world that runs entirely in the cloud."
- Matthijs Aler, COO

"AWS provides the foundation for the resilient, strong, and flexible online infrastructure that we need while reducing our monthly IT spend by 40 percent."
- Richard Eldridge, Cofounder and COO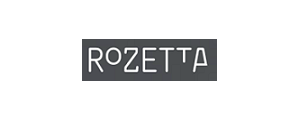 "It is about speed to outcome and cost efficiency. AWS delivers in spades."
- Richard Atkinson, Chief Business Development Officer

"With AWS, we avoided investing in dedicated systems administrators, which would be necessary if we ran a dedicated in-house infrastructure. Instead, we can focus our hiring efforts on developers who can improve the company's applications and system designs."
- Callum Jones, Software Engineer
"From the very first day we completed the transition to AWS, our website was running two to three times faster than before. It now provides a secure environment in which customers can comfortably share their financial information and learn about new opportunities in the world of retirement funds."
- Min Li, IT Project Manager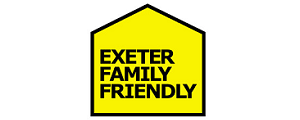 "Insurance is a highly regulated industry where security, governance and compliance are key. Big insurers have large budgets to "tick all the boxes," but it can be more difficult for smaller insurers like us to ensure compliance. Having used AWS previously, I knew the scalability and flexibility of the AWS Could help us to quickly adapt to the changes in the industry"
- Adrian Hodgkinson, Head of IT

"AWS is at the center of our architecture and a key part of delivering our vision of providing global trading technology to clients and customers."
- Tim Reynolds, VP of Information Technology

"We use almost everything from AWS, but we use primarily its security features. We know that our application is secure from its inception."
- Marcus Ferreira, Lead Operations Manager

"Our focus is on being a great digital bank—we don't want to be a great infrastructure shop."
- Joel Fanning, Enterprise Architect
Education
"The capabilities that AWS offers are both more powerful, more scalable, less expensive and also allow different students to be isolated from one another"
- Zachary Ives, Professor of Computer and Information Science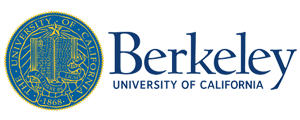 "The greatest advantage we have gotten from AWS is the flexibility. If we had provisioned this and bought our own cluster, within 24 hours of launching we would have already been overwhelmed."
- Adam Oliner, Postdoctoral Scholar

"It is in our best interest to achieve HIPAA compliance for Globus Genomics. Recently, Amazon Web Services started signing BAAs that help us achieve compliance for the analysis services that were built on top of AWS."
- Ravi Madduri, Research Fellow and Project Management

"We could not scale our businesses as seamlessly without AWS cloud services… and we certainly couldn't do it on a global basis."
- Tony Abate, COO

"Moving to Amazon ECS significantly improved our service performance. We reduced service response times in the 99th percentile by 50%"
- Jason Fischl, VP of Engineering
"Amazon Web Services is allowing us to look differently at how we work."
- Alison Robinson, Deputy CIO

"In my opinion, a cloud service is not a cloud service unless its server capacity is theoretically – if not practically – near-unlimited," says South. "We had a rough idea of what our requirements would be in terms of instances and the like, but realized early on that, if we went with a local provider, we might risk overloading their capacity. By using AWS, that's was not going to be a problem."
- Chris South, Head of Dynamic Services
"When we started working with AWS we found the engineering support was top notch. We got answers to our questions quickly. We were able to get good engineering support on the phone almost immediately, and that made a huge difference. That and the fact that it worked."
- Lige Hensley, CTO

"AWS was familiar with security and architecture best practices in education, e-commerce, and other industries, and challenged us on architecture decisions if they thought we were going in the wrong direction. In fact the transition of our systems to AWS enabled us to address some issues regarding our security policies and concepts that we had on our radar for a while, and enabled us to adopt some AWS best practices."
- Erik van Eekelen, Chief Information Officer
"We have various technology platforms, OS, and development environments currently running as our own virtual private cloud environment using Amazon Virtual Private Cloud. We did not want to compromise on the performance or security of our applications, and the breadth and depth of the AWS platform was crucial to give us the confidence in making the shift to the cloud."
- Balakrishna Rao, Chief Information Officer
"Cloud technology is essential to delivering an exciting new modern student experience for our institutions to deliver on student success, We are investing heavily in our strategic collaboration with AWS, a leading cloud infrastructure provider, to deliver a superior user experience for faculty, staff, and more than 18 million students within Ellucian's growing higher education community."
- Toby Williams, Chief Product and Strategy Officer

Steven Stojanovski (Cofounder and CTO) is an information security expert, and he judged AWS to be the safest of the available options when it came to storing sensitive data about a child's educational development and performance.

"The security that AWS has in place is far more reaching and rigorous and thought out than any individual company or university can do themselves."
- Darren Catalano, VP of Analytics

Government
Needing to avoid purchasing expensive hardware and software, the CDC turned to AWS for its low cost, pay-per-use model, high availability, as well as security and compliance practices.

With limited budget and time, the Food and Nutrition Services selected the AWS Cloud to host their application. They were able to purchase services quickly through a pre-negotiated USDA Blanket Purchase Agreement with ESRI.

"In recent years, we solved a bunch of problems for disaster recovery by starting to use AWS because it's very important to have geographic diversity with disaster recovery."
- Jonathan Feldman, CIO

"Cooling problems last summer, leading to server room temperatures of more than 100 degrees, actually prompted LA's switch to AWS."
- Joyce Edson, Assistant General Manager

By using AWS, the State now saves 75% in annual operating costs on its DNS solution when compared to its previous on-premises IT infrastructure.

Being a government agency, LTA worked with AWS to meet all of the required security requirements. LTA began using AWS for web hosting instead of building their own datacenter and experienced a 60% cost savings when compared to an on-premises infrastructure.

"Using AWS, we worry less and spend less time and money on infrastructure. As a result, we can focus more of our attention on content and data quality and on making sure our renewable energy data is discoverable by researchers around the world."
- Jon Weers, Senior Web Strategist

Born out of the internal project called Windy Grid, the City of Chicago expanded the program from emergency response to 311 calls, business licenses, immediate weather concerns, and more.

FCW reported that the DOD chose Amazon Web Services (AWS) for the pilot cloud program because it was the only cloud provider authorized to handle high-risk unclassified data at the highest levels. The DOD is working closely with Amazon to make sure security stays at the forefront of the program.

Energy
To minimize security risk and access to the environment, Hess used an AWS Multi-Factor Authentication (MFA) device for authentication.

"My working assumption a year ago was that the cloud wasn't as secure as a brick data center. Now, I'm convinced it's more secure and there's less risk. We definitely get that from AWS."
- Adrian Heeson, Operations Director

"While the business is incurring about the same costs as in an on-premises environment, the payoff has come in a more secure infrastructure due to the AWS Virtual Private Cloud and security tools, improved redundancy, and a reduced maintenance load."
- Ben Thomas, Operations Manager
Jason Cradit, VP of information systems points to AWS security certifications and the continual innovation of AWS offerings as supporting factors for choosing AWS.

"We chose AWS because its cloud services could deliver our business-critical enterprise applications reliably and cost-effectively, while giving us opportunities to cut delivery times for new products and services and replicate infrastructure environments quickly and easily."
- Glenn Mendoza, Vice President IT

"Given the sensitive nature of the data handled and RWE's stringent data protection policies, compliance certifications—for example, ISO 27001 and ISO 9001—were vital in any technology that RWE chose."
- Martin Goetz, Managing Director

Non-Profit
"By keeping a 24-hour buffer, using Amazon Kinesis provides us with inherent fault tolerance—so, really, we have very little to worry about."
- Brian Jin, CSIRO Software Engineer

"Cost was a big factor, of course, but flexibility and security were also critical. We needed the flexibility to easily scale up servers as we expand, and we also had to make sure the infrastructure was secure because of the important data we store on Genesys and our other sites."
- Alireza Mohammadi, IT System Administrator

"Our data is hosted in Europe, which is crucial for us from a security perspective. With AWS, we have complete control over where and how data is stored, and who has access to it. This control, along with the extensive encryption, means we feel safe. We know the Trust's data is protected."
- Martin Brambley, Director of Managed Service Provider Sirocco Systems

Software
"AWS has a Sydney Region, which is very important to us from a product performance and a latency perspective. Our customers are in Australia and New Zealand, and data sovereignty was also a concern. We also wanted to use a range of flexible cloud services to optimize the ability of the system to meet customer needs"
- Trevor Leybourne, Product Development Manager
"We've reduced overall development time, enabling us to push three times more releases in the same amount of time."
- Cristian Toader, Cloud Services Manager
For security reasons, mytaxi uses a Virtual Private Network connection to its AWS resources, which are a part of Amazon Virtual Private Cloud (Amazon VPC). The company also uses an AWS Support Business plan for quick, competent answers to specific technical questions or advice on new services.

"The fact that we can rely on the AWS security posture to boost our own security is really important for our business. AWS does a much better job at security than we could ever do running a cage in a data center."
- Richard Crowley, Director of Operations

The company decided that using AWS would not only enable it to rapidly add and modify servers, there would also be other benefits, including better performance, lower costs, better security, and greater availability.

"AWS is improving and innovating all the time, and the platform keeps evolving rapidly," says Bar-On. "We're excited to follow AWS into the future."
- Lior Bar-On, Chief Architect

"We do business across various industries, and some of them have very strict requirements regarding data privacy, retention, and security. It certainly helps that AWS carries all these certifications."
- Catherine Lewis, Executive Vice President Technology

Payment Processing
"By leveraging the security best practices of AWS, we've been able to eliminate a lot of compliance tasks that in the past took up valuable time and money."
- Brian Mercer, Senior Software Architect

"We needed to build software with enterprise grade security, meet and exceed the PCI DSS, all while moving quickly. This is a combination that traditionally would be impossible to achieve with a startup budget. Nevertheless we were determined to find a technology partner that would enable us to meet these challenges."
– Elie Toubiana, Vice President of Engineering

"We have a level of control and standardization that we could not achieve within our on-premises data centers."
- Chad Marino, Executive Director of Technology Services
"Amazon Web Services (AWS) was the clear choice in terms of security and PCI DSS Level 1 compliance compared to an on-premises or co-location datacenter solution."
- Stefano Harak, Online Senior Product Manager

"With AWS, there is no initial outlay and just the monthly cost to consider. It would be two or three times more expensive to deliver our services from our own data center."
- Frederico Araujo, Chief Information Security Officer

"With AWS and 2nd Watch, we have found a much more cost effective way to keep the lights on for a critical part of our infrastructure while reducing the risk of IT resources getting distracted from our core business strategies."
- David Barbieri, SVP and CIO

"We received very good feedback from our customers when we moved from our previous providers to AWS, and that was extremely welcoming because customer service is our top priority. We trust AWS and the innovation it implements every single day."
- Myo Zaw, Chief Technology Officer
"Businesses need fast card payments, and we can deliver those on an international scale using AWS."
- Johannes Löfgren, Head of DevOps and Infrastructure

"If we'd have opted for a fixed infrastructure as opposed to the cloud, our PCI auditor would have had to visit the data center and make sure access control was up to scratch. Instead, it's just a case of AWS providing the latest attestation of compliance. In just two emails we can now avoid a process that could have cost us thousands of dollars."
- David Beukes, IT Director

By using AWS, Matchmove was able to launch its product while minimizing infrastructure time and money expenditures, and can meet stringent PCI requirements for its product.

Simple uses AWS to run its virtual banking platform and meet payment card industry (PCI) data security standard (DSS) compliance for its development and production environments.

"In addition to satisfying our security and compliance needs, we could also see that AWS had a proven record in providing cost-effective, scalable cloud services with high availability."
- Aki Koikkalainen, CEO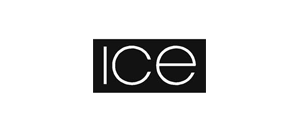 AWS security and regulatory controls helped Ice.com to achieve targeted security and compliance goals quickly and efficiently.

IoT
"As the market became more dynamic and more global, we had to consider using cloud services to be more adaptable and have more consistent performance. That of course led us to AWS."
- Marc Naddell, VP

HERE selected AWS for the breadth and depth of its platform, IoT ecosystem, low latency for data transmissions, and the ability to store data in compliance with local storage regulations.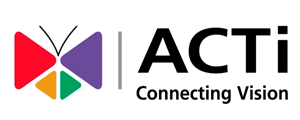 "We can create new products much quicker with AWS at our side. Development time is reduced by 30%, and testing and quality assurance can be done 40% faster."
- Hortin Wang, IT Manager

"We've been able to drastically increase the amount of development we can do. Before we moved to AWS, we added maybe one major feature every six months; now it's one every month."
- Tomas Riha, Architect
E-Commerce
Expedia considered on-premises virtualization solutions as well as other cloud providers, but ultimately chose Amazon Web Services (AWS) because it was the only solution with the global infrastructure in place to support Asia Pacific customers.

The cloud architecture established with AWS has allowed 99designs to scale to more than 1.6 million registered users serving 650 million dynamic application requests across the product suite, while also supporting microservices (a marketing email system and payment handling, for example). With exponential growth across all markets, 99designs currently receives two new design submissions every second, with more than 55 TB of design assets stored in Amazon S3.

"Amazon Web Services is different from other cloud solutions on the market in the flexibility that it gives you. Our infrastructure and stack need this flexibility and another cloud service would not have satisfied our needs."
- Andrea Chiarottino, CTO

"If someone offered us the chance to move to a competitor of AWS for half the price, we wouldn't do it."
- Damien Turner, Strategic Group Head

By using AWS, the company can handle seasonal spikes in orders, can quickly and easily update its e-commerce platform, and has made internal business processes more efficient.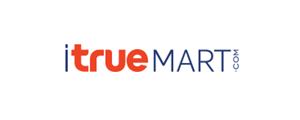 "iTrueMart.com is now running 100% on AWS. We are also planning on other services, such as the e-payment business that will go on AWS in the near future."
- Chaiwat Ratanaprateepporn, CTO

"With AWS, we don't have to purchase enough hardware to support our demand peaks and have much of it idle during our less busy periods. I would estimate we have saved HK$600,000 (US$77,350) by not having to acquire up to three physical servers."
- Edman Hung, IT Manager

"We were approached by other cloud providers, but the costs were too high and they didn't understand what startup companies like us go through. AWS, on the other hand, made a concerted effort to understand our challenges and address them effectively."
- Aurora Soriano, Founder and CEO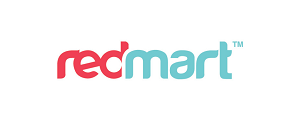 "One of the great things about AWS is that many of the things most important to us were available out of the box. The system, for example, is inherently secure, which allayed our concerns about customer privacy, as well as the security of our own proprietary data."
- Rajesh Lingappa, CTO

"The best illustration of our success with AWS is the fact that we've grown to support 100,000 stores—offering over two million products—without owning a single piece of hardware."
- Siavash Ghorbani, CTO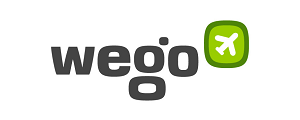 "Daily backups at 10:00 pm combined with hourly backups running between 7:00 a.m. and 7:00 p.m. on weekdays makes SAP data not only more secure, but also easier to retrieve."
- Son Phung, CTO

"AWS has done a great job in pushing out products and services that address our issues, and the cost model is very efficient for customers."
- Chaiwat Ratanaprateepporn, Chief Technology Officer

"The overall experience with AWS has been great. You basically pay for what you use. We have a similar motto at WOW air."
- Kristjan Thorvaldsson, Manager of IT Operations

"With our systems on AWS, we can scale our resources more than 130-fold in 30 minutes, enabling us to support more than 2,500 orders per second."
- KT Chiu, Founder & Chief Executive Officer

"There were many factors for us to decide on which technology provider to go with. The main factor was security because usually CIOs evaluate us on how secure our systems are and customer data is extremely important to them. AWS is great with that."
- Marcelo Wesseler, CEO of SP E-Commerce

Using AWS Gilt can keep its customers' data safe with virtual private networks, security groups, and other features supporting security, while expediting software deployments and updates with AWS CodeDeploy.

With AWS, Wehkamp deployed the new platform in six months, compared to the 12-18 months it would have taken using older technology. Now developers can deliver several updates daily instead of once every two weeks as they did in the past, and the site can scale rapidly in response to seasonal swings in traffic.

Security
In AWS we saw the opportunity to run on a platform that is mature, robust, and secure enough for all our aviation and construction customers.
- Phil Bray, Technical Design Authority
"AWS provides services that make our life much easier, the transition was extremely smooth, everything was automatic, and the experience validated our decision to go with AWS. AWS builds its services with industry best practices, and the architecture is in place to help us design an appropriately secure application environment."
– Milind Borate, CTO
"AWS has allowed us to provide security as a service, so we can secure the AWS-based workloads of our customers and bill them by the hour, passing on the benefits of the flexible AWS model where you only pay for what you use."
- Mugur Tigau, Technical Project Manager
"Given that its system helps protect people, infrastructure security is one of the company's primary concerns. "Data security is absolutely critical to us," says Rill. "We needed to build a platform with a company that cares as much about security as we do."
- Chris Rill, CTO

Symantec has teamed up with Amazon Web Services to deliver security that is optimized for your AWS applications and instances.

"Given what we do—storing customers' private videos—there's a big security consideration. We're quite happy with what we've done on the security side, as well as the availability we've seen with AWS."
- Devin Chawda, Founder

Media
"We've reduced application deployment times from weeks using our former on-premises infrastructure to just minutes using AWS and Chef. That means more timely services for our customers."
- Erik Bursch, Vice President

By using AWS, the company was able to scale to support more than 3 million new users in three weeks and protects internal data using AWS security features.

"We don't need to worry about storage. AWS lets us sleep well at night."
- Alexander Grosse, VP of Engineering


Have Questions? Connect with an AWS Business Representative
---