Amazon EC2 G3 Instances
Powerful GPU instances designed for graphics-intensive workloads
Amazon EC2 G3 instances are the latest generation of Amazon EC2 GPU graphics instances that deliver a powerful combination of CPU, host memory, and GPU capacity. G3 instances are ideal for graphics-intensive applications such as 3D rendering and visualizations, mid to high-end virtual workstations, virtual application software, application streaming, video encoding, gaming and other server-side graphics workloads.
G3 instances provide access to NVIDIA Tesla M60 GPUs, each with up to 2,048 parallel processing cores, 8 GiB of GPU memory, and a hardware encoder supporting up to 10 H.265 (HEVC) 1080p30 streams and up to 18 H.264 1080p30 streams. With the latest driver releases, these GPUs provide support for OpenGL, DirectX, CUDA, OpenCL, and Capture SDK (formerly known as GRID SDK).
Benefits
POWERFUL & FAST
Whether it's 3D rendering jobs, virtual workstations, desktop applications, content streaming, video encoding, or any other graphics-intensive workload, customers will have the power to deliver high-fidelity content and to build next generation graphics applications in the cloud.
COST-EFFECTIVE
G3 instances are fundamentally disrupting how customers deploy and provision workstations. Customers can co-locate their compute resources with large data sources, enabling them to further optimize their costs. Available across the world, G3 instances allows distributed teams across geographies to collaborate and use their investments more efficiently.
Agility
With G3 instances, customers can spin up resources when required and spin them down when their work is done. Coupled with AWS's wide range of storage and data services, teams can build new experiences, delivered anywhere in the world at any time.
Features
HIGH PERFORMANCE GRAPHICS
G3 instances feature up to 64 vCPUs based on custom 2.7 GHz Intel Xeon E5 2686 v4 processors and 488 GiB of DRAM host memory. Backed by up to 4 NVIDIA Tesla M60 GPUs, with each GPU delivering up to 2,048 parallel processing cores and 8 GiB of GPU memory, G3 instances can enable demanding graphics applications like seismic visualization, computer-aided design, medical image processing, and virtual reality experiences in the cloud. G3 instances also feature a hardware encoder supporting up to 10 H.265 (HEVC) 1080p30 streams and up to 18 H.264 1080p30 streams.
POWERFUL GRAPHICS FOR VIRTUAL WORKSTATIONS & VIRTUAL DESKTOP APPLICATIONS
G3 instances support OpenGL 4.5, DirectX 12.0, CUDA 8.0, and OpenCL 1.2. They are the first Amazon EC2 instances to support NVIDIA GRID Virtual Workstation capabilities with streaming support for four monitors each with up to 4K resolution (4096 x 2160 pixels). G3 instances also support GRID Virtual Application capabilities for virtual desktop applications and virtualization software, such as Citrix XenApp Essentials and VMware Horizon, enabling 25 concurrent users per GPU.
HIGH PERFORMANCE NETWORKING & STORAGE
Next generation Elastic Network Adapter (ENA) and NVM Express (NVMe) technologies provide G3 instances with high throughput, low latency interfaces for networking and Amazon Elastic Block Store (Amazon EBS). G3 instances offer up to 20 Gbps of network bandwidth and up to 14 Gbps of dedicated bandwidth to EBS.
Product Details
| Name | GPUs | vCPU | Memory (GiB) | GPU Memory (GiB) | Price/hr* | Price/mo** |
| --- | --- | --- | --- | --- | --- | --- |
| g3.4xlarge | 1 | 16 | 122 | 8 | $1.14 | $832.2 |
| g3.8xlarge | 2 | 32 | 244 | 16 | $2.28 | $1,664.4 |
| g3.16xlarge | 4 | 64 | 488 | 32 | $4.56 | $3,328.8 |
Prices shown are for Linux/Unix in US East (N. Virginia) AWS Region. For full pricing details, see the EC2 pricing page.
*See AWS Free Tier Terms for more details and other restrictions.
**Monthly Prices shown are calculated using an assumed usage of 730 hours per month.
Customer Stories
BeBop Technology delivers specialized cloud-based services used by the world's leading media companies and movie studios. David Benson, Chief Technology Officer and Co-Founder of BeBop Technology, said,
"The advanced graphics features of Amazon EC2 G3 instances help our customers edit their work with the same quality and fidelity they would expect from a local workstation, and deliver results faster and much more cost effectively than previously possible."
Landmark, a Halliburton business line, is the leading technology solutions provider of data and analytics, science, software, and services for the exploration and production industry. Chandra Yeleshwarapu, Global Head of Services and Cloud at Landmark, said,

"The E&P Cloud is increasingly complex with very large datasets, 3D, dynamic algorithms, security, and global reach. The large memory and powerful GPUs within Amazon EC2 G3 instances enable Landmark to deliver value to our clients in ways that were not possible before."
ZeroLight is a leading omnichannel visualization platform for the automotive industry. Darren Jobling, Chief Executive Officer of ZeroLight, said,

"Amazon EC2 G3 instances will enable us to continue to deliver our unique, real-time, high-quality 3D experiences for automotive customers through every channel. With the increased rendering performance of G3, we will be able to build upon ZeroLight's current cloud solution, adding new features to our online experiences that deliver higher basket value potential."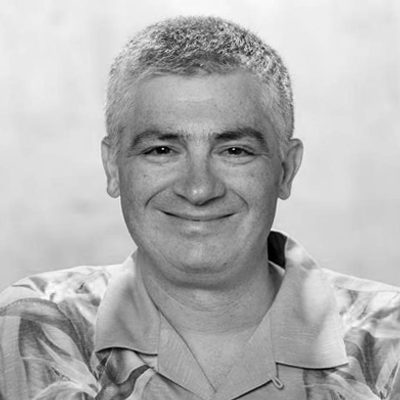 Next-Generation GPU-Powered EC2 Instances (G3)
"Each GPU supports 8 GiB of GPU memory, 2048 parallel processing cores, and a hardware encoder capable of supporting up to 10 H.265 (HEVC) 1080p30 streams and up to 18 H.264 1080p30 streams, making them a great fit for 3D rendering & visualization, virtual reality, video encoding, remote graphics workstation (NVIDIA GRID), and other server-side graphics workloads that need a massive amount of parallel processing power..."
Jeff Barr
July 13, 2017
Get started with AWS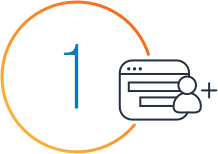 Sign up for an AWS account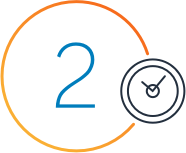 Learn with 10-minute Tutorials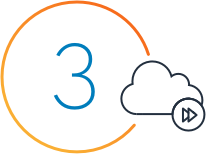 Begin building with step-by-step guides to help you launch your
AWS project
.