Driving Business Outcomes through Technology:
A conversation with Jo-ann Olsovsky, Executive Vice President and Chief Information Officer of Salesforce
---
For CIOs, agility is key in driving business outcomes through technology. Enduring agility requires vision and strong leadership. Jo-ann Olsovsky, Salesforce CIO, spoke with Miriam McLemore, AWS Enterprise Strategist, about how the Salesforce community values drive agility and how her team works with AWS to move quickly.


A culture of moving fast
Miriam McLemore: Does Salesforce's ability to move fast come down to technology alone, or is there also something about Salesforce's culture?
Jo-ann Olsovsky: Our culture is a big part of it. At Salesforce, we use what we call a V2MOM—vision, values, methods, obstacles, and measures—to drive our strategy and our thinking. We created one for COVID to align on our vision, the values that would drive our decision making, how we were going to respond, and how we would ultimately measure success. It's important to take time to figure that out upfront, so we're all paddling the ship in the same direction. Similarly, if a big initiative surfaces mid-year, we start with a V2MOM.
Marc Benioff (CEO) on V2MOM
The V2MOM enables me to clarify what I'm doing and then communicate it clearly to the entire company. It boils down to these five questions, which create a framework for alignment and leadership:
Vision—what do you want to achieve?
Values—what's important to you?
Methods—how do you get it?
Obstacles—what is preventing you from being successful?
Measures—how do you know you have it?

The five parts of the V2MOM give us a detailed map of where we are going and an understanding of how to get there.


Game-changing IT for customer service
Miriam McLemore: I know that Salesforce recently created an integration to Amazon Connect. Can you tell us a little bit about that?
Jo-ann Olsovsky: We use our own Service Cloud to run our call centers and partnered with Amazon Connect to implement virtual remote call center capability for 3,000 call center agents, so they can work from anywhere. Sometimes customers want to talk to somebody and there's no substitute for a phone conversation. In the prior environment, we had some supplier product reliability issues. But since we combined our Service Cloud with Amazon Connect, the reliability, capabilities, and functionality have been game-changing. And our customers have benefited from amazing support. This was already underway before the pandemic, so we were able to launch practically overnight.

Responding quickly to the COVID-19 pandemic
Miriam McLemore: Jo-ann, the pandemic has created challenges for everyone. How has it affected Salesforce?
Jo-ann Olsovsky: Obviously the first concern is the huge human impact, with so many people and families' worldwide dealing with illness and uncertainty. But in times of crisis, we always remember why we're here, to support our people, our families, and what we call our Ohana, the extended Salesforce family including customers, stakeholders, partners, etc. So, the human aspect has been our top priority.
There was no roadmap for this; no book, script, or playbook. Even if your business continuity plan included a pandemic, did it go all the way to social distancing for the masses? Or everyone working from everywhere tomorrow?
Ohana
The Salesforce Ohana is a deep-seated support system we nurture inside the company that includes all our employees, and extends to our partners, customers, and members of the communities that we call home. We collaborate, take care of one another, have fun together, and work to leave the world a better place.

---
This is the first time I, and many in our generation, have seen anything like the COVID-19 pandemic. There was no roadmap, script or playbook, so we're all figuring it out together and helping one another."

---
Miriam McLemore: How did you respond?
Jo-ann Olsovsky: Marc Benioff said that he wanted video conferencing for every employee, in the hands of 50,000 people in days. Literally within hours, we were cooking and ready to go.
We already had about 10,000 of our 50,000 global employees who worked remotely. And we enabled the remainder in short order. In other industries, and in my former companies, it wouldn't have been so easy. Salesforce is all laptops, all mobile, and all cloud, so we could do it. We had ample VPN capacity, but we decided to ramp it up, leveraging AWS, thank you! We did that with software changes inside a few hours, and we increased our virtual desktop capabilities for partners all over the globe. We are fortunate that being born in the cloud, and with partners like AWS, we can scale very quickly. It would have been much harder if we were tied to a constrained footprint in a private data center. Go cloud!

Jo-ann Olsovsky's Advice on Agility and Leadership
Cultivate trust and transparency; be open and honest, especially about mistakes
Seek out and give feedback, both periodically and in the moment
Be curious, stay motivated; know what drives you and what's important
Be intentional and follow your values; know where you are going and why
Remember, no matter how challenging the times, there is still a lot of good in the world

About our guests
Jo-ann Olsovsky
Executive Vice President and Chief Information Officer, Salesforce

Prior to joining Salesforce, Jo-ann spent 10 years as the CIO of BNSF Railway, supporting more than 2,000 global locations and their North American rail network. Today, she oversees Salesforce's global IT organization, including technology strategy, customer and partner enablement, applications, infrastructure, architecture, and program enablement. Jo-ann is active in the CIO and local communities, having served on several educational, customer, and Hispanic Chamber boards as well as Chairman of the Board for Railinc Corporation.

Miriam McLemore
Enterprise Strategist, Amazon Web Services
Before joining Amazon, Miriam was the Chief Information Officer, Corporate and Consumer Technologies and a leader in the Global Information Technology Division of The Coca-Cola Company. In this role, she provided global leadership across the enterprise on all technology matters in support of global marketing, consumer/commercial leadership, product R&D, human resources, legal, sustainability, public affairs; and strategic security.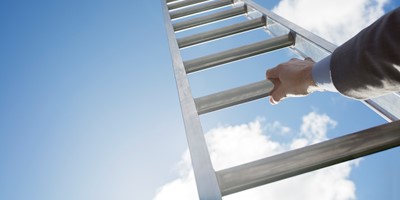 ---
What makes good leaders great?

Hear from other leaders on how they approach driving change.