Build the knowledge and skills to effectively build a data pipeline or manage data distribution of third-party data.

Activation Day overview
Data is at the forefront of every decision that an organization makes. Leveraging the first-party data that you own might not be enough to get deeper level insights that you are looking for. Augmenting your data with third-party data can further enhance the insights you can gain to help your business outcomes and drive innovation. At the same time, data providers are looking for ways to deliver data products to customers globally more efficiently.
AWS Data Exchange makes it easy to provide, find, subscribe to and use third-party data in the cloud.
Our Activation Day workshops are designed to help you gain the skills and knowledge required to effectively manage a data pipeline using third-party data. Participants receive free instructor-led training paired with tutorial style labs to practice implementation using AWS Data Exchange in conjunction with a selection of AWS Analytics Services. See below for our upcoming and on-demand workshops presented by AWS Data Exchange Solution Architects and AWS Analytics Specialists.

For you to know
In order to follow along with the workshops you will need to use an AWS account that you have Administrator access to.
We will make the workshop material available to you after each Activation Day, so you can go through the labs again in your own time.
We will provide $25 credits to each participant to compensate for any AWS service consumption during the workshops.
Upcoming AWS Data Exchange Activation Days
---
---
AWS Data Exchange is constantly adding new Activation Day workshops to our catalog! Check back each month to be the first to register for our upcoming Activation Days.
While you are waiting, checkout the AWS Data Exchange resources library for additional educational content such as eBooks, videos, webinars, whitepapers, and self-guided workshops.
Connect with AWS Data Exchange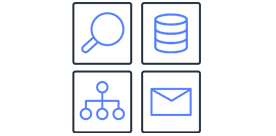 Find data sets
Discover and subscribe to over 3,500 third-party data sets.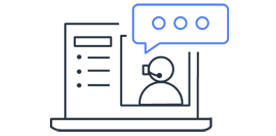 Get started with AWS Data Exchange
Speak with a data expert to find solutions that enhance your business.
Register for a workshop
Get hands-on guidance on how to use AWS Data Exchange.