Enterprises today are managing through unprecedented economic conditions, market and policy changes. We're working with organizations who make data available to help customers understand these changes and make critical decisions for their business.

Whether you're trying to accurately plan for the election cycle, considering how to return to the office, factory, or classroom safely, or creating new work and learn from home arrangements AWS Data Exchange is here to help.
WEBINAR
Using External Data to Accelerate Business in a Post-Vaccinated World

Explore data sources for macroeconomic research
Industry Workforce Information
Company Information

Company Information

Company Information can be used for a multitude of different purposes, including improving overall customer acquisition targeting, benchmarking industry competitors, and other activities such as due diligence and know-your-customer exercises.


Explore more Company Information-related data products

Industry Workforce Information

Industry Workforce Information

Industry workforce information can assist your organization in conducting analysis on return to work trends, industry and location based compensation standards, or leverage large data sets of company data to better target the right customers.


Understand the workforce composition and trends of any company.


BusinessView - UK Companies Who Employ Over 250 People (Test Data File)


Explore more Industry Workforce Information data products

Economic Indicators

Economic Indicators

Econimic indicator data sets may be used by to interpret current or future investment possibilities in different markets such as business expansion to asset purchases.


Explore more Economic Indicator data products

Consumer Credit Data

Consumer Credit Data

Analyse concumer credit data to leverage credit worthiness or household wealth for modeling, market analysis and business planning.


TransUnion's US Estimated Household Income data set is anonymized and updated quarterly. It is then aggregated at the ZIP+4 level.


This data is a measure of the average monthly change for the prices of goods and services paid by urban consumers.


Explore more Consumer Credit data products

Real Estate

Real Estate

From mortgage information to property characteristics - leverage stage of life changes to better target customer acquisition efforts, understand potential property liability and trends in real estate markets from rental to purchases.


This product delivers a robust set of property records which includes parcel and subdivision information, geospatial data, and more.


US Mortgage and Real Estate data set sourced from deterministic financial information and property data from public sources.


Explore more Real Estate data products
Using Third-Party Data to Make Smarter Decisions
Created for technical decision-makers and builders, this data insights eBook is a compilation of blogs focused on using data from third-party providers to make informed decisions faster.

Customers Using AWS Data Exchange
"We're always integrating new data into our research as we look to identify new investment opportunities across asset classes. With AWS Data Exchange, we can put more data into production more quickly, and make better decisions about how we invest our clients' capital."

Emil Werr, Head of Data and Analytics, KKR
How Data Mesh Technology Can Help Transform Risk, Finance, and Treasury Functions in Banks
By building a regulatory data mesh from AWS Data Exchange nodes, participants avoid being forced into ongoing lock-step data schema consistency...

Can't find the data you need? Let us know!
AWS Data Exchange is always looking to recruit new data providers. If you'd like to access a provider that you don't see in the catalog today, please let us know and our team will contact that provider on your behalf.
AWS Data Exchange makes it easy to find, subscribe to, and use third-party data in the cloud. We're working with organizations who make data available to help customers make critical decisions for their business as the election and economic conditions cause change. Click here to browse all related data products on AWS Data Exchange.
If you're new to AWS Data Exchange, a step-by-step guide to subscribing to data products can be found on this blog, and this blog describes how you can automate the exporting of data from AWS Data Exchange into your own Amazon S3 bucket.
Connect with AWS Data Exchange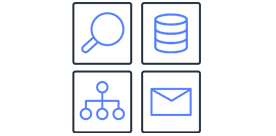 Find data sets
Discover and subscribe to over 3,500 third-party data sets.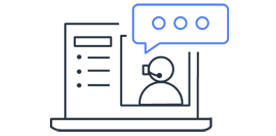 Get started with AWS Data Exchange
Speak with a data expert to find solutions that enhance your business.
Register for a workshop
Get hands-on guidance on how to use AWS Data Exchange.