Twilio is the industry-leading and trusted platform that efficiently powers your customer engagement innovation.

"Today's leading companies trust Twilio's Customer Engagement Platform used by hundreds of thousands of businesses and more than ten million developers worldwide to build unique, personalized experiences for their customers. To keep up with the growing demand of customer support, we set out to deliver an intelligent search and ticket submission flow that deflects tickets and reduces costs, while improving the overall customer experience. Unlike a traditional search engine, Amazon Kendra allows us to extract the specific segment of text with any article that has the recommended answer to a customer query. Amazon Kendra enabled us to deflect tickets with a high rate of success."

Nelson Axelrod, Director of Engeineering, Services Operations, Twilio
BrainPad supports business creation through data utilization, including consulting services and software products related to digital transformation. Since its founding, the company has helped more than 1,300 Japan-based clients successfully leverage their data.

Read the blog post »

"One of our strengths is the experience and knowledge we have gained in designing data-driven corporate management in a wide variety of fields. Effectively leveraging these information assets to create synergies is a key role in enhancing the quality of our solutions. Amazon Kendra is a strong support platform for this role. Since Amazon Kendra allows us to retrieve information distributed across multiple internal platforms, such as Wiki and document files, from a common interface, the flexibility of our information assets has been dramatically improved since its deployments. It was also easy to implement chatbots integrated with AWS Lambda, and providing the chatbots played an important role in spreading the search mechanism within the company. We believe that we will be able to continuously improve our technical capabilities and the quality of our solutions by making effective use of Amazon Kendra's powerful features."

Dr. Naoki Okada, Lead Data Scientist, BrainPad Inc.
Vivpro AI is an emerging leader in the pharma and biotech intelligence industry and has developed a unified biointelligence platform to accelerate pharmaceutical and biotech research and development. Their R&D intelligence assistant (RIA) platform helps clients innovate and bring intelligence from over 1.6M complex R&D documents to their customers.
"Using the right search solution to power RIA was critical as we wanted to eliminate the time-consuming and exhausting process that our customers followed to find information. To address this problem, we turned to Amazon Kendra, a powerful AI solution that quickly and accurately handles Vivpro's innovative data model and allows natural language queries. With Kendra, pharma and biotech researchers can now find the information they need much faster, collaborate more effectively, and accelerate the development of novel medicines. Their time spent in finding information has reduced by 60%-90% leading to improved productivity. Amazon Kendra's solution and collaboration has been invaluable to Vivpro's success to bring unified biointelligence platform and innovative services to make evidence-based clinical, regulatory, and business decisions at lightning speed for pharmaceutical, biotech, device developers, CROs, and investors."

Pravin Jadhav, CEO, Vivpro AI

Orion Health's Digital Front Door is an omni-channel consumer engagement platform that enables end-to-end healthcare navigation and management.

"Orion Health is a longtime partner of AWS, so it was natural for us to look to Amazon Kendra search for our Digital Front Door solution. Kendras' rapid six-week prototyping accelerated time to value on the project. And its ability to enable natural language searches on disparate, federated data sets was critical to reduce the noise typically with search engines."

Jomo Starke, Senior Director of Innovation, Orion Health

3M is a Minnesota-based multinational corporation that produces adhesives, medical products, and much more.

"At 3M, science is at the heart of everything we do. For us, R&D is the heartbeat of 3M; we invest deeply into the science that makes 3M strong. That investment is the key that enables us to introduce over 1200 new products every year. When our material scientists lead new research, they need access to information from prior relevant research—information that's buried in the many patents we hold in our huge knowledge base. Finding the right information is often exhausting (but not exhaustive) and time-consuming. To address this problem, we decided to use Amazon Kendra, a powerful new AWS offering. Kendra lets our scientists find the information they need by handling natural language queries quickly and accurately. With Kendra, we expect our engineers and researchers will find information much faster than they did before we used Amazon Kendra. Our scientists are enthusiastic about this new superpower and we expect them to be able to innovate faster, collaborate more effectively, and accelerate the ongoing stream of unique products for our customers."

David Frazee, Technical Director, 3M Corporate Research Systems Lab

Published by Dow Jones, The Wall Street Journal has been a trusted name since 1889 for unparalleled analysis and unique reporting informing decisions that drive the world forward.

"The Wall Street Journal Talk 2020 tool seamlessly incorporates natural language search and Amazon Kendra makes it easy to keep data feeds updated. Talk2020 users can get the information they need to make important voting decisions by asking plain-language questions in order to find out what the presidential candidates have said on a wide range of issues and topics including: the economy, healthcare and COVID-19. We are glad to be able to provide this free service to anyone who wants to use it."

Ramin Beheshti, Group Chief Product and Technology Offer, Dow Jones

Gilead Sciences, Inc. is a research-based bio pharmaceutical company focused on the discovery, development, and commercialization of innovative medicines. Gilead specializes in the research and development of antiviral technology and pharmaceuticals, including potential treatments for HIV and viral hepatitis.

"Amazon Kendra is a turnkey AI solution that, when configured correctly, is capable of spanning every single domain in the organization while being straightforward to implement."

Jeremy Zhang, Director of Data Science and Knowledge Management, Gilead Sciences Inc.

Since inception, bswift has focused on using technology to simplify the administration of health care, reduce costs, and connect customers to the resources they need to achieve their health ambitions.

"Prior to our deployment of Kendra we attempted to create logical navigation paths to guide our customers to the information they needed; however, none produced the desired level of customer experience (CX) and could lead to frustration or worse, customers making less than optimal decisions about their health benefits. Amazon Kendra plugged in effortlessly to our existing portal platform and freed up staff members to focus on higher value activities to drive CX improvements. While we're still early in our use of Kendra, we've already seen it support thousands of positive customer interactions and deliver higher quality answers in just the first few days."

Devin Parsons, VP and Head of Digital Transformation, bswift, a CVS Company

Magellan Rx Management is a next-generation, full-service pharmacy benefit manager (PBM) that moves beyond basic services to help customers and members solve complex pharmacy challenges.
"We chose Amazon Kendra to build a secure and scalable agent assist solution. This helped call center agents and the customers they serve quickly uncover the information they need. Since implementing Contact Center Intelligence (CCI) and Amazon Kendra, early results show an average reduction in call times of about 9-15 seconds, which saves over 4k hours on over 2.2 million calls per calendar year."

Brian Licthle, Senior Director of Software Engineering, Magellan Rx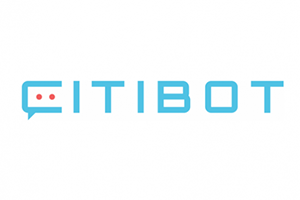 Citibot provides tools for citizens and their local and state governments for efficient and effective communication. Citibot helps residents in cities like Fort Worth, Texas get answers to questions, report issues, send messages directly to staff, and receive real-time alerts.
"To help cities better serve these residents, Citibot expanded its Amazon Lex chatbot to integrate with Amazon Kendra-- its ability to answer natural language questions, pulling in data from multiple sources, helps cities improve the scalability and effectiveness of engagement with constituents at a time when it is needed the most. During the COVID-19 outbreak, some cities have been reporting a 50% abandonment rate in their call centers, and some states have reported wait times of up to three hours with ~80% of volume being COVID-19 related. We expect Amazon Kendra to enable citizens to find the answers they seek quickly by engaging with the chatbot and reduce wait times by up to 90%. Post COVID-19, cities will continue to utilize the Amazon Kendra-powered chatbot to provide faster and easier access to more information about things such as public facility hours or road closures due to busy public events."
Bratton Riley, Founder and CEO of Citibot

Oklahoma State University–Oklahoma City (OSU-OKC) is a public university in Oklahoma City, Oklahoma. Each semester approximately 5,000 students attend its urban campus and enroll in associate's degrees, certificates as well as a bachelor's program.
When OSU-OKC needed to provide more accurate information about their programs to new and returning students, they deployed a Q+A chatbot to their website and call center using AWS's QnABot project, powered by Amazon Kendra and Amazon Lex.

"We needed a better way to connect our customers with the information they needed. First-time college students didn't know where to find program information on our site, which negatively impacted student enrollment rates, and returning students couldn't locate updated office hours, resulting in a sub-optimal experience. Integrating this tool was straightforward; not only did it improve customer interactions by providing students with relevant answers, Amazon Kendra and Amazon Lex's machine learning capabilities combined with the QnABot gave us a mechanism to better understand and meet our student's needs, even during our busiest seasons. During peak we can receive over 2000 calls, which is too many for one agent to handle – however since launching the QnABot it's supported over 34k conversations and saved 833 hours in staff time, while ensuring every customer received the same level of service and accuracy. For customers and students, this has been the most impactful technology that we've implemented. In the future we hope to expand our use of QnABot to provide personalized information to students as it relates to their academic schedules, advisement, and other relevant information related to their course of study."
Michael Widell, MBA, VP of Operations, Oklahoma State University, Oklahoma City

Baker Tilly is a leading advisory, tax and assurance firm dedicated to building long-lasting relationships and helping customers with their most pressing problems — and enabling them to create new opportunities. Baker Tilly works with clients on rationalizing their data to provide insights on market conditions, customer preference and trends, thus enabling them to quickly anticipate and adapt to change. Many organizations struggle to unlock the value of the vast repositories of structured and unstructured data they have accumulated over the years. By leveraging Amazon Kendra, Baker Tilly is able to help its clients connect the right people to key information held within their knowledge repositories. Amazon Kendra provides direct connection with unbelievable levels of efficiency and accuracy. We found that by using Kendra, our clients are able to surface relevant information 10 times faster when compared to SharePoint full text search. As an example, Amazon Kendra allows product managers to ask questions in everyday language such as "What parts are made of titanium?", quickly surfacing an answer such as a list of relevant product manuals, technical bulletins, service alerts, and patent registrations previously not possible with keyword search and connecting them to relevant content across an enterprise-wide repository, or providing marketing managers quick access to crucial research on customer behavior.
"Baker Tilly is excited about the impact Kendra will have on our client's ability to make key decisions through data by providing access to repositories of knowledge in one quick, easy and accurate service."
Ollie East, Director of Advanced Analytics and Data Engineering, and Tom Puch, Sr. Manager, Baker Tilly Digital | Labs

JMT provides consulting services to a varied client base of public and private entities. Their professional infrastructure services turn visions into realities for the betterment of their clients, communities, environment, and employee owners.

"To better equip our employees to deliver operational excellence for our clients, we undertook a project to modernize our internal knowledge base. We wanted to make it easy for staff to find the information they needed and boost employee engagement across the board. Initially we were challenged by the fact that a lot of our documents were located across different drives and content repositories making it difficult to classify and create a unified search index. With Amazon Kendra, instead of going down the road of classifying data, tagging documents, and managing taxonomies we were able to apply Amazon Kendra's intelligent search capabilities so employees could ask natural language questions and get answers to HR or benefit-related topics quickly. This prevented employees from needing to know the name of the policy or where the document resides, enabling them to get relevant answers quickly and focus time on value-added activities. We're excited by the potential of more intelligent search at JMT and have identified more areas where it can help our employees and customers going forward."
Sean McCone, Chief Strategy Officer, JMT

The Allen Institute is a non-profit, bioscience research institute located in Seattle.

"One of the most impactful things AI like Amazon Kendra can do right now is help scientists, academics, and technologists quickly find the right information in a sea of scientific literature and move important research faster. The Semantic Scholar team at Allen Institute for AI, along with our partners, is proud to provide CORD-19 and to support the AI resources the community is building to leverage this resource to tackle this crucial problem."

Dr. Oren Etzioni, Chief Executive Officer of the Allen Institute for AI

Woodside Energy is the pioneer of the liquefied natural gas (LNG) industry in Australia.

"With 65 years of experience, including 35 years designing, building and operating LNG plants, we have millions of documents capturing our collective intelligence. Continuing our journey to becoming a cognitive enterprise, we are looking for greater precision in responses to our natural language questions, at a scale not previously possible. That's why we have decided to use Amazon Kendra. Kendra uses natural language queries to retrieve specific answers our people need. We're now able to precisely search our most valuable project engineering documents, and will soon scale this across our entire documented knowledge base. Kendra finds the answer to questions like 'What is the length of the pipeline at Pluto?' quickly and accurately. This step-change in cognitive capability will enable even better, faster decision making to improve our operations and the working lives of our people."

Shelley Kalms, Chief Digital Officer, Woodside Energy Ltd

Workgrid Software, a wholly owned subsidiary of Liberty Mutual, delivers software solutions in an employee experience platform to make work more connected, efficient, and productive.

"One of our core offerings is the Workgrid Chatbot, which provides employees the ability to get quick answers to frequent queries and automate tasks using a friendly, natural language interface. One key part of any enterprise chatbot is the ability to answer the myriad of questions that come from employees, which is why Workgrid offers a self-service Q&A builder that requires no programming language for content authors to train the chatbot to respond to employees' questions. In addition to this curated content, we want to offer a way for the Workgrid Chatbot to easily extract knowledge from the vast quantities of documents (e.g., PDF documents) that exist across the enterprise. With Amazon Kendra, we're excited about the possibility of our customers getting the answers they need quickly and efficiently. Amazon Kendra makes it possible to extract answers directly from unstructured data across multiple repositories and has the potential to fast track our delivery of accurate, better-than-before answers to our customers. We're excited about exploring the combination of Amazon Kendra's intelligent search with the conversational context and task automation that we provide to create a powerful employee experience."

Gillian McCann, Head of Cloud Engineering & AI, Workgrid Software

Sage is a UK-based provider of business management software and services (including accounting and payroll, finance and operational management, HR and people management, and customers relationship management), and has more than 3 million customers worldwide.

"At Sage we are always looking to partner with companies that help us solve customer challenges in new, smart ways. Organizations of all sizes face challenges with information discovery, which directly affects employee efficiency and experience – technologies like Amazon Kendra provide opportunities to address these challenges. We certainly see the benefit this might have for our customers across accounting and financials, payments and banking, people and payroll – who are looking to Sage to help their business. Our purpose is to transform the way people think and work so their organizations can thrive; using services like Amazon Kendra, we can support our customers to do just that."

Shivani Govil, EVP of Emerging Tech and Ecosystems, Sage

"At Haufe Group we continuously explore ways to improve the customer experience and seek to increase employee productivity through better technology. One key element to being efficient in today's working environment is fast access to relevant data, including bringing together data that resides on distributed systems. Everybody has experienced challenges in finding the right information in the right place at the right time. Often, we are frustrated by the effort associated with finding the data we are searching for. Poor search experiences compound themselves when the search is performed on text based content, especially for document search. While there are already various approaches in place to optimize this search experience at Haufe Group, we are confident that Amazon Kendra will contribute significant additional optimization such as providing a single search experience across at least 7 key information repositories across the group and be key to achieving the speed and ease of access we desire. With its predefined connectors for different data repositories, and the option to create custom connectors, we expect Amazon Kendra to help with a broad range of use cases for improved customer experience and employee productivity."
Andreas Plaul, Head of ICT Services at Haufe Group

Onix, an award-winning cloud consulting company with nearly 20 years of deep enterprise search experience, has helped hundreds of customers adapt to the ever-changing search landscape. Search capabilities have evolved over the years. Users now expect the same experience they get from the semantic and natural language search engines and conversational interfaces they use in their personal lives. Powered by machine learning and natural language understanding, Kendra improves employee productivity by up to 25%. With more accurate enterprise search, Kendra opens new opportunities for keyword-based on-premise and SaaS search users to migrate to the cloud and avoid contract lock-ins.
Tim Needles , Onix President and CEO

InpharmD is a mobile-based, academic network of drug information centers that combines the power of artificial intelligence and pharmacy intelligence to provide curated, evidence-based responses to clinical inquiries. The goal at InpharmD is to deliver accurate drug information efficiently, so healthcare providers can make informed decisions quickly and provide optimal patient care. To meet this goal, InpharmD built Sherlock, a prototype bot that reads and deciphers medical literature.

AWS has been essential in accelerating the development of Sherlock. We don't have to worry as much about scaling, systems maintenance, and stability because AWS takes care of it for us. With Amazon Kendra and Amazon Lex, we're able to build the best version of Sherlock and reduce our development time by months. On top of that, we're also able to decrease the time for each literature search by 16%.
Tulasee Rao Chintha, Chief Technological Officer and co-founder of InpharmD

Check out the product features
Learn more about Amazon Kendra features.

Learn more

Sign up for a free account
Instantly get access to the AWS Free Tier.
Sign up
Start building in the console
Get started building with Amazon Kendra in the AWS Management Console.

Sign in