AWS Data Exchange for Data Files
Automatically export new or updated data to your Amazon S3 buckets
Key benefits for data subscribers
When subscribing to a file-based data product, customers can use the AWS Data Exchange API to load data directly into Amazon S3.

Comprehensive data delivery

For file delivery, AWS Data Exchange supports all file types that S3 supports including images, audio files, satellite imagery, CSV files, movies, shapefiles and more.

Customers can use auto-export to automatically export new data set revisions to an S3 bucket, which saves time and effort exporting data and managing ingestion of data pipelines. They can also configure naming patterns to store revisions in a structured way.

Data analysis and machine learning (ML) integration

Once exported to S3, customers can use our stack of analytics and ML services to prepare, analyze and visualize data as well as merge it with their first-party data.

Browse all data file products
How AWS Data Exchange works for data files
Source data files
are imported by providers and stored in Amazon S3 buckets

AWS Data Exchange
adds it to the catalog of 300+ data providers and 3,500+ data products
Your data file subscriptions
are exported to your Amazon S3 buckets

Once loaded to your environment the data can integrated with
AWS Data Services
Build data lakes, prepare, query, process, and visualize data
AWS Machine Learning
Train models, analyze business metrics, build applications
Third-party tools
Integrate with a wide range of software
Let us help you find the data you need
Speak with an AWS Data Exchange expert who can help you find the solutions you need to make smarter decisions.

AWS Data Exchange learning resources
E-BOOK
This innovative resource is designed as a broad compilation of use cases submitted by AWS Marketplace data providers. Each contributor tells a concise but unique story of how they solved a particular business challenge through a reliable third-party data solution.

Learn more
View more resources
Connect with AWS Data Exchange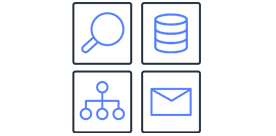 Find data sets
Discover and subscribe to over 3,500 third-party data sets.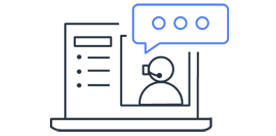 Get started with AWS Data Exchange
Speak with a data expert to find solutions that enhance your business.
Register for a workshop
Get hands-on guidance on how to use AWS Data Exchange.