AWS Certified Solutions Architect – Associate
Validate your technical skills and expertise with an industry-recognized credential and grow your career.
The AWS Certified Solutions Architect - Associate examination is intended for individuals who perform a solutions architect role and have one or more years of hands-on experience designing available, cost-efficient, fault-tolerant, and scalable distributed systems on AWS.

Abilities Validated by the Certification
Effectively demonstrate knowledge of how to architect and deploy secure and robust applications on AWS technologies
Define a solution using architectural design principles based on customer requirements
Provide implementation guidance based on best practices to the organization throughout the life cycle of the project
Recommended Knowledge
Hands-on experience using compute, networking, storage, and database AWS services
Hands-on experience with AWS deployment and management services
Ability to identify and define technical requirements for an AWS-based application
Ability to identify which AWS services meet a given technical requirement
Knowledge of recommended best practices for building secure and reliable applications on the AWS platform
An understanding of the basic architectural principles of building on the AWS Cloud
An understanding of the AWS global infrastructure
An understanding of network technologies as they relate to AWS
An understanding of security features and tools that AWS provides and how they relate to traditional services
Prepare for Your Exam
The best preparation for certification exams is practical experience. We recommend one or more years of hands-on experience using AWS.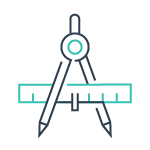 Exam Overview

Format
Multiple choice, multiple answer

Delivery Method
Testing center

Time
130 minutes to complete the exam
Cost
150 USD (Practice exam: 20 USD)

Language
Available in English, Japanese, Korean, and Simplified Chinese
Exam Resources
Recommended Courses
Training can help you advance your technical skills and learn best practices for working with AWS.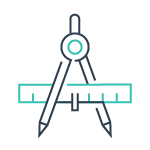 Exam Readiness: AWS Certified Solutions Architect – Associate
Classroom | 4 hours
or
Digital | 2 hours
Prepare for the AWS Certified Solutions Architect – Associate exam which validates technical expertise in designing and deploying scalable, highly available, and fault-tolerant systems on the AWS platform. In this half-day, intermediate-level workshop, we will explore the exam's topic areas, mapping them to architecting on AWS and to specific areas to study. We will review sample exam questions in each topic area, teaching you how to interpret the concepts being tested so that you can better eliminate incorrect responses.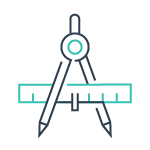 Architecting on AWS
Classroom | 3 days
This course covers the fundamentals of building IT infrastructure on the AWS platform. Students learn how to optimize the AWS Cloud by understanding how AWS services fit into cloud-based solutions. In addition, students explore AWS Cloud best practices and design patterns for architecting optimal IT solutions on AWS, and build a variety of infrastructures in guided, hands-on activities. The course also covers how to create fledgling architectures and build them into robust and adaptive solutions.