Third-party data solutions for Healthcare & Life Sciences
Accelerate research and innovation, risk analysis and solution development with third-party data sets on AWS Data Exchange.

Accelerate research with real-world data
By removing the friction of finding, procuring, and using clinical data across global sources, AWS Data Exchange enables customers to quantify health outcomes, accelerate research and clinical trial design, and understand patient sentiment and determinants of health. From a single cloud interface, you can easily find, subscribe to, and use thousands of Healthcare and Life Sciences data sets and APIs to generate evidence, identify trends, accelerate research, and optimize operations.

Third-party data for Healthcare & Life Sciences organizations | (1:06)

Live Webinar
Modernizing geospatial data analysis and visualization with AWS & Foursquare
Join us for an informative webinar on harnessing the power of Foursquare's rich geospatial data for analytics and visualization. Understand how businesses are leveraging AWS Data Exchange for Amazon Redshift and Foursquare Studio to gain a competitive advantage, make better decisions, and drive growth.

Healthcare & Life Sciences data providers
Register to become a data provider with AWS Data Exchange and easily reach millions of customers with your data in the cloud. AWS Data Exchange gives you a secure and efficient distribution channel while eliminating the need to build and maintain infrastructure for data storage, delivery, billing, and entitling.

Become a data provider
Healthcare & Life Sciences Advantages with AWS Data Exchange
Easily subscribe
Easily subscribe to free or paid data sets, publicly through a catalog or privately with bespoke content, commercials, or terms.

Discover data
Discover and evaluate third-party data products to quantify wellness and create novel therapies that help improve the health of populations across the globe.

Accelerate insights
Use an AWS Managed service to access HCLS data sets from data providers across three different modalities – files, database, and APIs reducing IT integration effort and accelerate insight generation.

ConvergeHEALTH streamlines data processes and unlocks insights
"…AWS Data Exchange is unlocking a number of data sources that have traditionally been locked in siloes spanning multiple organizations, and this gives healthcare stakeholders a scalable and secure service to create new collaborative business models to reimagine how they approach research, clinical trials, pharmacovigilance, population health, and reimbursement."

Principal at Deloitte Consulting & General Manager

Popular data sets and APIs for Healthcare & Life Sciences companies
Quantify Health Outcomes

Accelerate Research

Patient Sentiment
Quantify health outcomes

Discover healthcare data including claims, EHR, diagnoses, labs, medications and medical procedures data to quantify patient outcomes and inform how you connect with patients and providers in your market.


Healthcare & Life Science data sets that others like you are searching for:


With this data set, users can gain a high-level snapshot of Medicaid enrollee demographics by each state, with a report of missingness for topics such as other program enrollment (e.g., TANF, SSDI, Medicare) and population identification (e.g., veterans, long-term service and support users).


Learn more

Accelerate research and clinical trial design

Improve clinical trial design and accelerate research with medical imaging data from radiology, CT, MRIs, and other imaging modalities, as well as genomic test results with associated limited clinical data.


Healthcare & Life Sciences data sets that others like you are searching for:

ClinicalTrials.gov is a registry of clinical trials. It is run by the United States National Library of Medicine at the National Institutes of Health, and is the largest clinical trials database, holding registrations from over 363,000 trials from 219 countries.


Learn more

Ovation has collected millions of de-identified diagnostic test results in real time from testing facilities outside a normal hospital setting. Academic and commercial researchers, and government agencies are using this data to investigate COVID-related conditions (e.g., MIS-C), manage clinical development programs (e.g., exclusion criteria for clinical trials), and to aid pandemic surveillance efforts.


Learn more

Understand patient sentiment and determinants of health

Discover social determinants of health data such as socioeconomic status, employment, healthcare access and more. Find patient reported outcomes data that can be used to in barrier identification, market segmentation, and therapeutic journey analysis to advance equity in trial and care delivery, and improve health of populations.


Healthcare & Life Sciences data sets that others like you are searching for:

See all Healthcare & Life Sciences data sets
Let us help you find the data you need
Speak with an AWS Data Exchange expert who can help you find the solutions you need to make smarter decisions.

Healthcare & Life Sciences customer success story
Going to the AWS Data Exchange catalog made me feel like a kid in a candy store. There is a huge variety of data available to just grab and go; you can build, and experiment, and just start using what makes sense for your business."
– Gopal Ramamurthi,
Vice President, Analytics & Global Data Management
---
About Vyaire Medical
Global company focused exclusively on supporting breathing through every stage of life
65-year history of clinical experience and leadership
27,000+ unique products and over 370,000 customers
127 countries with ~4,000 employees

Challenge
Vyaire needed a vast number of data sets from various API sources, which leads to a complex data pipeline.

Solution
Leveraged AWS Data Exchange for APIs to streamline various data sources in one place.

Benefits
Accelerated geographic expansion with the ability to find global data sets in one place
Increased breadth of clinical trials with additional data domains
Easier feasibility studies that help pick the right vendor

Watch the case study
Connect with AWS Data Exchange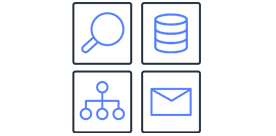 Find data sets
Discover and subscribe to over 3,500 third-party data sets.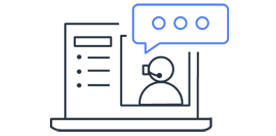 Get started with AWS Data Exchange
Speak with a data expert to find solutions that enhance your business.
Register for a workshop
Get hands-on guidance on how to use AWS Data Exchange.