AWS for the Edge
Bringing data processing and analysis closer to end-points
High-performance edge applications rely on the cloud for processing, analytics, storage, and machine learning, but also need to do some processing, like ML inference, close to where data is generated to deliver intelligent real-time responsiveness, and reduce the amount of data transferred.
AWS edge computing services provide infrastructure and software that move data processing and analysis as close to the end-point as necessary. This includes deploying AWS managed hardware and software to locations outside AWS data centers, and even onto customer-owned devices themselves.
Benefits
Most extensive global cloud infrastructure
The AWS Global Cloud Infrastructure is the most extensive, secure, and reliable cloud platform. AWS has the largest global infrastructure footprint of any provider, and this footprint is constantly increasing. AWS infrastructure is designed to meet the most
stringent security requirements in the world and also has the highest network availability of any cloud provider.
Moving the cloud closer to the end-point
AWS extends infrastructure to the edge, beyond Regions and Availability Zones, as close to the end-point as required by your workload, and with the same network, control plane, API's, and AWS services in each deployment. If you need to run your edge applications with single-digit millisecond latencies to mobile devices and end-users, you can choose AWS Local Zones or AWS Wavelength. Or if you would like to run your applications on-premises, you can choose AWS Outposts.
Securely connect and manage devices at scale
AWS offers the most complete set of cloud services that make it easy to securely deploy and manage edge devices, and software that makes devices easier to connect, scalable to billions of devices and trillions of messages. AWS also offers managed hardware that is deployed into locations outside AWS data centers, extending secure, edge computing capabilities to the rugged edge. AWS supports more security standards and compliance certifications than any other offering. AWS is the first and only commercial cloud provider to offer regions to serve government workloads across the full range of data classifications.
Broadest and deepest services & capabilities
AWS has 175+ fully-featured, integrated cloud and device services, more than any other cloud provider. Together with capabilities for specific edge use cases, like IoT or 5G, these services help you build and deploy complete edge applications.
Build more quickly and reduce costs
AWS uses a single programming model for the cloud and local devices. Customers can build an application once and have the flexibility to deploy that application on the cloud or at the edge, with consistent performance. This significantly shortens the development lifecycle and reduces development costs.
AWS gives you more edge specific capabilities than any other cloud provider
AWS Local Zones
AWS Outposts
AWS Wavelength
AWS IoT Greengrass
FreeRTOS
AWS IoT SiteWise
Alexa Voice Service Integration for AWS IoT Core
Rugged & Disconnected Edge Devices

AWS Snowball Edge
AWS Snowcone
Amazon SageMaker Neo
Amazon SageMaker Edge Manager
Amazon Monitron
AWS Panorama

Amazon Kinesis Video Streams

Watch this video presented by Bill Vass, AWS VP of Storage, Automation & Management, to learn about AWS's edge computing capabilities and how customers are using purpose-built edge solutions to extend the cloud to the edge.

Use cases
Technical use cases
Ultra-low latency compute
Deliver high-performance compute at the edge for faster application performance and emerging interactive applications like game streaming, virtual reality, and real-time rendering that require latencies of single-digit milliseconds to end-points.
Machine learning at the edge
Devices running AWS IoT software can perform machine learning inference locally to detect anomalies, send alerts, and respond in near real-time. AWS IoT Greengrass supports Amazon SageMaker Neo optimized models so that you can deploy your models directly to the edge with over the air updates. Or, if you are connecting a mobile device to a 5G network, you can manage your model using AWS Wavelength.

Edge data processing
Enable and offload data processing tasks to take place at the edge, whether that is an on-premises, rugged edge or other edge location, or at a mobile provider network to conserve 5G device resources like power and bandwidth, for use cases like industrial automation, smart cities, IoT, and autonomous vehicles.
Industry use cases
Build low-latency industrial applications for predictive quality, maintenance, and operations monitoring with AWS IoT and Machine Learning services, and a combination of infrastructure services deployed on-premises or at the edge, like AWS Outposts and AWS Snowball. Securely collect and analyze manufacturing data at the factory edge to optimize processes and improve safety, productivity, and quality.

Offer better connected experiences to customers with the latest innovations in 5G and Mobile Edge computing with AWS. Deliver a network and solution—to enterprises and consumers alike—that powers innovation including connected homes, autonomous vehicles, robotic surgery, and advanced gaming. AWS' edge computing capabilities, like AWS Wavelength for 5G networks and AWS Outposts for on-premises deployment, provide low-latency capabilities for devices and optimize the use of the network, which enable communications service providers (CSPs) to monetize the platform for applications built on AWS IoT and build a more connected world.

Make medical data and insights accessible with ultra-low latency, from local image capture and storage with AWS IoT and AWS Outposts, to classification at the edge with analytics and ML for health management systems. Store and process hot, sensitive, regulated data locally at the edge with AWS Outposts or AWS Snowball, and warm/cold data in the cloud, all using the same global infrastructure. And even expand medical device solutions such as for telehealth in remote areas, by connecting, collecting, and processing medical device data using AWS IoT Core.

Give producers immediate access to remote workstations, editing, and visual effects tools to create anywhere, produce faster, and deliver everywhere. Run latency-sensitive workloads in geographic proximity to AWS Local Zones. Access the latest GPU innovations on-premises for graphics processing, and audio and video rendering with AWS Outposts. Distribute live and on-demand video with low latency and sustained high throughput to global viewers with Amazon CloudFront. And apply machine learning workloads closer to the viewer for efficient delivery of customized user experiences.

Gather, process, analyze and act on connected vehicle data at global scale. Execute functions and act on data within the vehicle, even when connectivity is interrupted, providing advanced in-vehicle experience while reducing connectivity costs. Build flexible and scalable connected vehicle applications with a serverless architecture with AWS IoT and Amazon Kinesis. And collect, ingest, store and analyze autonomous vehicle data to support full-scale autonomous vehicle development with AWS IoT, Amazon SageMaker, and AWS Snowball Edge.

Build differentiated connected home applications for home automation, home security and monitoring, and home networking with AWS IoT, AWS RoboMaker, and Amazon Kinesis Video Streams. Alexa Voice Service Integration for AWS IoT Core also makes it easy to add Alexa functionality into everyday devices so your customers can control them with voice commands.

Enable innovations across the entire retail journey with AWS IoT, Analytics, Machine Learning, and Infrastructure services. Deliver innovative customer experiences like connected stores and autonomous checkout with AWS IoT, Amazon Kinesis, and ML-based computer vision, and use AWS Outposts to compute on-premises for low latency and local data processing requirements. Create richer views of the customer with beacons and other location data with AWS IoT services. And improve supply chain and warehouse visibility and reliability—and reduce costs—with innovative robotics solutions and track and trace solutions that leverage AWS IoT and Robotics.

Deploy latency-sensitive game servers in AWS Wavelength Zones or AWS Local Zones to run real-time multiplayer game sessions and maintain a reliable gameplay experience, even on end devices that have limited processing power. Deliver reliable real-time, multiplayer game experiences to users with Amazon Cloudfront.

Build next-generation financial services platforms that analyze big data at massive scale and ultra-low latency. Leverage infrastructure, storage, and ML at the edge to gain easy, fast access to relevant data and insights, while meeting data residency and security requirements.

Customer stories
AWS Outposts allows Philips to extend all of the capabilities that they need to be available all the time on premises, and to make that fit seamlessly into the things that they have already developed to run in the cloud.
AWS IoT and edge services are powering the Volkswagen Industrial Cloud, a cloud-based digital production platform that will transform automotive manufacturing and logistics processes. It will connect data from all machines, plants and systems across Volkswagen's 122 manufacturing plants to increase plant efficiency and uptime, improve production flexibility, and increase vehicle quality.

AWS Partners at the Edge
You can engage Partners in the AWS Partner Network to help you utilize AWS edge services in building and deploying solutions. The AWS Competency Program has vetted, validated, and verified consulting and technology Partners that have demonstrated success in providing solutions in edge-to-cloud competencies, including: IoT, machine learning, storage, migration and mobile . There are tens of thousands of APN Partners across the globe; more than 90% of Fortune 100 companies and the majority of Fortune 500 companies utilize APN Partner solutions and services.
For infrastructure services, there are APN Consulting and Technology Partners with proven infrastructure, software, and industry specific solutions that help customers build and run on-premises applications using AWS Outposts. For IoT projects, customers can use the AWS Partner Device Catalog to source hardware that is qualified for AWS IoT Core, AWS IoT Greengrass, and FreeRTOS. Lastly, Amazon CloudFront Delivery Partners help customers deploy the global content delivery network (CDN) service to accelerate the delivery of websites, APIs, and video content.

Partner case study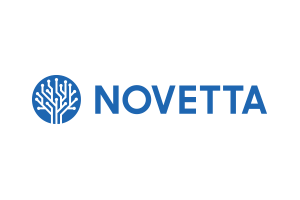 AWS APN Partner, Novetta, describes how they worked with the AWS Disaster Response Team to use AWS Snowball Edge, AWS IoT Greengrass, and machine learning in a disaster response exercise.
5G network Partners
Wavelength embeds AWS compute and storage services at the edge of telecommunications providers' 5G networks, enabling developers to serve use-cases that require ultra-low latency, like machine learning inference at the edge, autonomous industrial equipment, smart cars and cities, Internet of Things (IoT), and Augmented and Virtual Reality. AWS is partnering with Verizon to make AWS Wavelength available across the United States. Currently, AWS Wavelength is being piloted by select customers in Verizon's 5G Edge and Verizon's mobile edge compute (MEC) solution. Additionally, AWS is collaborating with other leading edge telecommunications companies (including Vodafone, SK Telecom, and KDDI) to launch AWS Wavelength across Europe, South Korea, and Japan in 2020, with more global partners coming soon.