July 12, 2022 | Javits Center, 429 11th Ave, New York, NY 10001

Select breakout sessions are now available to watch on demand. You can access these sessions by logging in to our virtual platform.

If you did not register for the AWS Summit New York,
click here
to register to access the on-demand content on the virtual platforn.
If you registered for the AWS Summit New York,
click here
to create your credentials for the virtual platform.
Scale…anything. The AWS Summit is coming to New York.

Join us in person for AWS Summit New York. See the keynote, walk the Expo, and talk with the experts. See how your peers and competitors are using the cloud to their advantage and learn all the ways you can use AWS to jump-start, grow, or supercharge your business and career to the next level. AWS Summit New York is a free event.

What to expect at AWS Summit New York
Learn your way
With over 70 sessions including a keynote, workshops, Chalk Talks, and more, you'll hear directly from AWS experts, builders, customers, and partners.
Question everything
Get some fact-to-face with AWS technical experts and get all of your questions answered.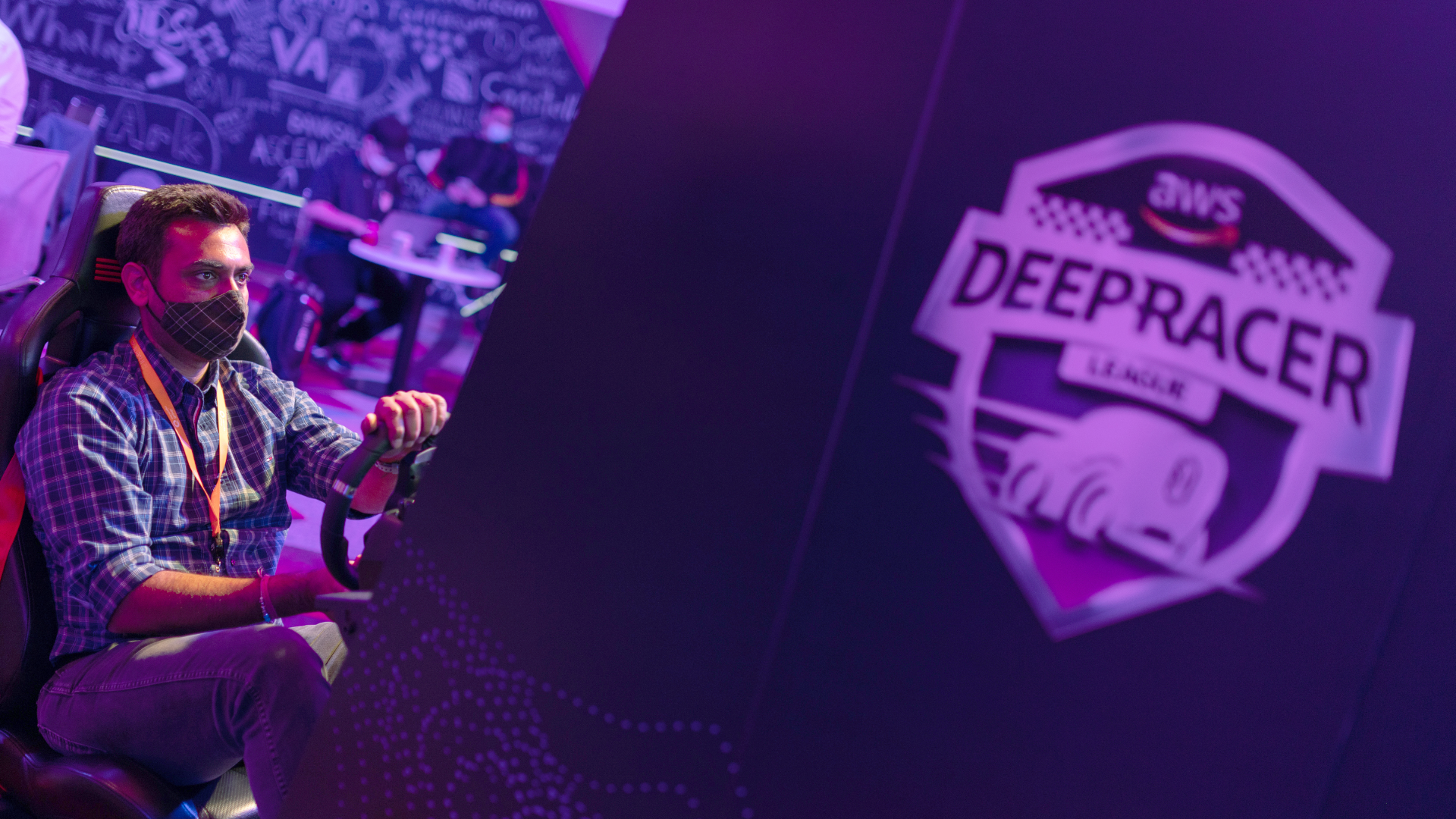 Get in Gear
Race for prizes, glory, and a chance to advance to the AWS DeepRacer Championship Cup at re:Invent.
Network and have fun
Relax and connect with cloud-minded peers after a long day of non-stop learning and exploring.
Explore the Expo
See cutting-edge products and the latest solutions from our sponsoring partners and learn how they can help you transform your business.
Pace yourself
Join our self-paced labs and practice your craft in a live AWS sandbox environment. Explore real-world cloud scenarios with step-by-step instructions in the AWS Management Console.
Keynote Session
Join the keynote session to learn how customers in New York and across the globe are using AWS to transform their businesses. In this 90 minute long keynote our speakers will explain how innovations in cloud infrastructure are enabling customers to adapt to challenges and seize new opportunities. You will also learn how you can harness the power of the data in your organization, discover its untapped potential, and put it to work to gain business advantage.

Featured customer speakers
Liz Fong-Jones
Principal Developer Advocate,
Honeycomb

Elliott Cordo
Start building on AWS today
Whether you are looking for compute power, database storage, content delivery, or other functionality, AWS has the services to help you build sophisticated applications with increased flexibility, scalability, and reliability.

Close
Dr. Werner Vogels
CTO at Amazon.com
Dr. Werner Vogels is Chief Technology Officer at Amazon.com where he is responsible for driving the company's customer-centric technology vision. As one of the forces behind Amazon's approach to cloud computing, he is passionate about helping young businesses reach global scale, and transforming enterprises into fast-moving digital organizations. Vogels joined Amazon in 2004 from Cornell University where he was a distributed systems researcher. He has held technology leadership positions in companies that handle the transition of academic technology into industry. Vogels holds a PhD from the Vrije Universiteit in Amsterdam and has authored many articles on distributed systems technologies for enterprise computing.