Enabling better, faster, and
smarter decisions through TIBCO
Connected Intelligence

From APIs and systems to devices and people, we interconnect
everything, capture data in real time wherever it is, and augment
the intelligence of your business through analytical insights.
Why TIBCO?
Thousands of customers around the globe rely on TIBCO to build compelling experiences, energize operations, and propel innovation. Learn how TIBCO and AWS can make your orginization digitally smarter.

Empowering T-Mobile as a service, leveraging containers & microservices
Striving to be at the forefront of mobile service, T-Mobile was challenged to keep up with the rapid pace of change and growing volume of traffic. The company leveraged microservices, containers, and TIBCO to significantly improve deployment times and network performance.

Build cloud-native integration apps that run on Amazon ECS, EKS, and Fargate
TIBCO Cloud Integration - BusinessWorks allows you to quickly and easily integrate APIs and microservices. It includes an easy-to-use drag-and-drop graphical development environment, graphical data mapper, and vast library of connectors, so you can quickly and easily create cloud-native integration applications. Available with an elastic consumption model, customizable CloudFormation template, and out-of-the-box integration with AWS services such as Cloud Watch, ECR and ECS.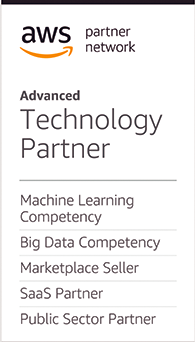 TIBCO is an APN Advanced Technology Partner that has demonstrated technical proficiency and proven customer success with AWS Competencies in Data & Analytics and Machine Learning.