Public Sector solutions in AWS Marketplace
Innovate citizen services, deliver organizational efficiencies, and optimize security operations.
Maintain a secure environment

Public sector organizations face unique challenges to accomplish complex missions with limited resources. Public sector leaders engaged in true cloud computing projects overwhelmingly turn to the power and speed of Amazon Web Services (AWS) and solutions in AWS Marketplace when they want to serve citizens more effectively, achieve higher academic standards, reach broader constituents, and effectively deliver upon their missions.

Learn how to protect, optimize, and scale cloud data on AWS with backup and storage solutions.

Register now
Discover solutions for Local and Federal Government that help solve your challenges and serve constituents more effectively.

Public sector use cases
Innovate citizen services

Deliver organizational efficiencies

Optimize security operations
Innovate citizen services

Deliver organizational efficiencies

Securely move and replicate data to AWS without impacting production database performance.


Protect data from physical or logical errors, such as system failure, application error, or accidental deletion.


Optimize security operations

Shield web applications from cyber threats that could affect uptime and compromise security.


Identify, monitor and mitigate data loss and limit exposure of sensitive information.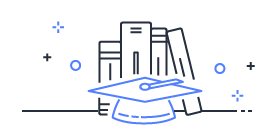 Education does not need to stop when schools are closed. AWS Marketplace gives you the tools to enhance communication and customize learning experiences, regardless of location.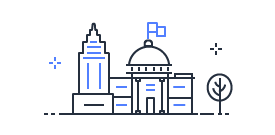 Discover solutions that give governments the tools to coordinate action, manage communications, protect constituents, and secure sensitive data during times of emergency.

Cloud-based solutions for public safety, emergency services, and justice missions result in faster response times, increased situational awareness, and better outcomes.
Explore Government Procurement with AWS
Access step-by-step procurement guidance for public sector customers.
Learn how using cloud technologies on AWS Marketplace provide frictionless constituent engagement and services experiences.
SaaS solutions available in AWS Marketplace for AWS GovCloud (US)
AWS Marketplace makes it easy customers can find, buy and deploy SaaS solutions in AWS Marketplace for AWS GovCloud (US) to provide US government customers and their partners the flexibility to architect secure cloud solutions that comply with the FedRAMP requirements, Defense Federal Acquisition Regulation Supplement (DFARS), DoD (SRG) Impact Levels 2 and 4 and 5, and several other security and compliance requirements.

Innovative cloud-based solutions to help non-profit organizations lower IT costs, manage risk, and improve efficiency.
Why buy in AWS Marketplace?

AWS Marketplace is a curated digital catalog that makes it easy to find, test, buy, and deploy the third-party software you want, with the simplified procurement and controls you need.

Learn more about AWS Marketplace
Products across 65 Categories
Independent Software Vendors