This version of Liferay powered by Bitnami is not available to new customers.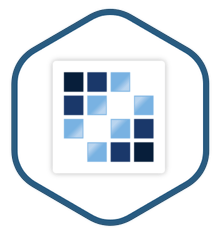 ---
---
Latest Version
6.2.5-1-r04 on Ubuntu 14.04.3 (Other available versions)
6.2-5-r01 on Ubuntu 14.04.1
6.2-6 on Ubuntu 14.04.1
6.2-7 on Ubuntu 14.04.1
6.2-8 on Ubuntu 14.04.1
6.2-8-r02 on Ubuntu 14.04.3
6.2.5-0 on Ubuntu 14.04.3
6.2.5-1 on Ubuntu 14.04.3
---
Operating System
Linux/Unix, Ubuntu 14.04.3
---
Delivery Method
32-bit Amazon Machine Image (AMI) (Read more)
---
---
AWS Services Required
Amazon EC2, Amazon EBS
---
Highlights
Simplified UI Development: Simplifies the development of internal, external, and channel websites--notably those that allow users to login for personalized services or views

Flexible Enterprise Integration Framework: Liferay Portal is a central presentation layer platform that allows users, administrators and developers to integrate content and services from backend or legacy applications

Out-of-the-box Tools: Liferay Portal provides more out of the box portlets than any other portal on the market-Choose from over 60 to customize your work environment
---
Product Details
Version:

6.2.5-1-r04 on Ubuntu 14.04.3

Available on AWS Marketplace Since:

01/13/2012
Usage Instructions
Once the instance is running, enter the public DNS provided by Amazon into your browser. You will then see the Liferay application. You can go to '/group/control_panel' from your browser to access the application administration panel. The default application administrator is 'user@liferay.com'. Please check our documentation at https://bitnami.com/aws-credentials ...
Support Details
Liferay powered by Bitnami
Free support is provided via our forums by the Bitnami team and Bitnami users. For free support, we do not provide a guaranteed response time, however we do our best to respond to questions within 24 hours Monday through Friday.
Forums: https://community.bitnami.com . For paid support, email sales@bitrock.com for further information.
AWS Infrastructure
AWS Support is a one-on-one, fast-response support channel that is staffed 24x7x365 with experienced and technical support engineers. The service helps customers of all sizes and technical abilities to successfully utilize the products and features provided by Amazon Web Services. Learn more
Refund Policy
Bitnami Stacks are available free of charge.
End User License Agreement
By subscribing to this product you agree to terms and conditions outlined in the product End User License Agreement (EULA).
Pricing Information
Use the Region dropdown selector to see software and infrastructure pricing information for the chosen AWS region.
For Region
Free Tier Eligible
EC2 charges for Micro instances are free for up to
750 hours
a month if you qualify for the
AWS Free Tier
.
Pricing Details
Software pricing is based on your chosen options, such as subscription term and AWS region. Infrastructure prices are estimates only. Final prices will be calculated according to actual usage and reflected on your monthly report.

Software Pricing

The data below shows pricing per instance for services hosted in

.

Infrastructure Pricing