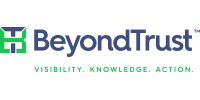 BeyondInsight
The BeyondTrust BeyondInsight IT Risk Management platform delivers a comprehensive view of the vulnerabilities that provide doors into an environment, as well as the privileges that present corridors to sensitive assets. This fusion of asset and user intelligence enables IT and security teams to collectively reduce user-based risk and mitigate threats to information assets, address security exposures across large, diverse IT environments, and comply with internal, industry and government mandates. By unifying BeyondTrust privileged access management and vulnerability management solutions,... Read more
---
---
---
---
Delivery Method
64-bit Amazon Machine Image (AMI) (Read more)
---
---
AWS Services Required
Amazon EC2, Amazon EBS
---
Highlights
Comprehensive discovery -- Find and profile network (local & remote), web, mobile, cloud and virtual assets, as well as privileged accounts to ensure no gaps in coverage

Deep reporting & advanced privileged threat analytics -- Correlate low-level data from a variety of BeyondTrust and third-party solutions including malware analysis to uncover critical threats and identify weak points for hackers to exploit

End-to-end privileged access management -- Unify best-of-breed capabilities such as privileged account and session management, endpoint least privilege and server privilege management into a single, integrated platform for management and reporting.
---
Product Details
Version:

2.2 UVM 2.2.1 BI 6.2.2

Available on AWS Marketplace Since:

09/30/2016

Note:

Always ensure your operating system is current for your needs.
What's Included
This product includes both of the software packages described below: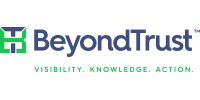 BeyondInsight
The BeyondTrust BeyondInsight IT Risk Management platform delivers a comprehensive view of the vulnerabilities that provide doors into an environment, as well as the privileges that present corridors to sensitive assets. This fusion of asset and user intelligence enables IT and security teams to collectively reduce user-based risk and mitigate threats to information assets, address security exposures across large, diverse IT environments, and comply with internal, industry and government mandates. By unifying BeyondTrust privileged access management and vulnerability management solutions, BeyondInsight provides single-pane visibility and control over user and asset risk.
Usage Instructions
Access the application via a browser at https://<public_dns>:443. Follow the steps of the configuration wizard.
Support Details
BeyondInsight
Please allow 24 hours
https://www.beyondtrust.com/support/
AWS Infrastructure
AWS Support is a one-on-one, fast-response support channel that is staffed 24x7x365 with experienced and technical support engineers. The service helps customers of all sizes and technical abilities to successfully utilize the products and features provided by Amazon Web Services. Learn more
Refund Policy
We do not currently support refunds, but you can cancel at any time.
End User License Agreement
By subscribing to this product you agree to terms and conditions outlined in the product End User License Agreement (EULA).
Continue
You will have an opportunity to review your order before launching or being charged.
Pricing Information
Use the Region dropdown selector to see software and infrastructure pricing information for the chosen AWS region.
For Region
Bring Your Own License (BYOL)
Available for customers with current licenses purchased via other channels.
Pricing Details
Software pricing is based on your chosen options, such as subscription term and AWS region. Infrastructure prices are estimates only. Final prices will be calculated according to actual usage and reflected on your monthly report.

Software Pricing

The data below shows pricing per instance for services hosted in

.

Infrastructure Pricing