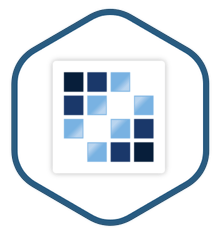 This image is for customers that require 32-bit and legacy paravirtualization support (PV). New deployments should use the "Liferay powered by Bitnami"image at <a href="https://aws.amazon.com/marketplace/pp/B00NPHLT1E" target="_blank">https://aws.amazon.com/marketplace/pp/B00NPHLT1E</a>. See more
---
Passwords do not work.....gave up
after a couple of tries, I gave up. Could not get the password file to work. Was supposed to be the demo version to convince to buy it. All it did was convince me not to.
A bad experience
By

Pronab Pal

on

07/12/2014
I shall not be able to give any review about the product offering itself; I was getting a message :this service not available now - which was strange to me as my billing clock was ticking against the AWS mini instance ;I tried to contact AWS support -but they could not help- as this was considered as a technical issue; after a day I gave up and terminated the instance; have not seen the final bill yet - I shall be unhappy if they charge anything above zero.
it can be an one off incidence however total lack of any support for a paid service pissed me off. Before purchasing I would have wanted to know the infrastructure support arrangement that is included in the pricing.
unresponsive, unclear, and not secure
By

Ronald Pyatt "psylent eyes"

on

10/24/2012
I tried this one on a micro instance. The home page could use a better introduction as the plain look gave me no clue where to start. Pages took far too long to load, which may have been due to it being a micro instance. After figuring out how to add a user, which was very unclear to begin with and cumbersome, users without admin access could promote themselves with no trouble. This left me feeling that the security settings were being ignored. The placement for site settings, configuration, and control panel appeared haphazard. I got the impression a "company" or isolated subfolders could be added, but I could not seem to find out how that worked. Perhaps spending more time with this might reveal a more useful package.