Monitoring of remote patient health applications
Remote patient health monitoring solutions enable healthcare providers to remotely monitor the status of a connected sensor, so the system can monitor the health of the patient.
These are just a few examples of monitoring of remote patient health solutions. Scroll down or use the drop-down menu to learn more about each solution.

Choose a solution

Dynatrace

AppDynamics
Dynatrace
Dynatrace provides software intelligence to simplify and accelerate digital transformation. With advanced observability and complete automation, Dynatrace provides answers, not just data, for performance of applications, underlying infrastructure, and user experience. Dynatrace's AI-engine, Davis, runs continuous auto-discovery, automated distributed tracing, and dependency mapping to help organizations plan their migration projects and operate successfully, post-migration.
Dynatrace features include:
Continuous full-stack auto-discovery
Live dependency information derived from distributed tracing
Insights into end-to-end architecture, current user behavior, current resource utilization, and service level agreements (SLAs)/service level objectives (SLOs)
Application migration prioritization
Auto baselining to validate performance
Cloud architecture compliance verification and identification of adverse architectural patterns
Before-and-after automatic baselining comparison validates a successful migration
Additional resources provided by Dynatrace

Challenged with a fragmented IT global landscape, TUI embarked on a strategy to consolidate its IT environments and move to Amazon Web Services (AWS). Dynatrace's automation and AI capabilities helped simplify TUI's operations. By adopting Dynatrace, TUI accelerated their cloud migration while reducing the time-solving problems and recovering services by 50%.

Dynatrace gives us a holistic view of our platforms all the way from our test environments through to production and provides a single view of the truth across the business.

Yasin Quareshy, Head of Cloud Operations, TUI

AppDynamics
AppDynamics Application and Business Performance Monitoring provides end-to-end monitoring of AWS-based apps including microservices and Docker. It provides support for Amazon Elastic Compute Cloud (EC2), Amazon DynamoDB, AWS Lambda, and other AWS services via Amazon CloudWatch integration. This unified monitoring helps organizations accelerate and measure the success of cloud migration by comparing 'pre' and 'post' move benefits, validating performance across the entire application stack.
Here's how it works: Agents sit across the entire application ecosystem and supporting infrastructure, notifying controllers of real-time performance. Agents send performance data to controllers, and application performance is visualized through the controller UI for easy analysis.
Additional resources provided by AppDynamics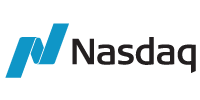 NASDAQ OMX launched two innovative products catered to its institutional retail and individual investor customers:
(1) Market Replay, for quick access to historical stock price information and
(2) Data-On-Demand, for customers to access underlying Market Replay files stored on AWS through an API. NASDAQ OMX needed a way to support its growing customer base without worrying about infrastructure, security, or performance.
NASDAQ used AppDynamics on AWS to gain visibility into a complex hybrid cloud environment and AWS cloud application environment, significantly accelerating time-to-resolution and capacity to innovate. By using AWS infrastructure, NASDAQ OMX avoided having to buy expensive hardware and decreased their time to market threefold.


We used AppDynamics extensively to understand how the platform was functioning on AWS, measuring its performance and understanding how the system was behaving on a completely new infrastructure platform.

Heather Abbott, Senior Vice President of Corporate Solutions Technology, NASDAQOMX


AWS Marketplace is a digital catalog with thousands of software listings from independent software vendors that make it easy to find, test, buy, and deploy software that runs on AWS.

Have questions? Have tips?
We're here to help you get started with AWS Marketplace. Ask for or give advice on the AWS Marketplace discussion forum.
Have questions? Have tips?
We're here to help you get started with AWS Marketplace. Ask for or give advice on the AWS Marketplace discussion forum.