DevOps Tools in AWS Marketplace
Reduce cycle times, from code changes to feature release, and continuously improve on delivering more value to customers

Move ideas into production faster with DevOps tools in AWS Marketplace
Development teams are increasingly adopting DevOps practices to improve the speed and quality of how applications are built, tested, and delivered. Whether you are just beginning your journey, or are well on your way to formalizing core DevOps practices, AWS Marketplace offers the guidance and tools needed to help evolve your approach.

Why build your DevOps toolchain with AWS Marketplace
Cost savings and business benefits enabled by AWS Marketplace
Read the commissioned Forrester Total Economic Impact™ study to learn how customers benefited from including AWS Marketplace in their software and data procurement strategy.
Download now
Count on tools that are designed for AWS interoperability and are regularly scanned for security vulnerabilities.
Find solutions 46% faster
Find the market-leading tools you need to orchestrate your ideal DevOps toolchain.

Adopt new tools 53% faster
Try leading-edge developer tools and simplify procurement with integrated AWS billing.

Deploy your way, 48% faster
Deploy DevOps solutions with methods that best fit your use-case using containers, SaaS, AMIs, APIs, CloudFormation Templates, and more.

AWS Marketplace DevOps tools categories
Popular DevOps tools
Browse the tools below and discover popular products that others like you are also using.
Displaying 3 of 6
CI/CD

Infrastructure as code

Observability and monitoring

Continuous testing

DevSecOps

Incident management
What companies say about DevOps tools in AWS Marketplace
ActiveProspect benefits from additional insights from Datadog
"We've seen a lot of benefit in the short amount of time we've used Datadog. Every layer of their monitoring solution offers additional insight to help us stay ahead of issues. We are excited to see what else we can learn going forward."

Sr. DevOps Engineering Team Lead

See what other companies say about AWS Marketplace
SRE & Incident Management Workshop

In this workshop, you will learn how to move from chaos to quick and continuous improvement for enhanced integration and automation.

Become an AWS DevOps expert
WHITEPAPER
A Roadmap to Continuous Delivery Pipeline Maturity
Discover the importance and benefits of CD pipeline maturity, adopt best practices for configuring mature CD pipelines, and use a five-level framework to help you self-assess a roadmap to advance your maturity level.

WORKSHOP
Evolving to Continuous Deployment
Deploying code changes live into production is still a terrifying prospect for many organizations. We'll dive deep into how using the right processes and tools can make this safe and advantageous. Modules can be taken in any order.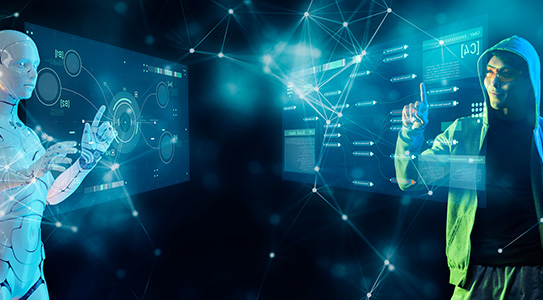 WORKSHOP
CI/CD Pipelines
In this module you'll learn how to implement a well-engineered CI/CD pipeline that considers governance and provides traceability from idea to production.
WEBINAR
How to use Infrastructure as Code for automated self-service AWS environments
Join experts from the DevOps Institute and AWS Marketplace to learn how to enable Development and QA teams with automated, self-service, and compliant environments across the pipeline to speed up application development and delivery.

Find, subscribe to, and use third-party data with AWS Data Exchange
Access data through files, tables, and APIS from 250+ providers, all in one place

Get started with AWS Marketplace
AWS Marketplace is a curated digital catalog that makes it easy to find, test, buy, and deploy the third-party software you want, with the simplified procurement and controls you need.