Refer to the Getting Started Guide section of our User Guide for step-by-step instructions and within minutes, you will be ready to deploy and use AWS Elemental MediaPackage.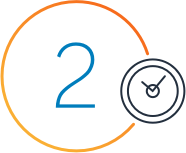 Create and set up new channel endpoints, create and configure your outputs
Documentation
Describes the components and features that AWS Elemental MediaPackage provides and how to use them.

HTML | PDF

Describes the Secure Packager and Encoder Key Exchange (SPEKE) Digital Rights Management (DRM) Interface, implemented by AWS Partners to integrate their DRM system key server with AWS media services for content encryption.

Describes all the AWS Elemental MediaPackage API operations in detail. Also provides sample requests, responses, and errors for the supported web services protocols.

A discussion forum for AWS Elemental MediaPackage. Post your questions and feedback to this forum.