Security in the cloud is much like security in your on-premises data centers - only without the costs of maintaining facilities and hardware. In the cloud, you don't have to manage physical servers or storage devices. Instead, you use software-based security tools to monitor and protect the flow of information into and of out of your cloud resources.

Learn the basics about security in the cloud.

Cloud computing security is a fast-growing service that provides many of the same functionalities as traditional IT security. This includes protecting critical information from theft, data leakage and deletion.
One of the benefits of cloud services is that you can operate at scale and still remain secure. It is similar to how you currently manage security, but now you have new ways of delivering security solutions that address new areas of concern. Cloud security does not change the approach on how to manage security from preventing to detective and corrective actions. but it does however give you the ability to perform these activities in a more agile manner.
Your data is secured within data centers and where some countries require data to be stored in their country, choosing a provider that has multiple data centers across the world can help to achieve this.
Data storage often includes certain compliance requirements especially when storing credit card numbers or health information. Many cloud providers offer independent third party audit reports to attest that their internal process exist and are effective in managing the security within their facilities where you store your data.
Third-Party Data Centers

Low Upfront Infrastructure Investments

Quickly scalable

Efficient Resource Utilization

Reduced Time To Market

Usage-Based Cost

In-House Data Centers

High Upfront Costs

Slow Scaling

Lower Efficiency

Longer Time To Market

Higher Cost

See what makes cloud environments a safer option.

When moving to the cloud take the time to review your security posture and what changes and controls need to be implemented to operate securely. You want a cloud platform that offers a wide variety of security services to address various requirements and by doing so you benefit from all the new features as they become available.
No company is too big or too small for cloud computing.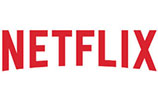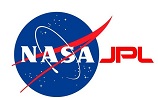 ---